Talking vibration and acoustics in the Aerospace Industry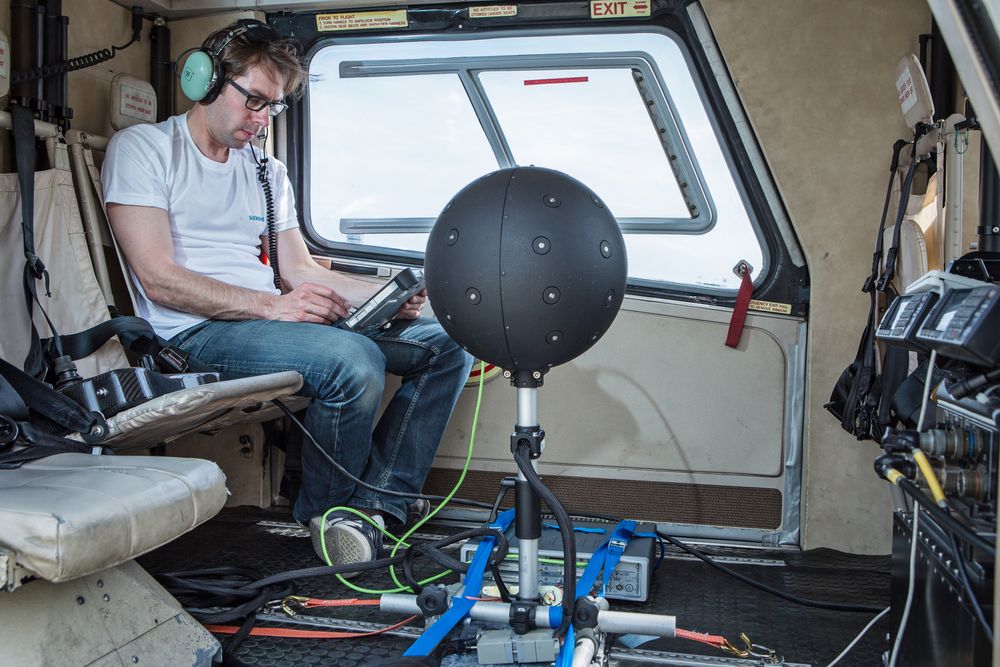 Interviewing Raphael Hallez, Business Development Manager for Aerospace and Defense at Siemens SW Software on vibration and acoustics.
Simcenter solutions are very well known in the industry. Why do you think this is?
Our solutions are centered on testing and simulation tools for very specific noise and vibration engineering applications. On the testing side, we have a complete testing, analysis and report-generating solution; including both the Simcenter SCADAS test data acquisition hardware and the Simcenter Testlab software.
We are very active in the aerospace industry with world-leading solutions for structural dynamics, modal testing, ground vibration testing (GVT), flutter testing, and acoustics. Our solutions are also greatly appreciated in the space industry, specially in environmental testing.
Why do you think GVT is such a critical test?
The GVT campaign is on the critical testing path for an aircraft's first flight. Since this test is typically completed on the actual first flight test vehicle, our GVT solution is much more than a modal test system that extracts resonance frequencies, damping values and mode shapes.
Embedded with more than 30 years of aviation customer feedback, it integrates testing and analysis, managing the test setup, data, and analysis results in a traceable, transparent and elegant way. We are well known for our GVT excellence.
What types of new tools are available for on-ground or in-flight acoustic testing?
There are some exciting developments to help engineers meet these tough new noise level targets and make the right choices, acoustically speaking. One solution is a specific array-based technique that has been developed in partnership with a major aircraft integrator for interior sound source localization. The system is based on a 3D rigid sphere acoustic camera. The sphere contains numerous integrated microphones, which span the entire 3D space and detect noise sources at any location around the sphere.
The results are strikingly fast and offer unprecedented insights in noise source localization and source ranking for selected frequencies and configurations. Many customers say it's a real shortcut to optimized cabin comfort. Most only need a few minutes of flight testing instead of several hours to create a precise sound profile of the aircraft interior and clearly identify realistic paths for acoustic optimization. It is also a speedy troubleshooting tool and it keeps expensive in-flight testing to the minimum.
Where do you see the future of aircraft testing?
Certainly, safety remains the key priority in aviation industry, but market demands, such as better fuel economy, increased comfort, reduced emissions and noise levels, and lower operating costs will continue to force the aircraft industry to rethink traditional engineering methods. Successful development programs must deal with new materials like composites, new technologies, more control systems and overall much more intersystem complexity. Not to mention staying within budget and on schedule.
The end goal is to achieve the earliest possible aircraft maturity. To succeed, we see a continuous need for integrated simulation and testing throughout the development process. This is why we constantly work on developing faster and better simulation and testing tools to provide more in-depth engineering insight to help OEMs, integrators and suppliers design the best-possible aircraft of the future.
More to read here.
Visit Simcenter testing solutions for more information.
This article first appeared on the Siemens Digital Industries Software blog at https://blogs.sw.siemens.com/simcenter/talking-vibration-and-acoustics/