Products
Engineering in practice at Michigan Technological University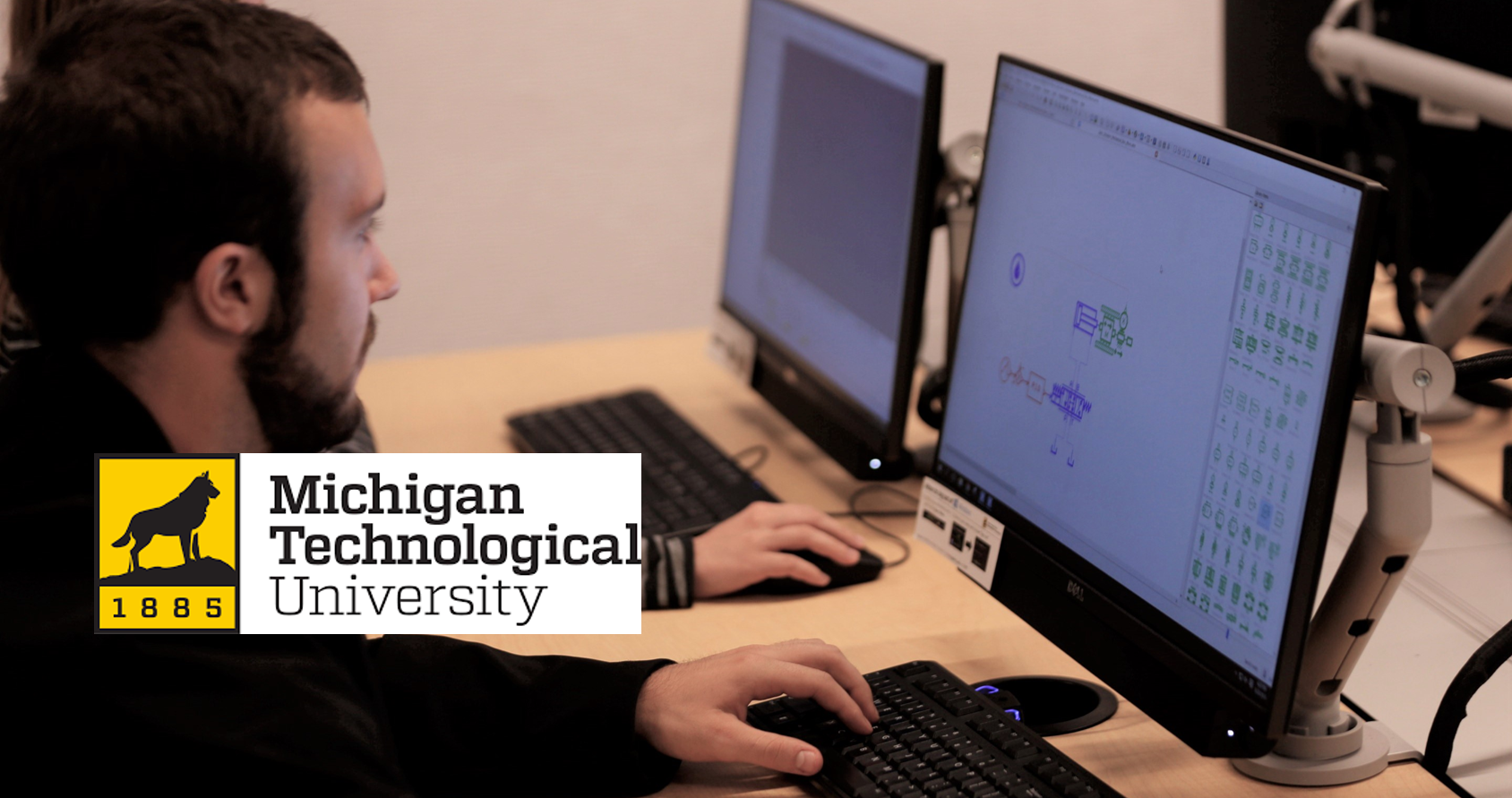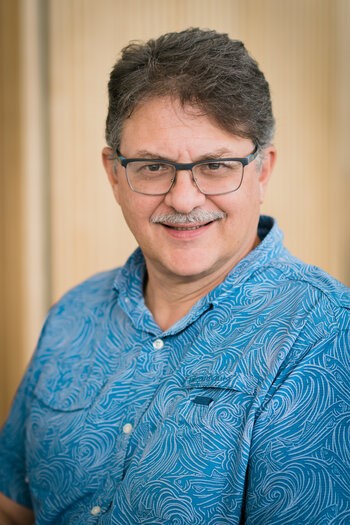 Early in January 2021, I chatted on the phone with Jim De Clerck, a Professor of Practice at Michigan Technological University (MTU). I have to admit I was curious about the "Professor of Practice" title and the way Jim and his colleagues presented the concept of simulation and testing to their engineering students.
But first, a little background. Before becoming a professor in the Department of Mechanical Engineering-Engineering Mechanics, Jim worked at General Motors for 18 years as Staff Engineer specializing in structural dynamics analysis. As you might imagine, things were a bit different at GM when Jim started in the early 1990s. Simulation and testing departments worked quite independently from each other – especially for multibody structural analysis. What Jim saw over the next two decades was the gradual maturation and convergence of simulation and testing roles at a major automotive OEM. By the time he switched to academics, the real world of engineering had embraced simulation and model validation based on testing and data acquisition and was moving towards highly accurate digital twins. Jim knew he had to share this industry experience first-hand with his students. But how?
MEP: Mechanical Engineering Practice
Armed with solid industry experience, Jim started to work with his MTU colleagues on a new immersive education program for mechanical engineering students back in the 2010s.
Today, students can get their hands into real engineering best practices during a 4-course series called Mechanical Engineering Practice (MEP). The MEP program progressively helps engineering students discover what's hidden behind a product's design from a real-world engineering perspective. The intent is to use realistic engineering problems to demonstrate how core engineering topics might be applied and to encourage "engineering thinking."
Getting started with system simulation
The MEP 1 includes working on lab and computer skills and introduces topics like: product dissection, data acquisition, materials testing, 1D simulation using Simcenter Amesim, and 1D finite element modeling of a truss bridge. Physical test results are used to validate and update analytical models, and then the models are pushed to the limit in a safer, virtual environment.
Engineering students develops more advanced testing and simulation skills
In MEP 2 and 3, the students work on more advanced testing and simulation skills. To name a few: validating dynamic mechanical and thermal/fluid systems, the product design v-cycle approach, energy conservation principles, 2D and 3D finite element modeling fatigue analysis.
The focus of MEP3 is Model-Based Design, where students design a system to move goods or people along a duty cycle. For example, this might be products on a conveyor belt in a factory or people on a train.
To start, students select a specific application, write use cases, and research applicable standards. This information allows defining design requirements that are feasible, unambiguous, necessary, and verifiable (FUNV).
All of the students start using the Simcenter Amesim to create a straightforward model of their design. It helps to understand the basic mechanics and energy exchanges amongst the components. The designs progress by adding "more reality" in the form of ropes, pulleys, and wenches; electric motors; hydraulic pumps and actuators; propellers; maglev propulsion; and many more options available in Simcenter Amesim. Using multibody dynamics simulation allows to predict kinematic reality. The engineering students use 3D finite element analysis to evaluate load capacity and product life. Then, they compare results from all simulations against requirements to determine the success of the design.
Final step, model verification and validation
The last course, MEP 4, is all about testing. Students create simulations and validation procedures to verify that components and assembled systems meet desired requirements. This means hands-on practice with instrumentation, measurement, and data acquisition. During this last course, students, test a prototype (using a bi-copter) to verify their models and system performance, such as noise prediction or trajectory prediction. They use Simcenter Testlab software and Simcenter SCADAS XS acquisition systems during their test campaigns.
"You need to remember that I started out as a test engineer and I think the hands-on testing part of the V-cycle is still critical today. Your digital twin is only as good as the data that goes into it. This is why we emphasize Simcenter testing solutions to finish the MEP series," adds De Clerck.
Finish it off with Capstone
All of the Michigan Tech engineering students in Jim's department finish their degrees with a Senior Design or Capstone project. Teams of 4-6 students work on industry-sponsored, real-world engineering problems. Projects come from a diverse set of sponsor companies in the automotive, manufacturing, paper, steel, and consumer products industries. In some cases, the projects involve students from other disciplines within engineering and even business and technical communication.
"Thanks to the MEP courses, we find that our Michigan Tech engineering students are really prepared for this first real-world experience. They know about design requirements, simulation software, prototyping, and testing techniques. The engineers don't have to go over the basics and they appreciate this a lot," adds De Clerck.
"Our Capstone programs really tie it all together: the importance of education, industry experience and partnerships like the one with have with Siemens. It is important to give students a taste of what their careers might be like. We try to teach them to use the right simulation and testing tools correctly to solve engineering problems" says De Clerck. "It makes a huge difference on the job market."
Ready for that first job?
Not only do Jim and his colleagues focus on engineering essentials, like simulation, testing, and hands-on experience. Indeed, the teaching staff also try to focus on life skills as well.
"Well, if you look at how quickly the world of engineering is changing, it is so important to have an adaptable mindset. If we look at all those challenges on the immediate horizon — like sustainability, customization, autonomous driving, electronics, electromagnetics… Engineers need to think on their feet, work with a team, communicate, organize, change, adapt. Continuously self-educate Engineering is so much more these days than that stereotypical 'Good at Math' idea to make innovation happen," concludes De Clerck.
Learn more :
This article first appeared on the Siemens Digital Industries Software blog at https://blogs.sw.siemens.com/simcenter/engineering-in-practice/