Podcasts
Where Today Meets Tomorrow Podcast – Digitalization past, present, & future with Ken Amann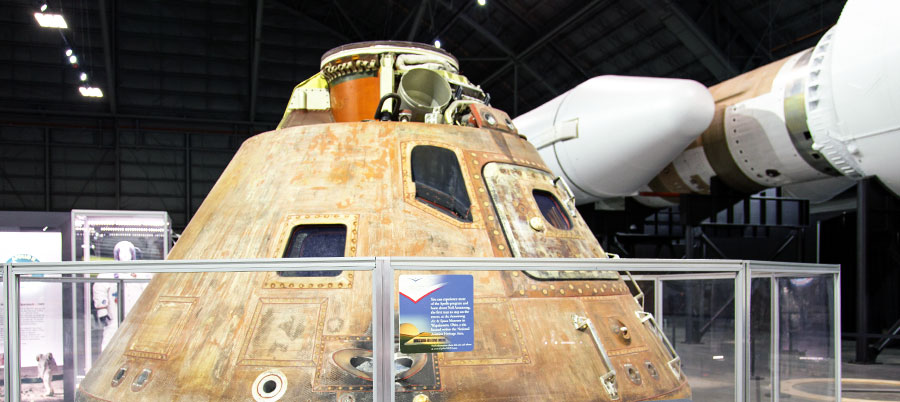 "One of the drivers of complexity is the desire by the customer for personalization."

Ken Amann, Executive Consultant, CIMdata Inc.
Ken Amann is an Executive Consultant at CIMdata Inc. Before joining CIMdata, Ken enjoyed a decades-long career in aerospace engineering that included the Apollo program. Yes, that Apollo program. In his current role, Ken helps companies understand and overcome the issues they face through technology-driven transformation. Ken sat down with Ginni Saraswati to discuss his career and how enterprise digital transformation is driving change in industries today in Where Today Meets Tomorrow, a new Siemens podcast.
In the quote above, Ken speaks about a trend that has become common across industries. Customers expect products, whether they are cars, electronics or even the experience of commercial air travel, to be able to adapt to their specific needs. To meet this demand, companies have to develop and support numerous unique configurations of each product. The challenges this creates are significant. How do companies not only design all of these configurations, but validate that they can be built efficiently and profitably? Then, how do companies sustain and support these personalized products as they are used and go through their service lives? Find out in Episode 1 of Where Today Meets Tomorrow below.
Digitalization past, present & future | Ken Amann (CIMdata)
"What is the definition of a digital twin? I guarantee you if you ask 40 different consultants you'll get at least 41 different answers."
Our guest in episode #1 is Ken Amman, an executive consultant at CIMdata. In 1967, Ken graduated from Georgia Tech as an aerospace engineer, and his resume includes work on digitalization at firms including Boeing, Airbus, Rolls Royce, GE, PWC and of course Siemens.
Thanks for checking out the Where Today Meets Tomorrow podcast by Siemens where we are exploring the topic of digital transformation in industry in what we hope to be fun, lighthearted and wide-ranging conversations, accessible to everyone from your CTO to your mom. Complexity and change are hallmarks of our industry, but one constant is that all of us working in and impacted by digitalization have a story to tell. And thanks to Ken for joining us in our pilot episode.
Some Questions I Ask:
How does one think about putting people on the moon? (5:13)
Where do you see the future of space exploration? (7:27)
How do we protect our ideas in the age of the Digital Twin? (18:10)
How do you manage security when people are working remotely? (19:00)
What are the challenges facing businesses who need employees on the ground? (21:23)
In This Episode, You'll Learn:
The highlight of Ken's Career (4:34)
The definition of a "Digital Twin" (9:10)
Why Digital Transformation is the way of the future (12:18)
How to deal with the complexity of the information you gather (15:26)
A real-world example of how opening the lines of communication in an industry can be beneficial (16:45)
Why teamwork makes the dream work (17:22)
Ken's favorite Disney movie (24:09)
Connect with Ken Ammann, CIMdata:
As Ken explains, this complexity touches all areas of modern product development, manufacturing and maintenance. As a result, overcoming this complexity requires a cross-domain approach to product development that blurs the boundaries between traditional engineering silos. As Ken puts it, "a lot of the challenges I think that people are driving to [are in] trying to put environments together that can gather information from a variety of different sources [and] put it into coherent forms."
How can companies achieve such a connected, cross-domain approach? The first step is to pursue enterprise-level digital transformation. This transformation should focus on adopting digital transformation solutions that enable the critical characteristics of truly modern, digital enterprises: the comprehensive digital twin; personalized, adaptable solutions; and an open, modern ecosystem.
Stay tuned as we release more episodes, and send us your suggestions for who you would like hear share their story. Finally, big thanks to Ken Amann for joining us for our first episode!
---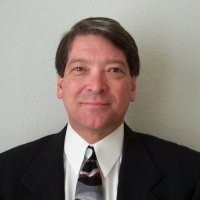 Ken Amann – Speaker
Ken Amann has been with CIMdata, Inc for 19 years, first serving as Director of Research and then as an Executive Consultant. He started his career working on the Apollo Program – yes, THAT Apollo Program.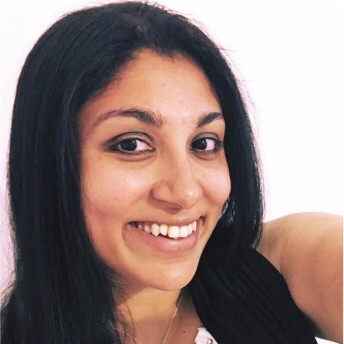 Ginni Saraswati – Host
Ginni Saraswati hosts and produces Where Today Meets Tomorrow. She is CEO of New York City-based Ginni Media, an award-winning journalist, multi-award nominated podcaster, and veteran on-air radio host/personality from Melbourne, Australia.
---
Where Today Meets Tomorrow
Explore the topic of digital transformation in industry in Where Today Meets Tomorrow, a Siemens podcast. The conversations are fun and lighthearted, accessible to everyone from your CTO to your mom. Complexity and change are hallmarks of our industry and modern life generally, but one constant is that all of us working in and impacted by digitalization have a story to tell. What's yours?
Where Today Meets Tomorrow Podcast
Amid unprecedented change and the rapid pace of innovation, digitalization is no longer tomorrow's idea. We take what the future promises tomorrow and make it real for our customers today. Welcome to "Where today meets tomorrow."
Listen on:
This article first appeared on the Siemens Digital Industries Software blog at https://blogs.sw.siemens.com/podcasts/where-today-meets-tomorrow/podcast-digitalization-past-present-future-with-ken-amann-episode-1/