Intelligent performance engineering (Part 2) – understanding multiphysics simulation
One of the three differentiators of Siemens Intelligent Performance Engineering Solution was designed specifically to meet a very demanding set of requirements. Today, manufacturers demand products that are lighter, smaller, and more complex than ever before. That calls for evermore advanced software that is able to digest a multitude of information and has the ability to effectively communicate that data so that collaboration remains seamless.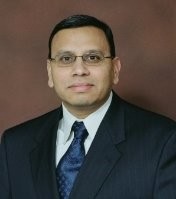 Joining us again today are Rahul Garg, Industry Leader for Siemens Industrial Machinery, and Giulio Camauli, Industry Solutions Manager at Siemens Digital Industries Software. Their expertise as representatives of the industrial machinery industry will help us to better understand the ins and outs of the Intelligent Performance Engineering Solution from Siemens Digital Industries Software.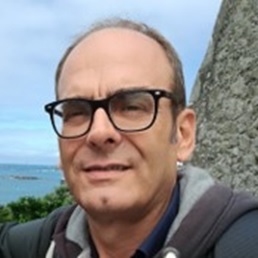 In this episode, we're diving deeper into Multiphysics Simulation. We'll talk about how this technology helps companies design, validate, and manage contemporary manufacturing and assembly operations seamlessly despite such complexity.
Some Questions I Ask:
What exactly is Multiphysics Simulation? (1:45)
What are some benefits of Multiphysics Simulation? (4:57)
How does Multiphysics Simulation help OEMs and their broader supplier network, connect and potentially act smarter? (6:15)
How does Intelligence Performance Engineering leverage Multiphysics Simulation to aid in collaboration? (7:36)
What You'll Learn in this Episode:
A recap of the three key differentiators in the Intelligent Performance Engineering Solution (0:40)
How machinery is approaching the current validation and analysis practices in the field today (3:06)
How Multiphysics allows the user to collaborate more efficiently (5:40)
An example of a company using this technology and how it benefited their bottom line (8:50)
Connect with Rahul Garg: LinkedIn
Connect with Giulio Camauli: LinkedIn
Connect with Bill Butcher: LinkedIn
About our experts:
Giulio Camauli – Simcenter Industry Solutions Manager at Siemens Digital Industries Software. Giulio has been with Siemens almost 30 years, covering many roles from application engineer for test solutions, to customer services manager responsible for strategic initiatives dealing with several key-customers in the Italian market. In his current role he contributes to the Industry campaigns and strongly collaborates with the different Simcenter sub-segments, marketing and regions to define broad and balanced Simcenter messaging and promotion.

Rahul Garg is the Vice President for Industrial Machinery & SMB Program, responsible for defining and delivering key strategic initiatives and solutions and global business development. He and his team are responsible for identifying key initiatives and developing solutions for the industry while working closely with industry leading customers and providing thought leadership on new and emerging issues faced by the machinery industry. Rahul's experience and insight are derived from 25 year career delivering software-based solutions for product engineering and manufacturing innovation for the global manufacturing industry, spanning a career in R&D to program management, sales and P&L management and having focused exclusively on the industrial machinery and heavy equipment industry since 2007.
Digital Transformation Podcast
The Digital Transformation: Solutions for Industrial Machinery Podcast by Siemens Digital Industries explores the advantages of smart manufacturing, a digitalized product development strategy and the solutions it offers for the Industrial Machinery industry.
Listen on:
This article first appeared on the Siemens Digital Industries Software blog at https://blogs.sw.siemens.com/podcasts/digital-transformation/podcast-series-intelligent-performance-engineering-understanding-multiphysics-simulation-part-2/