Products
Sketch | NX Tips and Tricks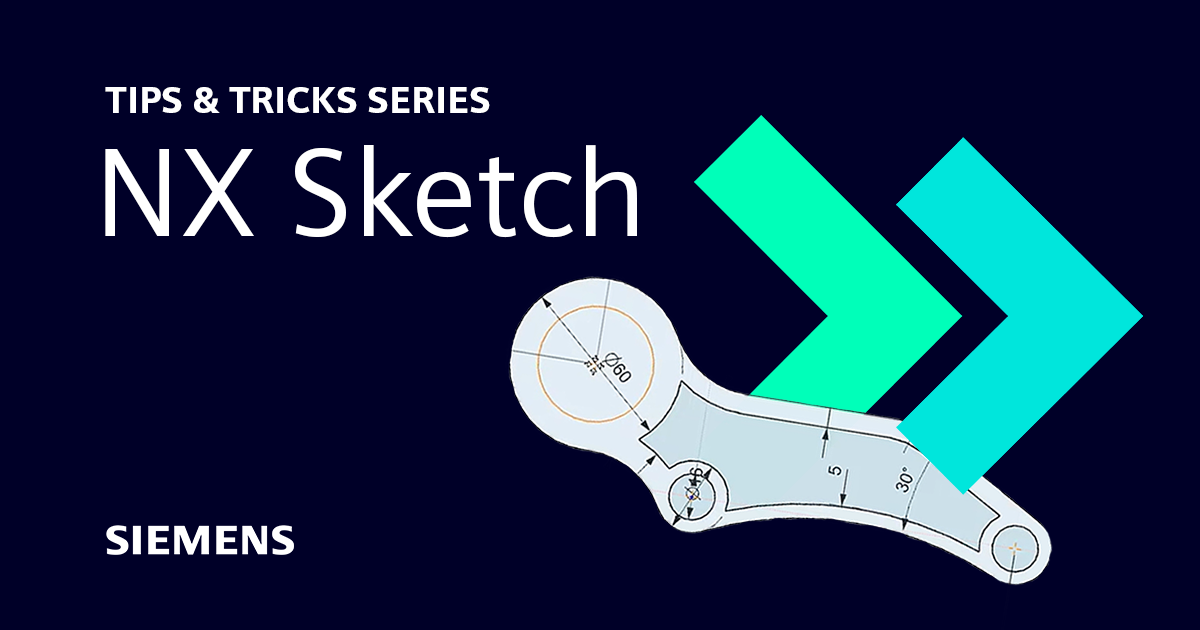 Since the December 2022 release, we have looked through the newest capabilities that have been brought to you in NX™ software. Our Tips and Tricks series aims to provide you snippets of information, highlighting the recent advances in features that we'd like to share with you! The team behind NX™ has always strived to increase productivity for our users with any new release or feature. Let's look how the latest enhancements to NX™ Sketch are helping our users to save time and create a seamless design process.
Sketch Pattern Enhancements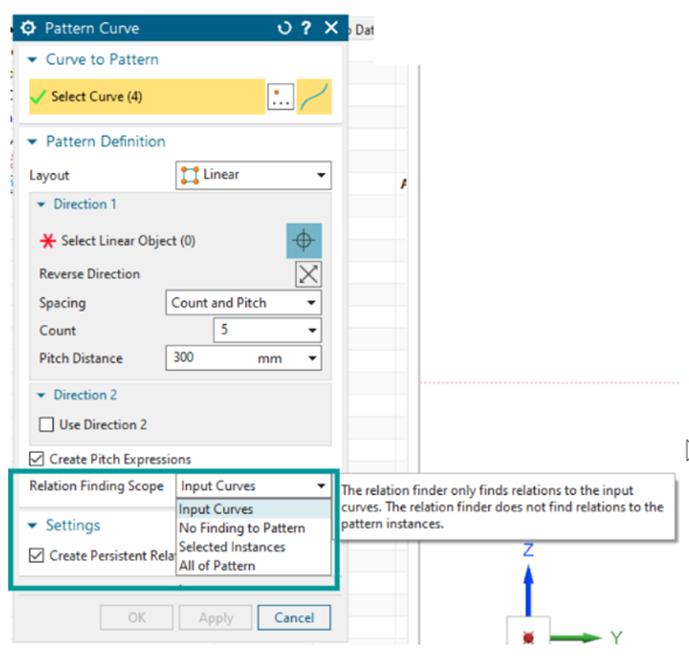 As said in the introduction, any updates we make to our products and features are planned carefully around user improvement, and developments to the overall workflow. Our Sketch productivity improvements are driven by user input, and our updates to sketch pattern are just one example of this.
With our latest release of NX™, sketch pattern now permits more control during modifications. With New Pattern Relation Finding, users can manipulate specific parts of their design, right down to the smallest detail, a key step during the design process. This is a handy trick to implement, as allowing users to control which instances participate in certain modifications, really helps speed up time, especially on larger, or more intricate designs.
An additional tip to remember around this, is you can set the finding scope during pattern creation, and this scope can be edited within the Pattern dialog box, at any time.
Sketch Remote Findings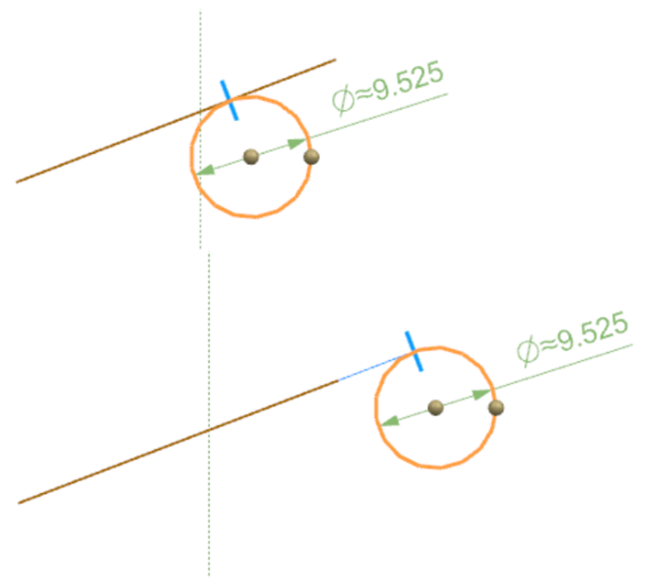 In previous versions of NX™, Found Relations would often get lost once touching curves were separated. Updates to the Solver will now honor these Found Relations and ensure they are not lost, or 'fall off'. You might know that most relations are found on touching curves. If one curve 'slides' off another during modifications, the relation could previously be lost. With our latest improvements, the new Sketch Solver prevents this from happening. This is very beneficial during the design process to save time in lost data and having to waste time recovering your work.
An essential tip to pay close attention to is the extension display objects that have been added. These display the relationship after a curve has slid off. In the images above, the diagonal blue line extension connects the sketch line with the tangency relation on the circle. This indicates that relationship is being maintained. The line extension is the display object that we've added for you!
Don't worry, we have ensured this works when the sketch is active, and inactive to avoid lost relations whatever way you're working!
Continuation of Consistent Modification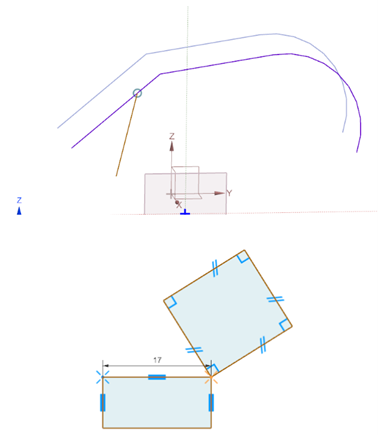 Another improvement based on user feedback is a simple yet effective update, with a new and improved coincident handling. This is an interesting tip to consider as it provides more consistent modification behavior, allowing parts to be more easily selected. This update is a continuation of a project from our previous release and enables the user to have the ability to disable more coincident scenarios.
We often refer to this issue as 'stickiness'. By enabling more consistent modification, the parts of your model will now act less sticky. You can see in the example to the right, the overlap in the shapes make it difficult to select. However with this update, this is no longer difficult!
Conclusion
Hopefully this blog has given you new insights to using NX Sketch to speed up your workflow, and save you time in your design process. Applying these tips and tricks should help you increase your productivity and not spend time recovering lost sketches from your model. Stay tuned to learn more NX tips and tricks!

Sketch | NX Tips and Tricks | YouTube Video
This article first appeared on the Siemens Digital Industries Software blog at https://blogs.sw.siemens.com/nx-design/sketch-nx-tips-and-tricks/