Industries
What do sustainable business practices mean for the energy industry?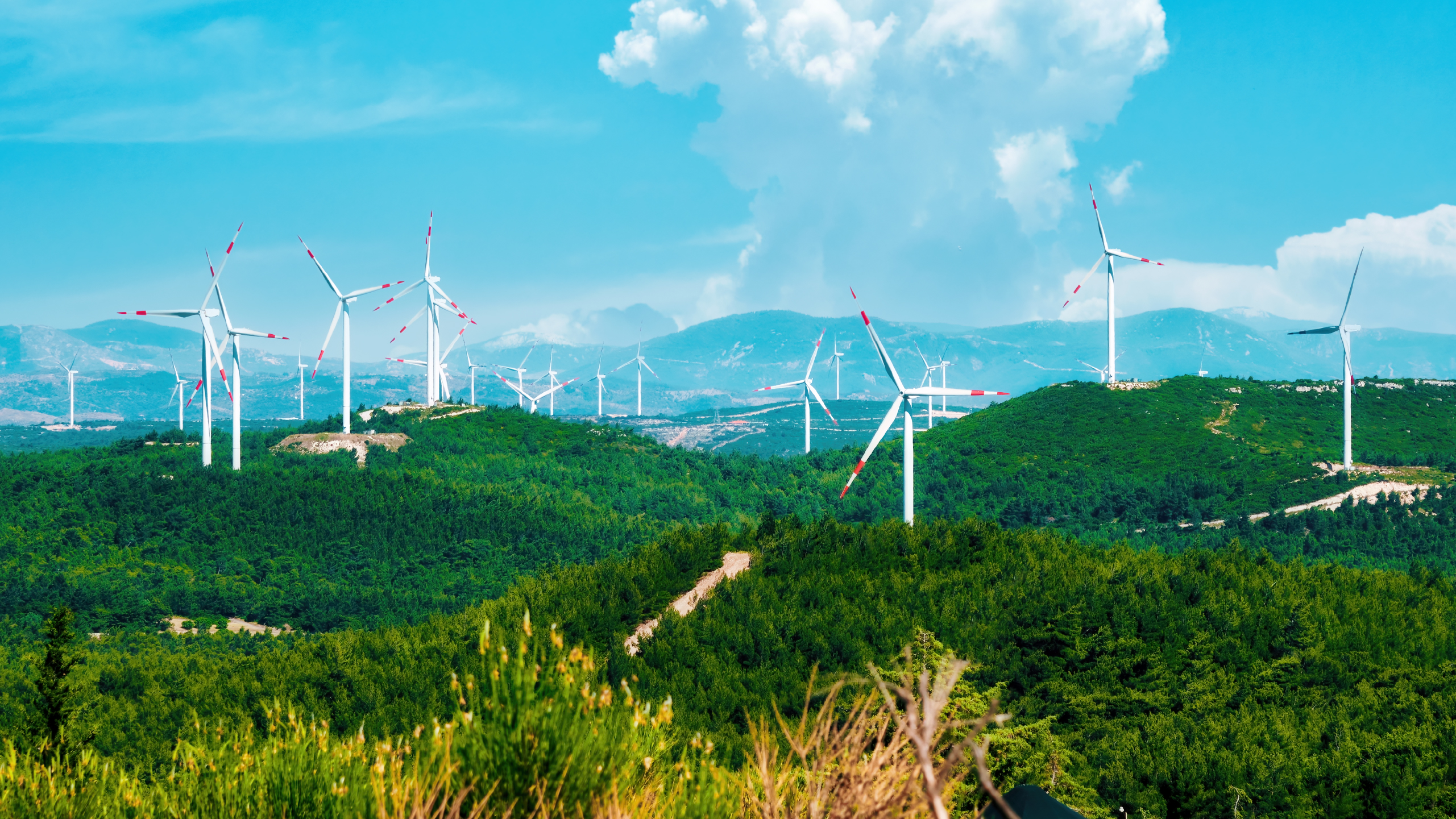 Sustainability is the most talked about topic of our time. And for a good reason.
From countries racing to meet net-zero emissions to individuals and organizations doing their part to reduce environmental impact and establishing effective systems of care and governance, being sustainable is more than just doing the right thing. It's about organizations taking ownership of their environmental and social responsibilities to drive positive change and growth. In the end, sustainability makes good business.
According to the US Environmental Protection Agency, "to pursue sustainability is to create and maintain conditions under which humans and nature can coexist in productive harmony to support present and future generations."
At Siemens, sustainability is a vital part of our overall strategy. As our strategic DEGREE framework outlines, we take a comprehensive approach by focusing on six fields of action: decarbonization, ethics, governance, resource efficiency, equity and employability.
Click here to learn more about our DEGREE framework.
The energy industry has a significant role in advancing sustainability
In honor of Earth Day this year, we asked some of our energy and utilities leaders what sustainable business practices mean to them.

Here is what they told us:
John Nixon, Sr. Director, Global Strategy, Energy Chemicals, and Infrastructure
The energy industry is experiencing a global-wide, species-altering transformation in how we generate, transport, store, and utilize energy. Sustainability is the first consideration in everything we do along the energy value chain to eliminate waste and emissions. Key to this is measurable traceability throughout the lifecycle of assets for their inputs and outputs. The digital investments energy enterprises continue to make, to address all the challenges associated with transformation while measuring impact, must also provide profitability and growth. Sustainable business practices then provide profitability and growth coupled with environmental priorities to support our growing energy needs while caring for the planet for future generations.
Hermias Hendrikse, Business Development Manager
It is quite simple. We know what must be done and we have the technologies and knowledge to execute. Now we need to make sustainability our top priority. It is no small, nor easy, feat but if everyone does their part, we can ensure we leave a habitable planet for posterity.

Richard Yeomans, Program Manager
Energy production and consumption are at the heart of all developed economies. We cannot avoid this. Different energy sources have advantages and disadvantages concerning sustainable development. As we weave through turbulent times, we must find policies for economic growth and social progress that protect our environment globally.
Dr. Ravi Aglave, Director, Simcenter portfolio for Process Industries
"Ether, air, fire, water, earth, planets, all creatures, directions, trees and plants, rivers and seas, they are all organs of the divine Universe."
– Srimad Bhagavatam (11.2.41)
Therefore, "aligning the built environment and socio-economic activities with nature's constraints and opportunities" is the responsibility of all beings. Chemicals and materials have been at the root of all innovation and tell the story of our civilization. If we ensure that we only take what is minimum required from the Earth and are aware of restoring it for future generations, we can live sustainably.
Mallik Manem, Solutions Director
Energy is the source of all creation, which includes all forms of life and matter. It is imperative that we harness this energy in the most sustainable and conscious way. To ensure a higher quality of life for us and for future generations, we need to design a way of life that is focused on reducing consumption, with reuse and recycling, to preserve and protect the natural resources that sustain all forms of life. Industries should incorporate energy and material consumption, reuse, and recycling as principles in the design, manufacture, and maintenance of products.
Chandra Siddamreddy, Solutions Director
It refers to adopting strategies and actions that prioritize environmental and social responsibility while ensuring long-term economic growth. Examples include energy efficiency, renewable energy, responsible chemical management, sustainable infrastructure design and construction, and circular economy principles. These practices can help companies reduce their negative impact on the planet and society while promoting sustainable development and creating long-term value for stakeholders.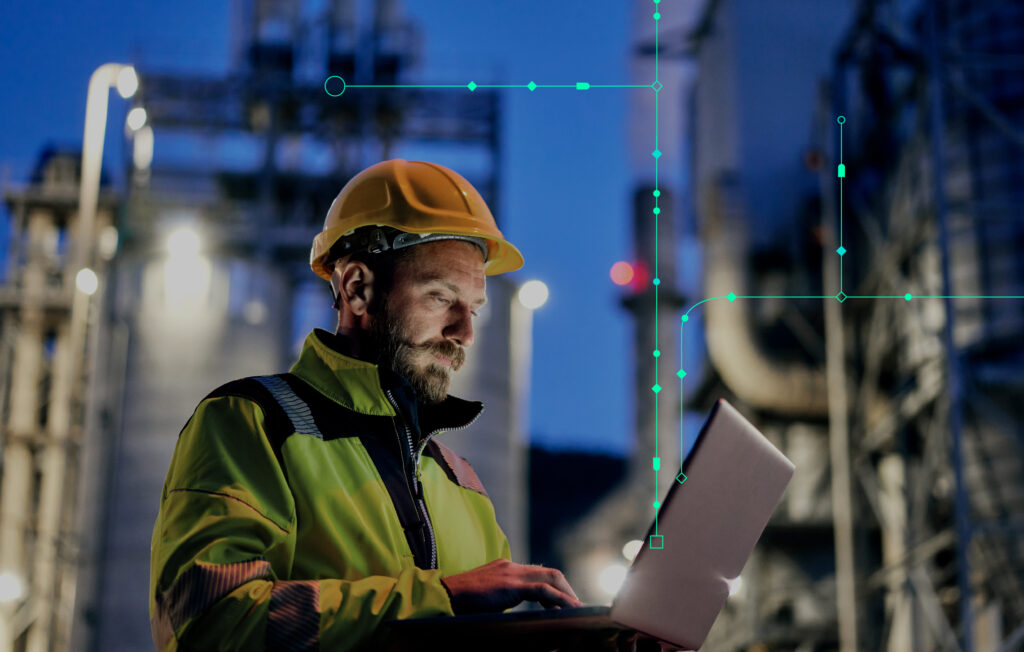 Moving sustainability forward with digitalization
Sustainable business practices may look different to every organization. But the goal remains the same—allowing people and nature to coexist in harmony. Digitalization is vital to this effort.
In fact, the World Economic Forum estimates that digital solutions can help reduce global emissions by 20%. Advanced technologies, such as AI, machine learning, and the industrial Internet of Things (IoT) are increasingly being used to forecast energy demand, predict failures, and drive overall efficiency.
Click here to learn how Siemens helps energy and utilities businesses continuously innovate and succeed to meet their evolving growth and sustainability targets. Stay up to date on energy industry trends by listening to our Energy Transformation podcast.
This article first appeared on the Siemens Digital Industries Software blog at https://blogs.sw.siemens.com/energy-utilities/2023/07/13/what-do-sustainable-business-practices-mean-for-the-energy-industry/