Industries
Finding success in high-mix, low volume electronics production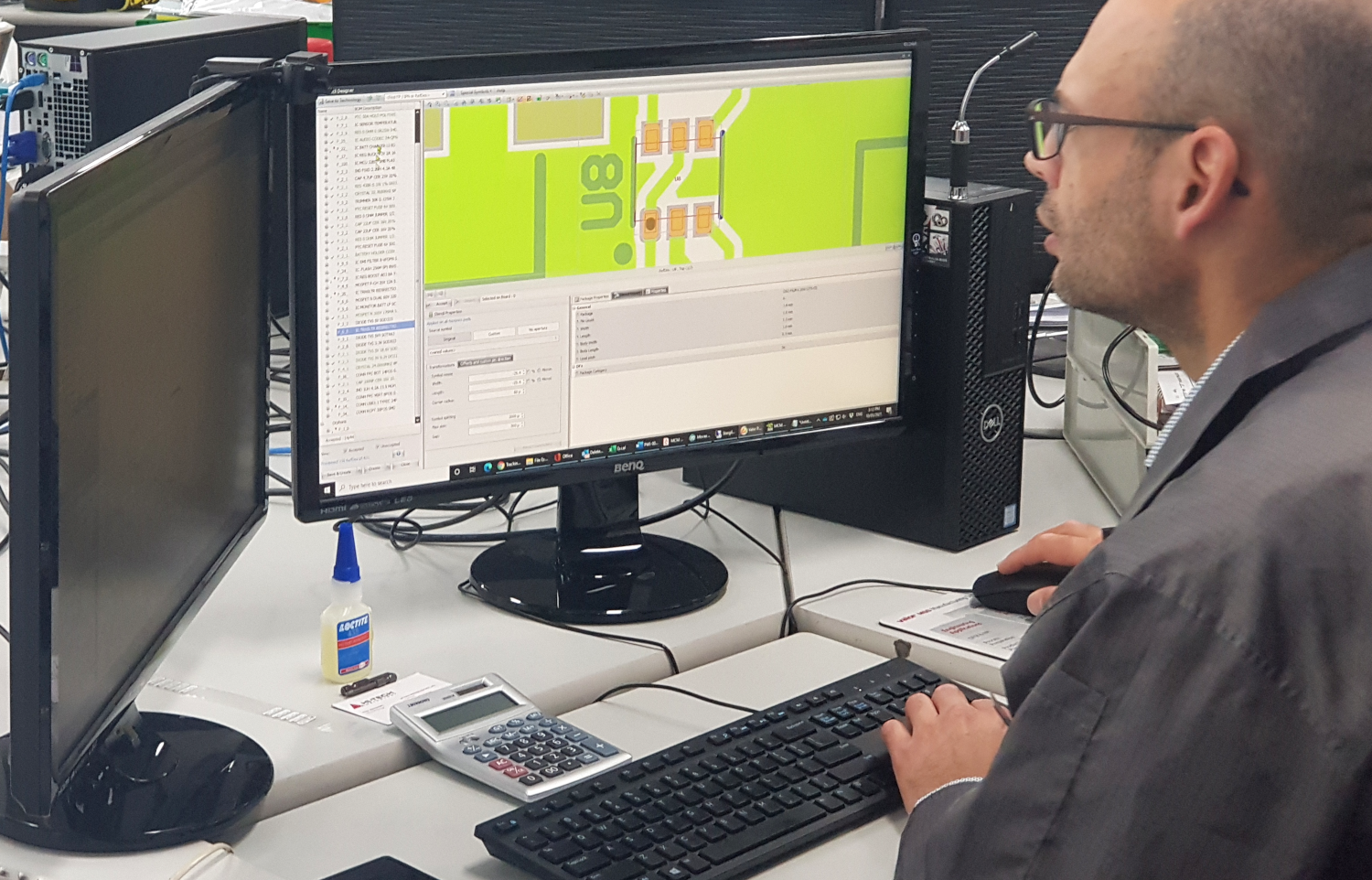 In this blog post, we're sharing how customers in the high-mix, low volume space are leveraging Valor Process Preparation to find success. Whether it's optimizing NPI, decreasing lead times and reducing errors – digitalization helps electronics manufacturers meet even the toughest goals.
Reduce soldering errors and lead times with better stencil design
To remain competitive in today's increasingly high-mix manufacturing, manufacturers need to reduce any errors that can wipe out profits in small lots. Electronics contract manufacturer SRXGlobal committed to automating the stencil design process and shortening lead times.
"The stencil is the third most important factor that influences the quality of the solder paste deposit. A bad stencil can give you defects on all of your printed boards."

Nick Niculita, Engineering Manager SRXGlobal
SRXGlobal discovered solder errors were due to faulty stencil design. They had been saving time by cutting the stencil precisely to the size and shape of the pad aperture using CAD data and causing various soldering defects. Customizing the stencil is time-consuming and error-prone and requires the production engineer to edit the apertures using the CAM tool manually. Standardizing the customization process would reduce errors and delays while allowing them to get everything right the first time.
Read more about SRXGlobal's success in reducing first-round NPI stencil design solder defects by 80%.
Decrease PCB manufacturing costs and lead time
Printed circuit board (PCB) manufacturer Phuntronix specializes in component assembly and realized they lost time designing layers by hand. Complex PCB designs that involved SMT and THT components included manual and machine assembly, resulting in long set-up times and duplicate data flows.
"Our entire production process was manual and time-consuming and required duplicate data flows – as we had to upload the PCB layout to both the CAM350 software and the machine software. Most importantly, we needed a way to eliminate mistakes in the quotation process and to keep the production process free of costly and time-consuming errors."

Minno de Roo, Founder and Director, Phuntronix B.V
Phuntronix leverages the process and standardized templates in Valor Process Preparation to manage the entire new product introduction (NPI) process. Designers can multitask between multiple projects and swap between templates with flexible, organized, and efficient workflows—critical for high-mix environments.
Read more about how Phuntronix leverages Valor Process Preparation to achieve NPI efficiency.
Gain effective time-to-market for new product introductions
Manual new product introduction (NPI) processes are incredibly time-consuming and error-prone. It's a challenge to scale to meet the growing demand of high-mix, low volume requests.
"The only solution was digitalization. Quality and speed, that is the challenge. The world is moving to extreme customization. For mass customization, you definitely need digitalization."

Franco Oliaro, ROJ chief executive officer (CEO)
Through digitalization, ROJ created a digital twin for each step of the production process. ROJ can examine the design, see how it fits manufacturing capabilities, and create a work plan for each machine.
Using Valor Process Preparation eliminates the need for "sticky tape," an old method of running production with one board, examining it, improving it, and then running the entire production. Teams can simulate manufacturing and prime the process and machines for first-time-right manufacturing.
Learn more about ROJ's customer journey.
Want to learn more about digitalization and how Valor Process Preparation can help you decrease NPI TTM, reduce errors or tackle another manufacturing goal? Sign up for a free 30-day trial today and explore the power of process preparation for PCB assembly and test.
This article first appeared on the Siemens Digital Industries Software blog at https://blogs.sw.siemens.com/electronics-semiconductors/2022/06/16/high-mix-low-volume-electronics-production-success-with-digital-twins/