Products
Collaboration elevates PCB design excellence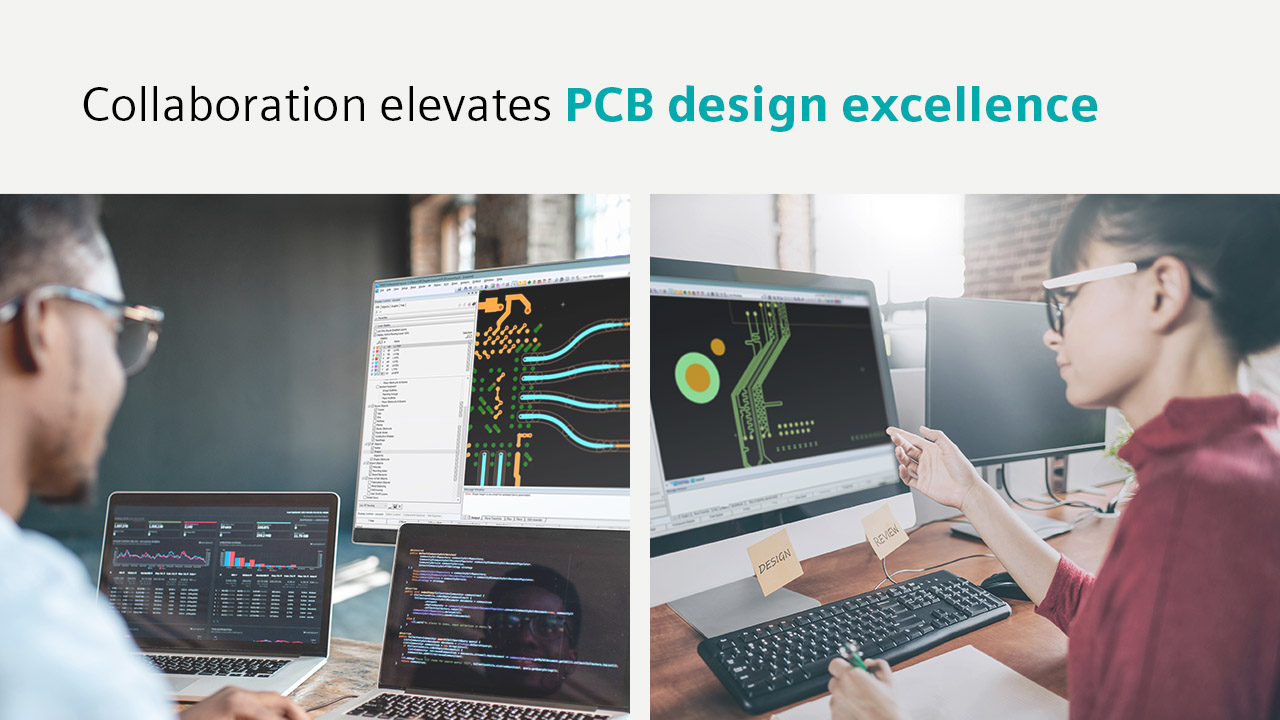 Collaboration is crucial when it comes to designing electronic systems. Nowadays, products are becoming more and more complex, requiring inputs from multiple disciplines, third-party partners, and various other stakeholders. If teams spread across different locations can't collaborate effectively, it can lead to trouble. It not only affects efficiency, but also comes with other costs.
Inadequate collaboration comes at a price
When engineers don't collaborate, data can quickly become outdated and misaligned, resulting in errors. Surprisingly, engineers struggle with outdated data, spending a whopping 28% of their time on it, as shown in a recent study by Lifecycle Insights. Fixing such errors takes a toll by consuming valuable time and requiring extensive design rework, which puts deadlines and time to market at risk. And this toll isn't just limited to time constraints.
The inefficiencies caused by poor collaboration affect engineers' ability to innovate by diverting their focus from value-adding activities. Time that could have been dedicated to refining quality, enhancing product performance, and nurturing innovation is wasted, undermining the very features that would drive customer demand. In the end, all of this comes at a cost to your business.
In today's modern landscape, many companies claim to collaborate, but the methods they use vary greatly. These approaches range from network sharing and cloud-based file sharing applications to email correspondence and sharing data through Excel files. However, even with good intentions, these strategies often fall short. They exist in a state of disjointedness, frequently relying on data from multiple sources, and they remain vulnerable to persistent inefficiencies that accumulate throughout the product development process. These inefficiencies result in time delays caused by procedural or human errors.
For example, imagine a scenario where precious time is wasted because feedback from your layout expert pertains to an incorrect design revision. These recurring mistakes lead to re-spins, taking a toll on development budgets and causing product delays. The good news is that modern technologies, such as the cloud, can help overcome these barriers and improve collaboration throughout the development process.
Collaboration that transforms
Let's face it: extended teams that are well-synchronized and aligned based on a single source of design data are much more likely to deliver a successful product to market on time and within budget.
From tackling complexity and mitigating risks to bridging geographical distances and compressing time to market, there is transformative power in a purpose-built collaboration solution. It breaks down barriers, brings together multidisciplinary expertise, and drives the realization of cutting-edge products.
With our collaboration solution, you can easily manage, share, visualize, and mark up electronic design data in a secure cloud workspace that is fully connected with the PADS professional desktop tools.
Watch our webinar!
To learn more about cloud collaboration, please check out this on-demand webinar, where we cover topics such as:
Checking in and out design data to/from Connect for PADS Professional's collaboration workspace
Facilitating design reviews by utilization markup and the collaboration panel
Viewing the schematic, 2D layout, or 3D model of the PCB in the online advanced eCAD viewers
Utilizing cross-probing to refine views of the schematic, layout, or both
Managing design data, e.g., removing an old version
Adding new users to a project and assigning them a role
Reviewing the Bill of Materials
Viewing and adding design specifications or data sheets for components used in the design
This article first appeared on the Siemens Digital Industries Software blog at https://blogs.sw.siemens.com/electronic-systems-design/2023/09/07/collaboration-elevates-pcb-design-excellence/