Variant management in the PCB design process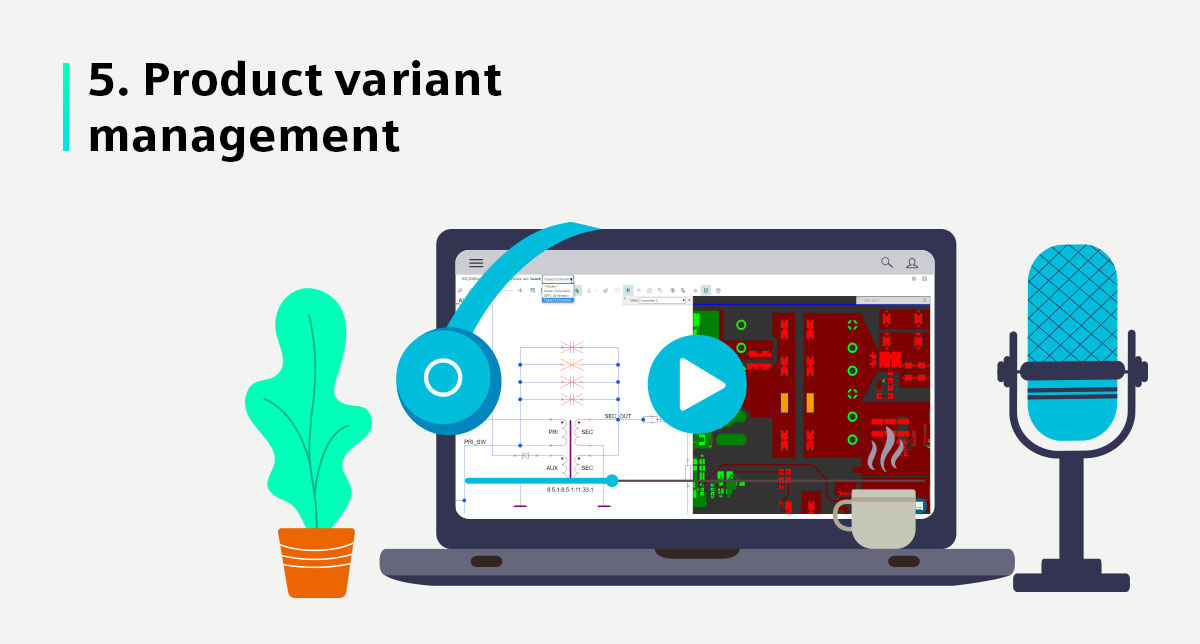 It's typical for today's electronic products to have different producible versions or variants. This is because a product may need to change based on where it is being sold – different regions of the world have specific requirements and standards that must be adhered to. The product may also be changed slightly to meet specific price points. Regardless, this means that a differently populated printed circuit board core design, or variant, for each of these instances is required. The ability to easily make these kinds of modifications, and manage them, is an important part of your electronic design process.
Integrated variant management
Variant management and definition must be driven from the schematic, and tightly integrated with layout, where a change or modification made is automatically updated in the layout. Once multiple variants are created, if a change is made to the core design, this must instantly update all variants as well.
Core capabilities of variant management should include the ability to define as many variants as you need, with the ability to substitute, remove, or add different components. While hardware engineering is searching for part substitutions during schematic creation, the PCB design tool should have the intelligence that only package equivalent parts are available for selection.
Documentation that supports variant management
Required documentation, such as the bill of materials (BOM), should be easy to create for each variant. The automatic generation of BOMs from the variant management tool eliminates the error prone process of managing variants via spreadsheets – the traditional way of handling variants. In addition, the ability to do a comparison of BOMs between variants should be created to simplify reviews and verification.
The creation of all final documentation should be easy. For the front-end, the required documents include:
Unique bill of materials
PDF files of the schematic
On the layout side, each variant would need unique manufacturing outputs such as:
Assembly drawings
Placement information for assembly
Final artwork or ODB++ files for fabrication
Variant management with PADS Professional Premium
PADS Professional Premium's Variant Manager delivers this and much more. If you're looking to increase the efficiency in your design process regarding variants, take a deeper look into PADS Professional Premium by reading our eBook.
This article first appeared on the Siemens Digital Industries Software blog at https://blogs.sw.siemens.com/electronic-systems-design/2022/10/28/variant-management/