Products
What's New in HyperLynx® – VX.2.8
Check out what's new in the latest VX.2.8 release of HyperLynx – the industry's complete family of analysis tools for high-speed electronic design including electrical design rule checking (DRC/ERC), signal integrity (SI), power integrity (PI) with integrated 2D/2.5D/3D electromagnetic modeling (3D EM)
What's New!
This release of HyperLynx, VX.2.8 has been enhanced with many new features that address the increasing complexity of today's advanced system designs through an emphasis on both ease-of-use and team productivity.
From usability improvements to the enhancements and ideas submitted from users, this release is packed with new features across the software as a whole, helping engineers and designers enhance crucial virtual prototyping, increase design performance, minimize re-spins and get your products to market faster.
What's New Videos!
If you would like a preview of what's new – check out the What's New in HyperLynx VX.2.8 videos.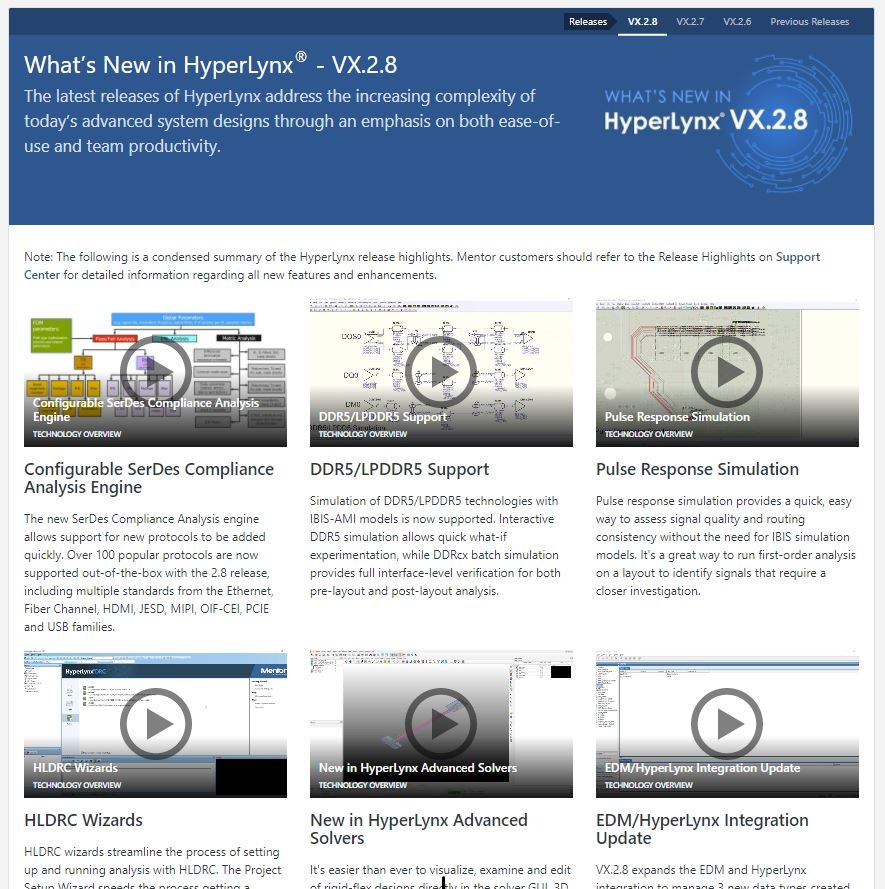 Download the latest update from Support Center.
HyperLynx is industry-renowned for ease of use, with automated workflows that make sophisticated analysis accessible to designers new to power and signal integrity. HyperLynx is integrated tightly with Mentor's Xpedition and PADS Professional flows and also works with all major PCB layout systems.
This article first appeared on the Siemens Digital Industries Software blog at https://blogs.sw.siemens.com/electronic-systems-design/2020/11/25/whats-new-in-hyperlynx-vx-2-8/