Products
Realize LIVE 2023 Capital sessions – SaaS solutions for complexity and more PART 1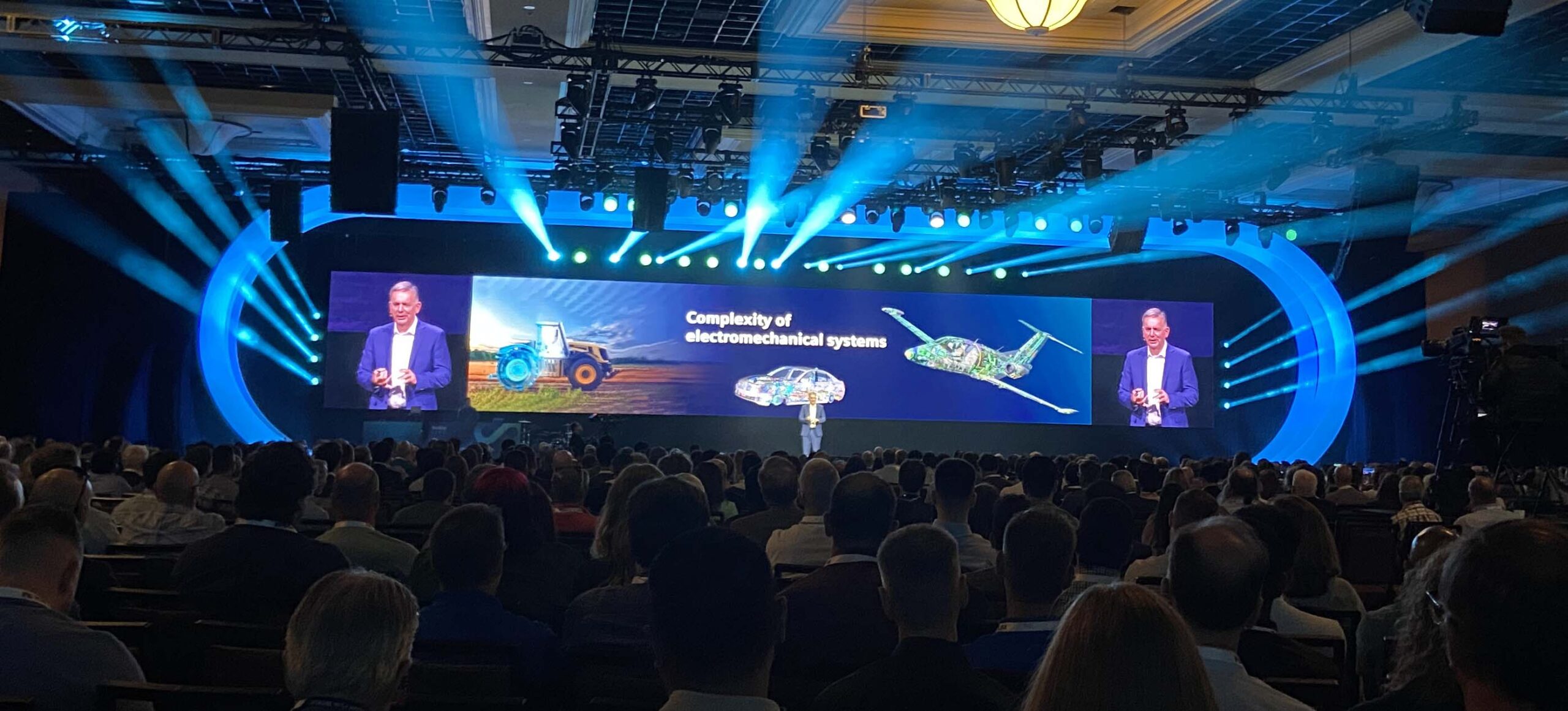 Realize LIVE America took place June 12-15, 2023 and the Realize LIVE 2023 Capital sessions were some of the best attended yet! Read on to get a summary of the event and the wide variety of speakers who presented. Check out the connected resources to build on the momentum, and consider attending Realize LIVE July 10-12 in Munich, Germany and virtually in Japan July 19, 2023.
Realize LIVE 2023 Capital sessions DAY 1
Day one (Monday) started off strong, with a dual presentation by Chad Jackson, Chief Analyst and CEO of Lifecycle Insights and Tom Yip, CEO & Founder of Radica Software which was recently acquired by Siemens. Chad leads Lifecycle's research and thought leadership programs and reviews emerging technology solutions. His twenty-five-year career has focused on improving executives' ability to reap value from technology-led engineering initiatives during the industry's transition to smart, connected products.
For the presentation Modern Electrical Systems Design: Leveraging SaaS to Address Today's Complexity and Collaboration Constraints – an industry analyst perspective, Chad looked at how every company, even small and mid-sized businesses(SMBs), faces rising electrical systems complexity. An organization's IT department adds a complexity all its own. One way companies are tackling issues such as a need for greater computing power to automate design tasks and deal with the ever-growing amount of data is to invest in Software as a System (SaaS) cloud-based solutions. SaaS can also help companies shift their IT resources to other responsibilities and away from things like software updates that would need to be done if using an on-premise solution. Switching to the cloud allows for relying on more resources and expertise from the solution's providers.
Tom then discussed Capital Electra X, Siemens' cloud-native SaaS solution designed specifically for SMBs to create and edit electrical, hydraulics, pneumatic and P&ID drawings. Capital Electra X is an example of how a robust browser-based tool avoids the downloads, installation, updates, downtime, crashes and backups of on-premise tools. SaaS in this case saves time with no IT department required.​ It enables diverse teams to work seamlessly together with access anywhere using any device.
FOR MORE ON SMBs FROM LIFECYCLE INSIGHTS, CHECK OUT THIS ANALYST BRIEF:
Overcoming Growing E/E Systems Complexity in Small Companies
FOR MORE ON CAPITAL ELECTRA X, INCLUDING A FREE TRIAL VISIT OUR CAPITAL ELECTRA X WEB PAGE
Showcasing how their company, Textron Specialized Vehicles, evolved from using legacy electrical wiring harness software to using Capital, Nancy Bonesteel, Configuration Analyst Lead, and Dylan Arnold, Design Tech, shared Efficiency and Data Management Improvements through Teamcenter-Integrated Capital Implementation. They focused on the major improvements that were made to design efficiency and accuracy through the introduction of automation and enhancements to data governance. The presentation included a discussion about the integration of Capital software with Textron Specialized Vehicles existing Teamcenter enterprise change release process.
FOR MORE ON CAPITAL'S INTEGRATION WITH TEAMCENTER, VIEW THIS WEBINAR: Holistic Engineering: How to Develop Robust E/E Systems
LEARN HOW YOU CAN CREATE THE MOST COMPREHENSIVE DIGITAL TWIN WITH SIEMENS XCELERATOR SOFTWARE PORTFOLIO
ENSURE A CONSISTENT OVERALL PRODUCT STRUCTURE WITH TEAMCENTER INTEGRATIONS THROUGH CAPITAL CONNECTORS
The first day capped off with Tony Hemmelgarn, President and CEO of Siemens Digital Industries Software, taking the main stage to share how leaders are leveraging digitalization to tackle industry challenges and transform their business. Focusing on topics like AI, sustainability, and the metaverse, he shared how Siemens is enabling leading organizations to meet tomorrow's goals today with partnerships like the recent one with IBM.
Brian Carbrey, Digital Engineering Chief Architect – Defense, Space & Security The Boeing Company, then presented on Boeing's Digital Transformation journey. The talk reflected on fundamental business environment drivers that have enabled Boeing to define, develop, produce and support platforms with greater levels of efficiency, productivity, quality and safety, and at the same time lowering cycle times to market.
Closing out the session, Brad Keselowski, co-owner of RFK Racing discussed how to optimize performance in a sport as competitive and fast-paced as NASCAR.
This article first appeared on the Siemens Digital Industries Software blog at https://blogs.sw.siemens.com/ee-systems/2023/06/27/realize-live-2023-capital-sessions-e-e-systems-advances-with-real-world-examples-part-1/