World tour of CICV solutions continues to build semiconductor partnerships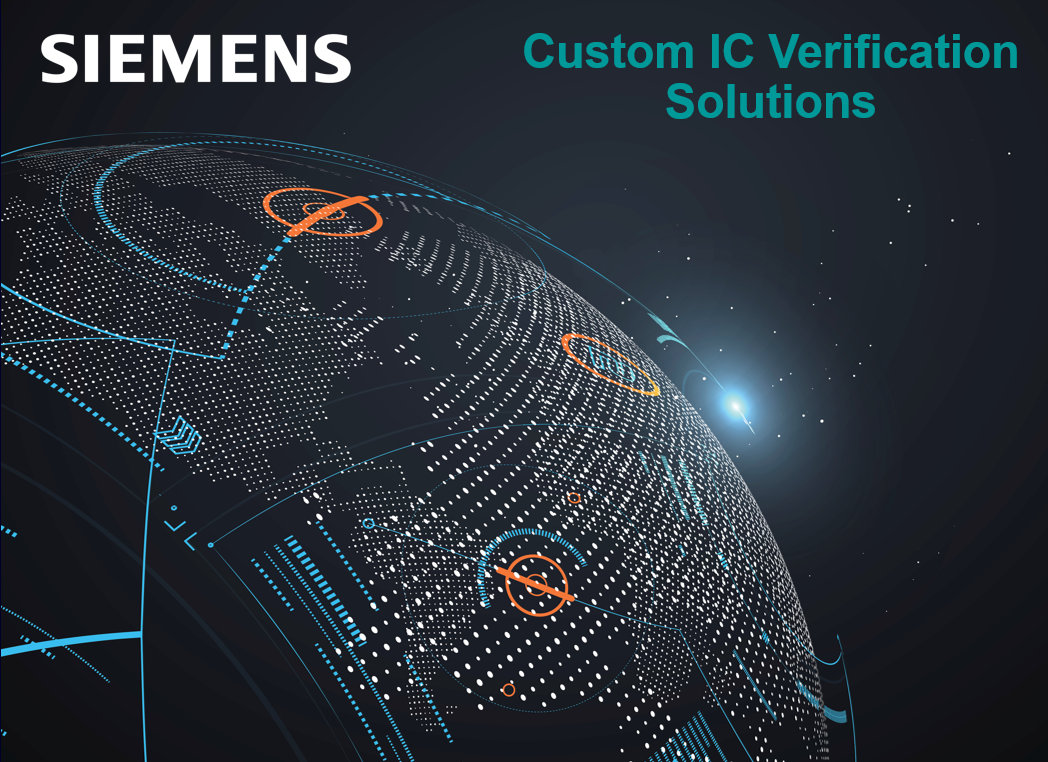 Disruptions create difficult challenges, but it provides inspiration to create new solutions. Partnerships further accelerate the process by instilling confidence and trust. This is what the semiconductor industry is going through with a global transformation (my earlier blog on Semiconductor renaissance in the making). IC developers and manufacturers are forced to react with strategy changes and new investments, to not only "catch up" with market demand backlog, but also build newer solutions to progress electronic technology to the next level.
Siemens EDA's pivotal role and how CICV platform fits in
Siemens EDA has a vital role in the semiconductor eco-system as an enabler for next-generation IC innovations, with design creation and verification technology for architectural exploration, simulation, emulation, implementation and sign-off flows. Our solutions span from high level synthesis and edge physical design, to physical, functional, scalable hardware, test and yield verification.
Custom IC Verification (CICV) Division, an integral part of Siemens EDA, is committed to developing differentiated technology to help chip makers meet aggressive time-to-market goals. We focus on verification solutions for analog, RF, mixed signal, I/O, memory and standard cells, with technologies that span SPICE and mixed-signal simulators with variation-aware capabilities, environment, characterization and IP validation solutions. CICV platform offers intelligent solutions powered by AI technology that offer superior performance with proven accuracy and high ease of use with 400+ customers globally.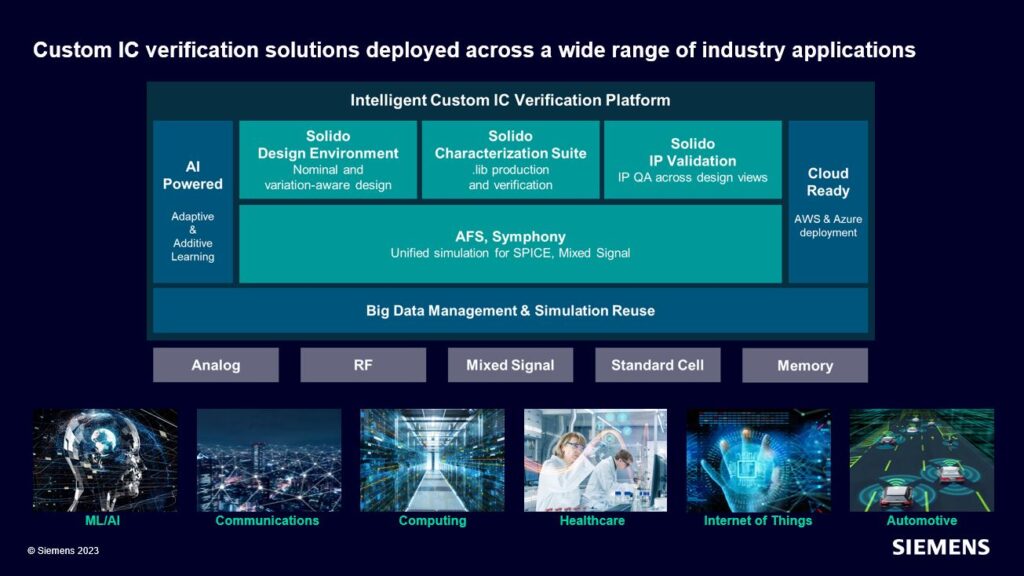 Having done analog design for the majority of my career, I have the utmost respect for IC design and verification engineers pushing the boundaries of circuit physics, in order to create cutting-edge designs. Our CICV executive, engineering and customer engagement teams are energized by a progressive vision to accelerate technology development to benefit the ecosystem. That entails solving YOUR pain points and new requirements in design verification, while providing the highest levels of support. We want to partner with you to provide verification solutions that enhances your efficiency, so you can do what you do best – Innovate designs.
CICV 2023 world tour focused on addressing the evolving verification needs
We embarked on a world-wide journey this year to revitalize and build new partnerships. The response till-date has been phenomenal.
Siemens SFAL Tech forum 2023 India on March 10 was focused on explaining Siemens EDA technologies to emerging semiconductor startups and expanding enterprises, while supporting SFAL (Semiconductor Fabless Accelerator Lab) initiatives to encourage development of IC products from India.
Siemens EDA 2023 forums in Taiwan and Korea, as detailed in my blog on EDA innovation at its finest display in the Pacific Rim, saw a tremendous influx of interest from design community from across the regions.
Next stop was Siemens User2User 2023 conferences in North America on April 13 and Europe on May 11. Exciting partnerships were on display by our global partners who shared their user experiences. It was all about advancing IC development with EDA technology! The events featured 9 different tracks across IC front-end, IC back-end, packaging and board systems, each studded with technical presentations from our customers sharing their real-world experiences with design and verification. The Analog and Mixed signal verification track had classy presentations from our partners that valued the power of CICV solutions.
U2U North America
[eTopus Technologies] Advanced SerDes clocking for robust signal handling in advanced process technologies
[Certus Semiconductor] Multi-protocol IOs catered for high performance applications in advanced process technologies
[Allegro Microsystems] Utilizing Solido machine learning-enabled methods to validate .libs for production
[Mixel] Enhancing IP QA flow using Solido Crosscheck
[Samsung] ML-enabled statistical circuit verification methodology using Solido
[CICV] Getting the right answer with Artificial Intelligence
U2U Europe
[ST Microelectronics] SDE for SerDes analog verification
[Samsung] A robust IP QA methodology using Solido Crosscheck
[ST Microelectronics] Verification and documentation based on worst-case corners and statistical analysis
[ST Microelectronics] Sneaky DC path detection: an easy journey with new Eldo hi-Z leakage feature
[ST Microelectronics] Using Variation Designer PVTMC within Python env for temperature drift analysis of a calibrated sensor
[GN Store Nord] Do you hear me? Accelerating mixed-signal verification of DSP chips for hearing instruments
[TDK InvenSense] Accelerating mixed-signal verification of Signa-Delta ADC through AFS XT, Symphony and Solido platform
[Infineon] Evaluating automotive IC standard cell libraries using Solido Analytics and Generator
[ST Microelectronics ] Innovative Simulation techniques for Electro-Mechanical chip packages interaction for high IC performance with Calibre Glacier and Eldo
TSMC 2023 Technology Symposium on April 26 in North America featured a press release highlighting new milestones in Siemens-TSMC partnership, with emphasis on TSMC's next-generation N2 nanosheet process technology. CICV's Analog FastSPICE platform is now N2 certified!
Coming up next in our global tour!
Samsung Foundry's SAFE Forum 2023 in North America (June 27) and Korea (July 4)
Siemens CICV Seminar in Taiwan (June 27)
60th DAC 2023 in North America (July 9-13)
Siemens EDA Forum China (August 24)
Stay tuned for more…
To our partners and customers – Thank you for sharing your success stories, and for your continued collaboration with us.
Let's bring technological acceleration and stability in 2023. Come partner with Siemens!
This article first appeared on the Siemens Digital Industries Software blog at https://blogs.sw.siemens.com/amsv/2023/05/21/world-tour-of-cicv-solutions-continues-to-build-semiconductor-partnerships/