Products
Automating stencil customization for shorter lead times
SRXGlobal uses Valor to automate stencil customization process, simplifying process and shortening lead times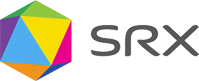 SRXGlobal (SRX) is a multinational contract electronics manufacturer (CEM) that offers design, engineering, development and manufacturing solutions to its international customer base, which serves the medical, industrial, banking, defense and communications sectors. Established in 1991, SRX is headquartered in Sydney, Australia and manages its day-to-day operations in Melbourne, Singapore and Johor Bahru and Penang, Malaysia.
The industry trend toward high-mix, low-volume production has led the electronics manufacturing community to realign its engineering practices and SRX is no exception. For SRX, one of the major focuses in digitalization centered on surface-mount technology (SMT) soldering errors. Soldering errors lead to production defects, cause delays, and affect the bottom line. BMK replaced its legacy Unicam NPI tool with Valor Process Preparation software, thanks to its extensive NPI feature set and comprehensive parts library.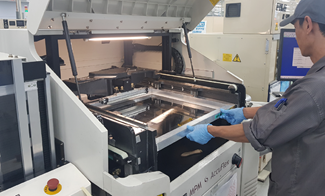 Improved results with Siemens solutions
SRX noted the following operational improvements following their deployment of the Valor Process Preparation stencil module:
Reduced first-round NPI solder defects related to stencil design by 80 percent
Shortened the time to edit apertures from three to six hours performing manual edits on the CAM system, to less than one hour using Valor Process Preparation. Valor offers automatic resizing of standard apertures, allowing the process engineer to focus on more challenging, mission-critical parts
Move to right-first-time NPI-DFM engineering model by making the process less driven by engineer experience and more learned-saved constraint validations
Want to learn how? Read the full case study for more insights on SRXGlobal's use of Siemens software, improved results and their keys to success.
This article first appeared on the Siemens Digital Industries Software blog at https://blogs.sw.siemens.com/valor/2021/10/03/automating-stencil-customization-for-shorter-lead-times/