Products
Standing the test of time: ESCATEC and Siemens celebrate 15 years of collaboration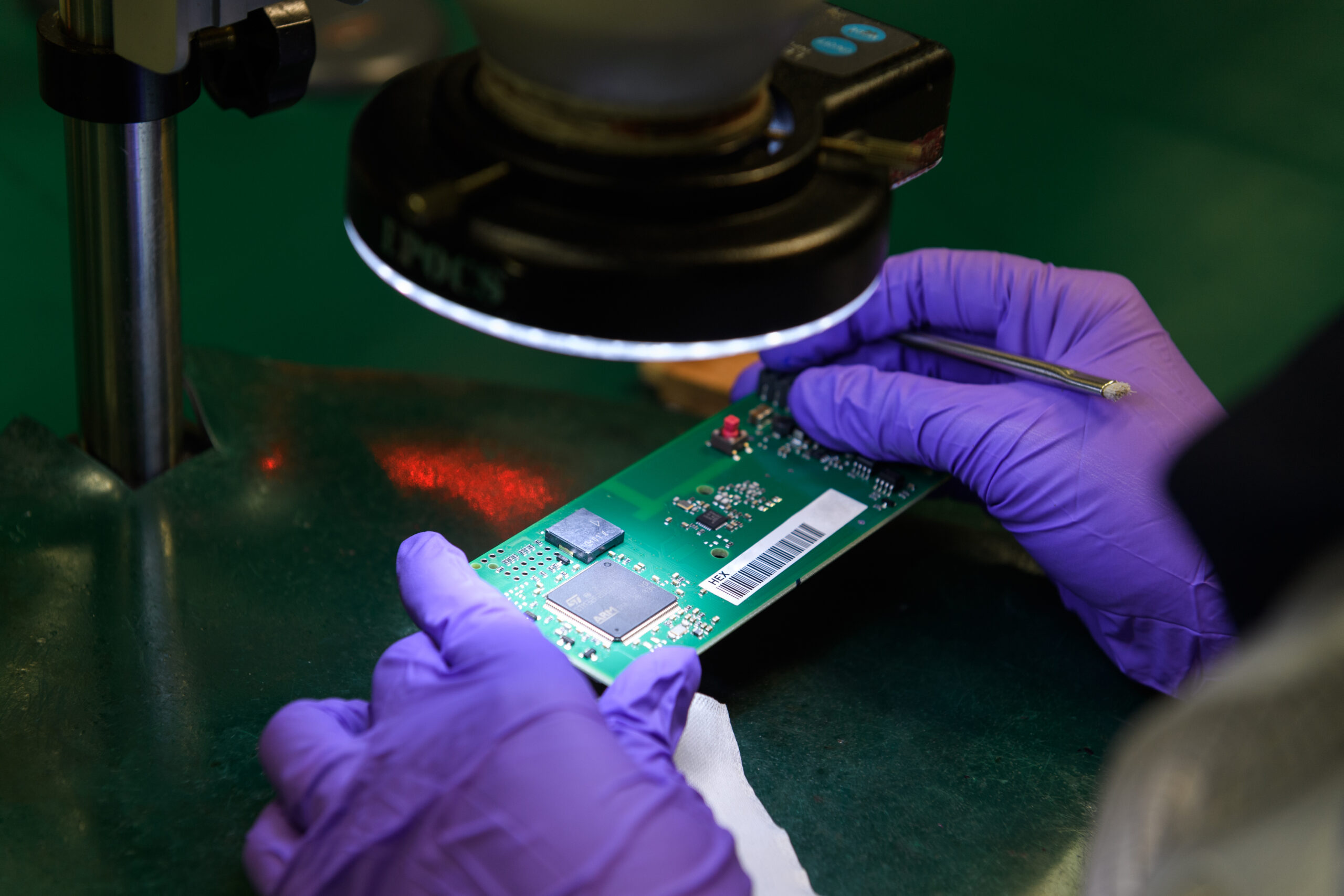 Join us at Productronica to mark the long-standing partnership
At the Productronica show in November, we will mark the anniversary of our collaboration with ESCATEC. A leading electronics manufacturing services (EMS) provider, ESCATEC has been using Valor Process Preparation for 15 years – making the company one of our longest-standing and closest partners.
ESCATEC uses our software to successfully manage production data for their printed circuit board (PCB) assembly processes. Working closely with them over the years has helped us develop a better product that benefits all our customers, and for this, we are grateful!
At our Happy Hour celebration in the Siemens booth at Productronica on Thursday, November 16, Dr. Martin Mündlein, head of Engineering and Production at ESCATEC, Switzerland, will talk about their experience during the past 15 years. He will share the progress made in the tool to address their challenges, including the advantages provided in data processing, and discuss issues they encountered along the way.
About ESCATEC and how they use Siemens solutions
ESCATEC is a multinational electronics manufacturing services (EMS) provider, offering design, development and manufacturing solutions to its worldwide customer base across a wide range of market segments. Headquartered in Penang, Malaysia, ESCATEC operates additional research and development (R&D) and manufacturing centers in Johor Bahru, Malaysia, Heerbrugg, Switzerland, the United Kingdom and the Czech Republic.
As the industry moved toward high-mix, low-volume production, ESCATEC faced the challenge of supporting more frequent new product introductions (NPIs). Before introducing the Valor software, they used the standard industry trial-and-error methodology, in which the customer supplied the design while they made a prototype and conducted a trial production run. The customer was then informed of any problems with the design, components or manufacturing process. In many cases, a redesign was required – thereby extending turnaround time, increasing project wide range of market segments.
"It could take six to eight weeks to do a re-spin; adjusting the design, reordering components and testing the manufacturing process if the original design did not perform as planned," explained ESCATEC Chief Operating Officer Wong Hon. "By comparison, using Valor enables us to identify and remediate potential problems in less than a day."
Now that Valor software is a part of the Siemens Xcelerator business platform of software, hardware and services, ESCATEC is realizing the value of the comprehensive digital twin, a simulation of the product and process as designed before production begins. The simulation enables the discovery of design flaws at an earlier stage, making corrections quicker and less expensive.
Please join us for this anniversary celebration on Thursday, November 16, at 4pm, at Productronica, Hall A3, Booth 147 at Messe München.
This article first appeared on the Siemens Digital Industries Software blog at https://blogs.sw.siemens.com/valor/2023/11/05/standing-the-test-of-time-escatec-and-siemens-celebrate-15-years-of-collaboration/