Siemens BOM Connector: EDACafe Bunker Broadcast with Oren Manor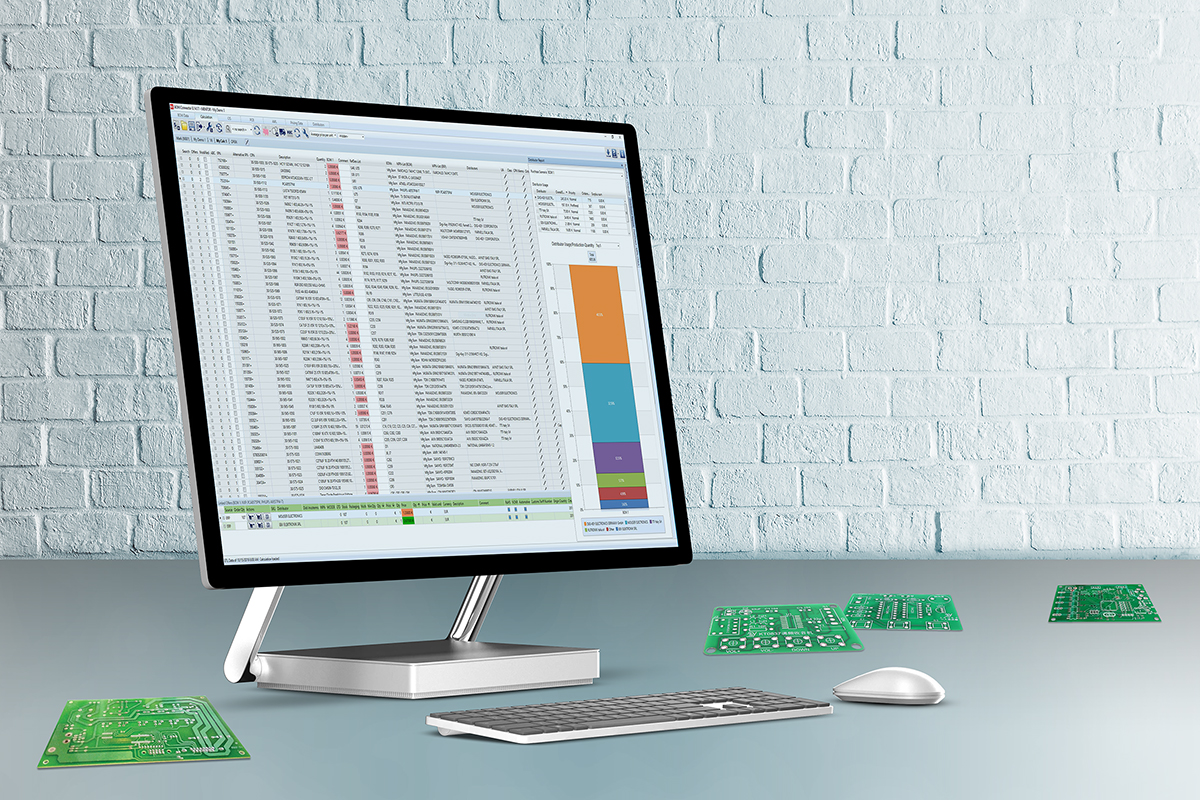 New product introductions and customization have been increasing rapidly over the past few years – with the results that the already-small profit margins in electronics assembly are shrinking even further.
That makes accurate quoting more critical than ever, but, as any electronics manufacturer knows, that's no easy task. Customer bill-of-materials (BOM) file types, formats (text, XML, database) and headings vary greatly, and OEMs are forced to invest significant resources in cleaning the data and mapping out the fields before creating a quote. Even after they are mapped, there is no way to validate the components, no assurance that a mapped component is actually available for purchase and no way to check if there is an accessible variant option that is less expensive. These challenges lead to inaccurate quotes and problems during sourcing and production.
And that's exactly why Siemens developed the recently-released Valor™ BOM Connector. Oren Manor, Director of Electronics Manufacturing at Valor, sat down with Sanjay Gangal of the EDACafe Bunker Broadcast to discuss how BOM Connector addresses critical quoting challenges.
Watch the EDACafe Bunker Broadcast with Oren Manor>>
Accelerating PCB quoting
He explained that BOM Connector software was created to reduce the time needed to generate accurate quotations for printed circuit board (PCB) assemblies. BOM Connector imports and creates templates from BOM files and connects them directly to the manufacturer's ERP system. When integrated with Valor Process Preparation, it can even provide a translated CAD file that can be used to ensure that all parts are appropriate for the board.
"It's all about accuracy," said Manor. "The profit margins are small in small-lot, high-mix production, so they have to be accurate. Since there are so many quotes, they have to be fast too." He added, "Fifteen years ago, the PCB was the product. Today, most products are a system, with multiple PCBs, cables and enclosures. Many manufacturers want to provide turnkey products that have multiple BOMs, making it even more complicated."
COVID-19 impact on component sourcing
Gangal was curious how the global pandemic has impacted the process. Manor said that during the pandemic, it wasn't always possible to source products internationally. OEMs had to look for alternatives that weren't always a one-to-one fit, requiring revisions. It became a global challenge, but one that BOM Connector could help solve.
Covid-19 also accelerated existing trends, like moving production between sites dues to lockdown. Manor noticed that OEMs were forced to be more diversified and flexible and identify local partners. "You have to ask all of these questions to make the decisions fast and find the optimal BOM… With BOM Connector, this is possible," he said.
"We offer a holistic solution for process engineering, merging the CAD and the BOM, placement programs, inspection and test programs, stencil design, design validation, work construction etc. BOM Connector is the last stage, giving you everything you need to get the PCB into production as quickly as possible with the highest quality, a single data source and fewer errors, and first-time-right production," Manor concluded.
See the full interview here.
This article first appeared on the Siemens Digital Industries Software blog at https://blogs.sw.siemens.com/valor/2021/03/22/siemens-bom-connector-edacafe-broadcast-oren-manor/