Everything PCBA manufacturers need to know about lean manufacturing
New column in collaboration with iConnect007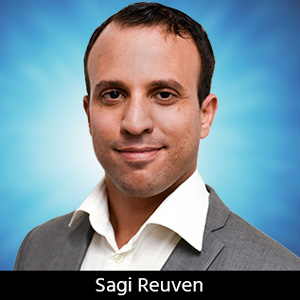 Industry Internet of Things (IIoT) is the hot buzzword in Industry 4.0, but managers don't always understand how smart data can boost their bottom line. In his new column on I-Connect007, Sagi Reuven, business development manager for the electronics industry at Siemens Digital Industries, takes this and other lean manufacturing topics and breaks them down for PCBA manufacturers.
Watch our webinar on-demand, "Data-driven manufacturing in electronics" now>>
In his opening article Reuven explains, "Industry 4.0 is not just about connecting another machine and collecting the data. It's really about the mindset of understanding how problems can be solved, looking at improving, and moving toward excellence. Simple analysis can identify bottlenecks in production, and this insight can translate to action—how to improve yield and profitability."
Utilize out-of-the-box solutions
Reuven notes that companies often think they need to build their own data acquisition platform, which he sees as a mistake. Instead, he recommends that they utilize an out-of-the-box IoT platform and invest their resources in leveraging the data to describe, analyze and improve the process and material handling. He then demonstrates how monitoring and analyzing data gives companies the overall picture of their line efficiency and leads to better decision-making.
This is the first of many columns, so stay tuned for announcements of new ones as they are published. Read the full article here.
This article first appeared on the Siemens Digital Industries Software blog at https://blogs.sw.siemens.com/valor/2020/06/25/everything-pcba-manufacturers-need-to-know-about-lean-manufacturing/