Thought Leadership
AI Spectrum – Exploring Siemens NX's Smart Human Interactions Feature Part 2 – Summary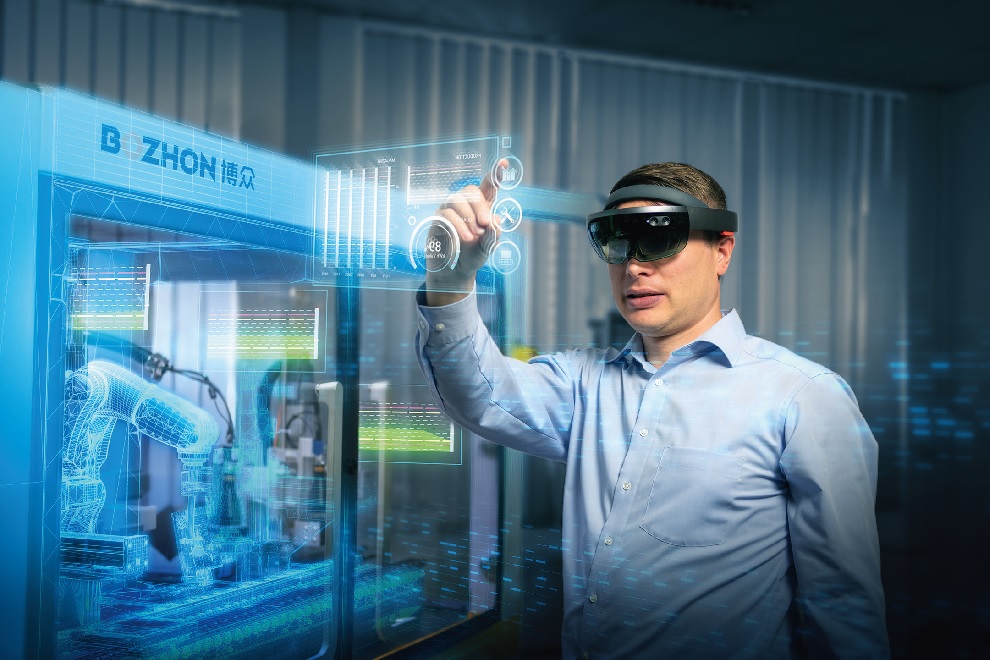 In a recent podcast, Shirish More, product manager for Siemens NX, and I continued our conversation on how NX is implementing AI to improve the user experience and enable new paradigms in mechanical engineering software. In the prior episode, available here, we discussed how AI enables better knowledge transfer and support for engineers through advanced pattern recognition and workflow optimization abilities. Shirish explained how NX is using AI to not only predictively improve workflow but to suggest best practices and design choices as well. Going beyond predictions, AI can also enable new ways of interacting with engineering design software and computers in general, a topic which is of great interest to Shirish and his team.
Kicking off our chat in this second episode, we picked up where we ended our previous discussion on the topic of smart human-computer interaction. Shirish explained how AI can enable a new way of interacting with design software – namely voice control. Thanks to TV shows like Star Trek, the idea of simply asking a computer to do a task is strongly ingrained in our culture and has, at least in part, contributed to the rise of the ubiquitous digital assistant present in nearly every smartphone and laptop. However, creating an AI system capable of interpreting the complex and precise commands needed to drive mechanical engineering software is anything but simple. To achieve the level of success they have with NX Voice, Shirish and his team combined traditional natural language processing with NXs ability to create user defined, AI-driven command sequences – training the software to perform a task and then linking that training to an intuitive voice command.
While voice command is a fascinating technology in and of itself, in the case of NX it is underpinned by powerful predictive capabilities. Shirish explained how he and his team are working to speed up the overall design process primarily through command prediction. This approach goes beyond the predictive abilities he highlighted in our previous talk, that simply customize the UI layout or offer basic suggestions. Instead, the system is trained using industry best practices combined with a company's own accumulated engineering knowledge—both the wealth of information inherent in past designs and the expert knowledge of many users— to provide meaningful guidance. Shirish highlighted how NX offers the ability to learn from design data and expert users, but also includes out-of-the-box machine learning models, ideally suited for more rapid deployments.
What this all comes down to is improving the users experience and reducing the user learning curve. Thanks to the predictive learning power of AI, the relationship between user and software is redefined to be one of collaboration rather than simple user and tool. Shirish gave the example of an engineer working on a plastic part and NX offering up specific material suggestions based on proven designs. These simple acts compounded across the entire breadth of NXs abilities, truly offer a simpler, faster, and more intuitive design experience for users of every skill level working on projects with hugely variable requirements.
To conclude our talk, Shirish and I discussed some of the more avant-garde areas he and his team are exploring when it comes to breaking down the traditional human-computer interface. Beyond the capabilities NX Voice already provides, Shirish is also looking into the possibility of integrating AI assisted gesture control based on webcam input, replacing the need for specialized tools such as the Spaceball. Combining AI-driven voice and gesture recognition with the growing field of industrial VR and AR opens the door for an entirely new way of designing and interacting with parts as well. Engineers could interact with virtual parts as naturally as they would real ones while collaborating virtually with colleagues anywhere in the world.
I found my time talking with Shirish to be both enjoyable and enlightening, a wonderful opportunity to learn about the emergent AI technology he and his team are pioneering.
If you want to learn more, listen to the full podcast here, or read the transcript here.
---
Siemens Digital Industries Software helps organizations of all sizes digitally transform using software, hardware and services from the Siemens Xcelerator business platform. Siemens' software and the comprehensive digital twin enable companies to optimize their design, engineering and manufacturing processes to turn today's ideas into the sustainable products of the future. From chips to entire systems, from product to process, across all industries. Siemens Digital Industries Software – Accelerating transformation.
This article first appeared on the Siemens Digital Industries Software blog at https://blogs.sw.siemens.com/thought-leadership/2022/07/14/ai-spectrum-exploring-siemens-nxs-smart-human-interactions-feature-part-2-summary/