Thought Leadership
Advanced machine engineering paves the way for smart manufacturing
Evolving advanced machine engineering processes motivate a positive change in the manufacturing industry, encouraging companies to meet machinery manufacturers' challenges and trends. These trends include consumer-driven customization that results in smaller lot sizes and product life spans. In addition, smart machines provide an increase in information flow through hyper-automation to leverage vast amounts of data that automate machine functions and global competition from flexible, agile startups.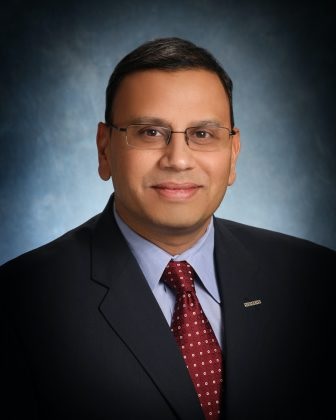 In a recent article in Digital Engineering 247 magazine, Rahul Garg, Vice President of Industrial Machinery and the SMB Program for Siemens Digital Industries Software, outlines the advanced machine engineering advantages and differentiators.
Advanced machine engineering (AME) is coming to the fore, focusing on ensuring superior certainty in developing next-generation machines by nurturing collaboration between multiple disciplines to create modern, advanced machines. Additionally, it reduces ramp-up time from production through virtual design and commissioning, which results in upfront validation, shorter commissioning times, and more immediate productivity.
In turn, advanced capabilities are available to manage the complete bill of materials for all options and variants for advanced machine builder support throughout the product life, from the engineering design through manufacturing and service life. 
Advanced machine engineering differentiators
There are influential capabilities within AME's essential differentiators to impact the machine industry positively, including multi-disciplinary design, virtual machine simulation and commissioning and multi-disciplinary BOM and configuration management. 
In using multi-disciplinary design, we know machines are not merely mechanical pieces of equipment: electrical motors and rotary equipment that move camshaft gears driven by software and PLC codes to accelerate performance-based programs. This sophisticated software adapts to conditions on the factory floor, enabling machines to react to real-time sensor readings. 
Virtual machine simulation and commissioning indicate how the machine validates the software code virtually before operating on the factory floor. Innovative software drives the machine's behavior, so it is essential to simulate the code running on a virtual twin of the machine, providing dividends in time and resources. In addition, virtual simulation proves the physical safety factor by showing if a machine collides in the virtual world, making it substantially safer and less to difficult to fix versus a physical machine. 
Lastly, multi-disciplinary BOM and configuration management provide manufacturers with greater flexibility in responding to customer demands for customization. Modern machines are configured to order. However, an engineer to order process increases development and production costs; therefore, the solution is to modularize machines intelligently and uniquely. "It's important for machine builders to track the diverse options and variants for integrating requirements and project change management to manage the entire BOM throughout the product life," says Rahul Garg. 
Smarter software
High-tech software is vital for machine manufacturers facing competitive globalization, shrinking margins, rapidly expanding customization, environmental and government regulations, and Industry 4.0 initiatives. Smarter machines are required to meet these challenges. 
The core requirements are machine design innovation in the operation and development process. The quality and creation of the automation code determine being good versus extraordinary. Therefore, unique code delivers intuitive user interfaces, promoting ease of use and new hardware capabilities. Also, using software algorithms help machines move faster and more safely with less physical stress on components.
---
Software solutions
Advanced machine engineering solutions are emerging that address the challenges and trends facing the machinery industry. These include multi-discipline design, virtual machine simulation and commissioning and multi-disciplinary BOM and configuration management.
Siemens Digital Industries Software is driving transformation to enable a digital enterprise where engineering, manufacturing, and electronics design meet tomorrow. The Xcelerator portfolio helps companies of all sizes create and leverage digital twins that provide organizations with new insights, opportunities, and levels of automation to drive innovation.
For more information on Siemens Digital Industries Software products and services, visit www.sw.siemens.com or follow us on LinkedIn, Twitter, Facebook and Instagram.
Siemens Digital Industries Software – where today meets tomorrow.
Rahul Garg is Vice President of Industrial Machinery and the SMB Program for Siemens Digital Industries Software. He and his team are responsible for identifying and delivering strategic initiatives and developing solutions for the industry, working closely with industry-leading customers and providing thought leadership on new, emerging issues facing the machinery industry. Rahul's experience and insights are derived from a 25-year career of delivering software-based solutions for product engineering and manufacturing innovation for the global manufacturing industry. He has held leadership positions in multiple areas, including research and development, program management, sales and P&L management, having focused exclusively on the industrial machinery and heavy equipment industry since 2007. Rahul holds a master's degree in Computer Science from Wayne State University, with a concentration in Operations Management and Strategic Marketing, as well as a Bachelor of Computer Engineering degree in Computer Engineering from Bombay University.
This article first appeared on the Siemens Digital Industries Software blog at https://blogs.sw.siemens.com/thought-leadership/2022/01/17/advanced-machine-engineering-paves-the-way-for-smart-manufacturing/