Thought Leadership
Multi-physics simulation and IPE are promoting innovative designs and productivity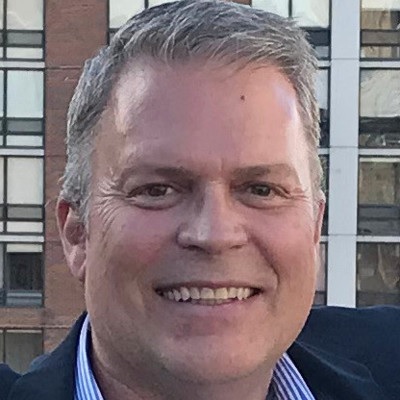 In the manufacturing and machine building industry there is an ever-present need for innovative solutions to stay competitive in this global market. The increasing competition requires definitive and innovative responses at a lower cost. To succeed requires differentiation, cost competitiveness and cutting-edge innovation.
> Learn more in a recent IPE eBook about the Intelligent Performance Engineering solution and how multi-physics simulations drive innovation through simulation.
Machines are becoming increasingly more complex with unprecedented technological changes. This landscape is creating new challenges for designers and engineers, with end-customers demanding highly customized machines. Also, original equipment manufacturers (OEMs) must produce personalized machines for their customers, requiring companies to transition from conventional product engineering. Technology is driving this change, with Internet of Things (IoT) shifting the way machines work; therefore, hardware and software components must integrate seamlessly to ensure reliability.
Siemens Digital Industries Software offers digitalized tools that constantly evolve. Using Intelligent Performance Engineering (IPE) provides enhanced designs faster while increasing productivity. The present surge in machine complexity drives a greater need for testing to ensure reliability with current highly customizable and adaptable machines. So, advanced technology enables the creation of these smarter machines.
Innovating designs with multi-physics simulation
Intelligent Performance Engineering (IPE) with multi-physics simulation provides better designs and productivity to:
Increase machine complexity to drive a significant need for testing to ensure reliability.
Advance sophistication of industrial machines which requires customization and adaptability.
Use advanced technology to enable the creation of smarter machines.
Collect global competition to force manufacturers to compress cycle times and lower costs.
IPE helps machine builders quickly and intelligently evaluate the impact of specific design choices on performance and failure modes for a component, device or entire machine by incorporating sophisticated digital simulation and analysis tools. The ultimate goal of IPE is promoting a connected digital thread for sharing information between simulation, design and production, thus enabling machine builders to assess the capabilities and limitations of advanced machines early in the design cycle.
Whatever the design choices might be –– imagine it, simulate it and validate it under real conditions with multi-physics simulation.
The key advantages of multi-physics simulation:
Allows teams to evaluate the capabilities and limitations of product variations in the most efficient way.
Provides the ability to use 1D and 3D modeling to accurately simulate component performance with a range of variables.
Validates mechatronics efficiently, early in the development phase, to reduce cycle times and costs.
Complex products driving change
Machine customers are demanding lighter, smaller products that are easier to customize while delivering more value than prior generations. Meeting those requirements involves adopting new materials and approaches, even as delivery schedules shorten. Multi-physics simulation allows machine builders to virtually explore all the real-world physical interactions complex products might encounter, impacting performance, safety and longevity. Now they can fully explore early in the design cycle the effect of new materials and design decisions, helping to mitigate potential problems.
Multi-physics simulation measures the interactions of fluid force performance, thermal effects, structural integrity and electromagnetic radiation. Individually isolating these forces can, unfortunately, lead to inaccurate product behavior predictions. The optimum approach is to evaluate all loads simultaneously during real usage simulation. Furthermore, power errors and increasing interdependence between multiple forces is a more exact prediction of machine behavior that is not limited to one area.
Validation is critical to designing new industrial equipment or modifying existing designs before a machine gets to the customer. In the traditional approach, there are manual handoffs between the design, simulation and testing processes. The designer initially uses design level simulation to provide a baseline assessment of a project to determine whether it is complete or needs advanced simulation. The final validation performs with physical prototypes and testing. However, waiting to prototype and physically test is the most costly and time-consuming stage to find and fix design problems.
Siemens Digital Industries Software drives the transformation to enable a digital enterprise where engineering, manufacturing, and electronics design meet tomorrow with the Xcelerator portfolio.
Xcelerator is a comprehensive, integrated portfolio of software, services and an application development platform, accelerating businesses' transformation into digital enterprises. It unlocks a powerful industrial network effect – essential requirements to leverage complexity as a competitive advantage, no matter the industry or company, to seamlessly create tomorrow's complex, machines.

Related links:
IPE Podcast01 – Leveraging machine complexity
IPE Podcast02 – Understanding multiphysics simulation
IPE Podcast03 – Integrated design and simulation
IPE Podcast04 – Closed-loop validation
About our author:
Bill Butcher – Senior marketing leader at Siemens Digital Industries Software, responsible for delivering strategic marketing content, including campaigns, go-to-Market messaging and inbound digital content, to communicate the value of offerings of the Siemens Digital Industries Software portfolio.
This article first appeared on the Siemens Digital Industries Software blog at https://blogs.sw.siemens.com/thought-leadership/2021/08/09/multi-physics-simulation-and-ipe-are-promoting-innovative-designs-and-productivity/