Podcast series: Intelligent performance engineering (Part 4) – closed-loop validation

In this fourth episode of our Intelligent Performance Engineering (IPE) podcast series, we address IPE closed-loop validation. We are pleased to talk again with Rahul Garg, Vice President for Industrial Machinery & SMB Program, and Giulio Camauli, Simcenter Industry Solutions manager at Siemens Digital Industries Software.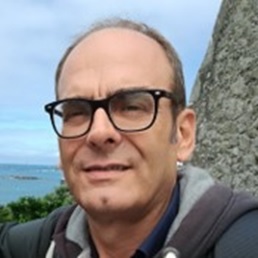 In podcast01, podcast02 and podcast03, we discussed technology within the machinery industry, providing an overview of pertinent trends like Intelligent Performance Engineering shaping the industrial machinery industry – including capabilities like Multiphysics simulation and integrated design and simulation. Our experts provide insight into balancing multi-attribute engineering to bring a broad range of physics and disciplines under one umbrella.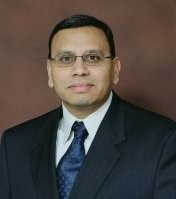 Our final and fourth podcast dives deeper into a discussion about closed-loop validation, which is one of the most exciting aspects of helping our customers.
This process includes a simplification of reality, ensuring that the simulation context is complete. A drawback to this simplification process is missing the correct criteria and real environments where the machine will be working. Therefore, to not miss any assumptions in oversimplifying the design and offering requirements, it is essential to test and validate the real environment's machines.
So, the closed-loop validation process provides intensive scrutiny of how the machine performs to obtain a real sense of how it is meeting the customer's needs. This method includes production rates, scrap, noise, vibration and real-time feedback to correlate to the simulation environment.
Subsequently, it confirms that simulation models are accurate and address even potential issues before they come out on the field. Hence, you will evaluate how a machine is performing on an ongoing basis to evolve a machine to the next generation rapidly.
Learn more about closed-loop validation.
Siemens Digital Industries Software drives the transformation to enable a digital enterprise where engineering, manufacturing and electronics design meet tomorrow.
Xcelerator, the comprehensive and integrated portfolio of software and services from Siemens Digital Industries Software, helps companies of all sizes create and leverage a complete digital twin that provides organizations with new insights, opportunities and automation levels to drive innovation.
Also, for more information on Siemens Digital Industries Software products and services, visit siemens.com/software or follow us on LinkedIn, Twitter, Facebook and Instagram.
Siemens Digital Industries Software – where today meets tomorrow.
About our experts:
Giulio Camauli – Simcenter Industry Solutions Manager at Siemens Digital Industries Software. Giulio has been with Siemens almost 30 years, covering many roles from application engineer for test solutions, to customer services manager responsible for strategic initiatives dealing with several key-customers in the Italian market. In his current role he contributes to the Industry campaigns and strongly collaborates with the different Simcenter sub-segments, marketing and regions to define broad and balanced Simcenter messaging and promotion.

Rahul Garg is the Vice President for Industrial Machinery & SMB Program, responsible for defining and delivering key strategic initiatives and solutions and global business development. He and his team are responsible for identifying key initiatives and developing solutions for the industry while working closely with industry leading customers and providing thought leadership on new and emerging issues faced by the machinery industry. Rahul's experience and insight are derived from 25 year career delivering software-based solutions for product engineering and manufacturing innovation for the global manufacturing industry, spanning a career in R&D to program management, sales and P&L management and having focused exclusively on the industrial machinery and heavy equipment industry since 2007.
This article first appeared on the Siemens Digital Industries Software blog at https://blogs.sw.siemens.com/thought-leadership/2021/02/16/podcast-series-intelligent-performance-engineering-part-4-closed-loop-validation/