In-situ monitoring for additive manufacturing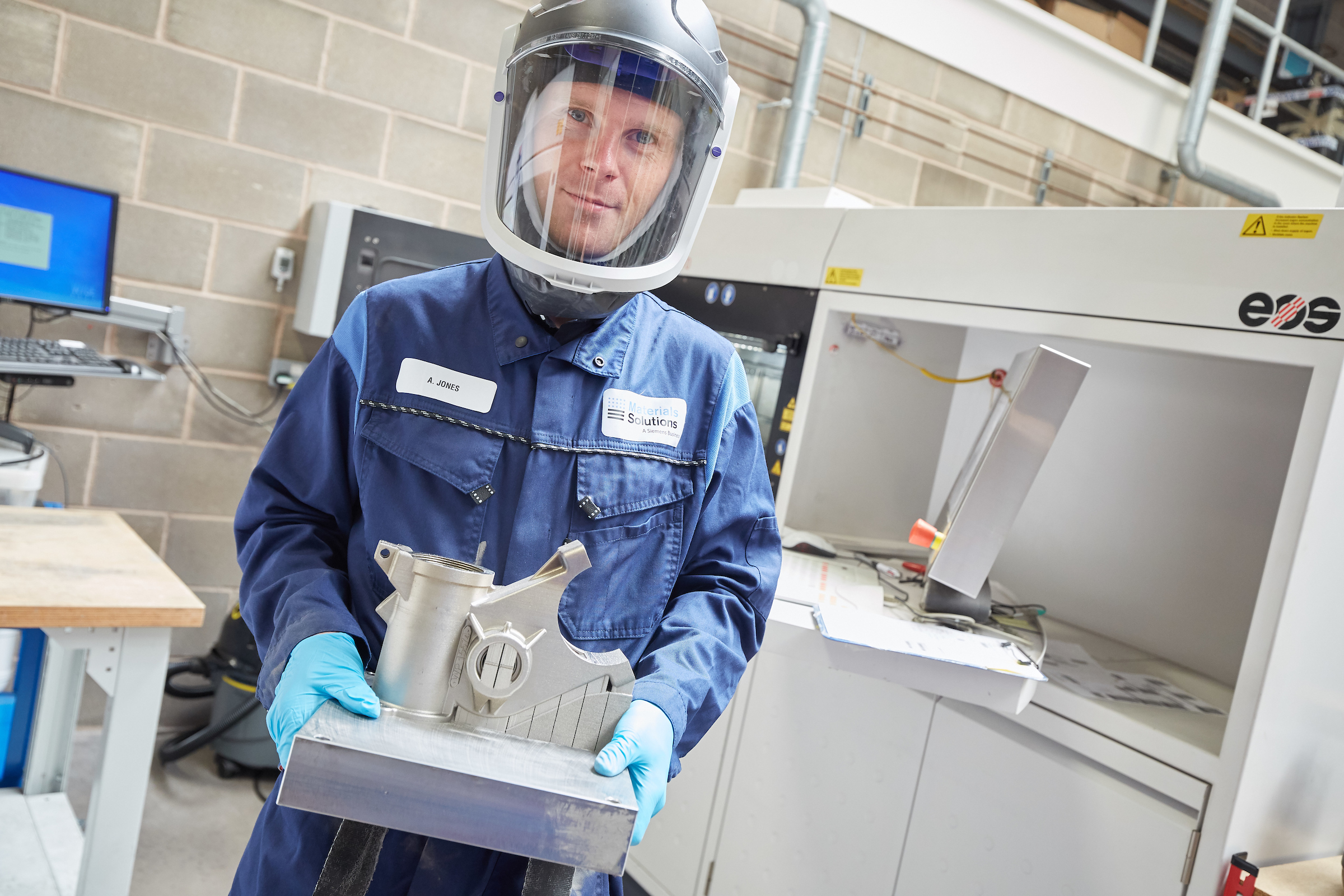 FormNext may have already passed, but with so much to learn about industrial additive manufacturing (AM) it might be time to revisit some of it or take a first look at what this manufacturing segment has to offer. Blake Snodgrass and myself will be highlighting some key presentations from Siemens Additive Manufacturing Summit at FormNext Connect, for those looking to learn how AM is changing industrial manufacturing.
In the last presentation from the event, Dr. Frank Heinrichsdorff – senior research scientist for Siemens AG – gave us an examination of the work being done to create an in-situ monitoring process for laser powder bed fusion (L-PBF) printers. This development is extremely important for not just L-PBF processes; the foundational process will also accelerate our understanding of meso-scale material interactions for AM process in general.
A recurring hurdle to widespread adoption of metal additive, unstable or excessively large melt pools in L-PBF can not only disrupt the final print quality and durability. Misprints can even damage the printer's recoater as Dr. Reznik discussed in his presentation at FormNext Connect on the AM Path Optimizer.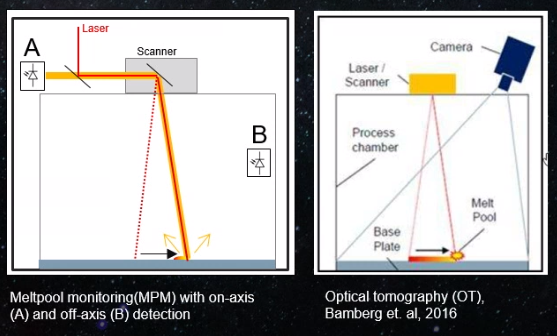 While Dr. Heinrichsdorff's in-situ monitoring solution shares many similarities to how the AM Path Optimizer functions – both use finite elements analysis trained machine learning (ML) models an each requires knowledge of the toolpath – the monitoring solution is less tied to specific materials and processes. The monitoring, either through optical tomography or a combination of on-axis and off-axis melt pool monitoring, has a very low noise to signal ratio. The ML models are implemented to discriminate between the two and optimize the defect defection process.
By then connecting this monitoring and analysis process running on an edge device to the cloud, whether local or remote, all of the data aggregated from the defined toolpath, sensor data and everything else in use in the printing process can be crunched in the cloud. Depending on the speed of the edge device and the complexity of the print, some of this data would be immediately actionable by the L-PBF printer via the connected controller. Everything else would be retained and analyzed further to improve future prints and further training.
This monitoring process will also be extremely important for high volume manufacturing as a supplier, the software would be able to track the deviation of the printing process across a multitude of variables, similar to how semiconductor manufacturers retain detailed environmental information on the factory while manufacturing runs are made to optimize for the highest yield possible.
Returning back to the similarities and dual usage of the AM Path Optimizer and in-situ monitoring, the information gathered from the monitoring process could be fed back into the ML models for predicting criticality areas in a print and allow engineers to fix the problems before sending it out for printing. Eventually there will be so much information of the printing process, both before and after printing, that our knowledge will gain tremendous ground if not equal footing with our knowledge of traditional manufacturing methods. Unfortunately, the in-situ monitoring is not yet available for industrial application, but it is rapidly gaining reliability.
For the full story, make sure you watch Dr. Frank Heinrichsdorff's presentation from the Siemens Additive Manufacturing Summit at FormNext Connect, it is the last presentation of the event.
Siemens Digital Industries Software is driving transformation to enable a digital enterprise where engineering, manufacturing and electronics design meet tomorrow.
Xcelerator, the comprehensive and integrated portfolio of software and services from Siemens Digital Industries Software, helps companies of all sizes create and leverage a comprehensive digital twin that provides organizations with new insights, opportunities and levels of automation to drive innovation.
Also, for more information on Siemens Digital Industries Software products and services, visit siemens.com/software or follow us on LinkedIn, Twitter, Facebook and Instagram.
Siemens Digital Industries Software – where today meets tomorrow.
This article first appeared on the Siemens Digital Industries Software blog at https://blogs.sw.siemens.com/thought-leadership/2020/12/23/in-situ-monitoring-for-additive-manufacturing/