Products
Webinar: Improving Work-Cell Ergonomics and Throughput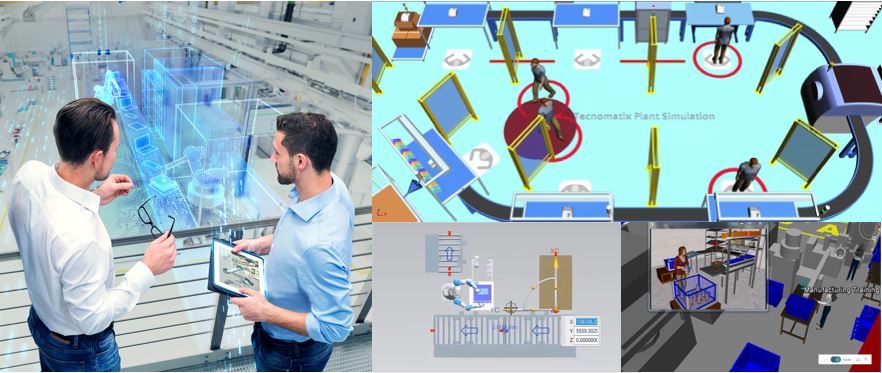 Register now and join us on Monday, June 15, at 4 PM EDT (1 PM PDT / 10:00 PM CEST) for the IEEE-hosted webinar, "Improving work-cell ergonomics and throughput."
Electronics assembly can be delivered competitively only if the manufacturing process is continuously improved. With the help of smart manufacturing technology, manufacturing companies are mastering a high degree of variance, the continuously shrinking batch sizes, and order volume fluctuations that are increasingly difficult to predict. Simulation is ubiquitous in engineering and industrial organizations to "imitate" a real-world process or system.
This webinar describes how manufacturing planners can use simulation of human movement and spatial risk, cobot simulation and automated process simulation to optimize throughput, safety and cost in work-cell or system assembly cells within electronics manufacturing organizations.
Key Takeaways
Learn how manufacturing planners can optimize work-cell or system assembly cells using various simulation methods
Discover how simulation technology is utilized by electronics manufacturing organizations to improve throughput, safety and cost
Understand how simulation of cobots and automated processes can optimize operations without affecting production
Speaker: Jay Gorajia, Director, Global Digital Manufacturing Services, Siemens Digital Industries.
Jay Gorajia is Director, Global Digital Manufacturing Services at Siemens Digital Industries Software. He has 27 years of experience in electronics design and manufacturing, and multi-domain manufacturing processes. Currently managing a consulting organization with responsibility including strategic and financial planning, go-to-market strategy definition and business development. Mr. Gorajia works with design and manufacturing organizations to help them realize their digital manufacturing and digitalization strategy. Mr. Gorajia has worked with hundreds of design and manufacturing organizations around the world, resulting in real improvements through a systematic metrics-based methodology. Mr. Gorajia holds a bachelor's degree (B.Sc.) in electronic engineering and an M.B.A. in technology management. He has published a number of articles and White Papers in industry leading technical magazines and industry conferences. In addition, he is a regular keynote speaker, as well as a regular speaker at regional and international design and manufacturing conferences.
This article first appeared on the Siemens Digital Industries Software blog at https://blogs.sw.siemens.com/tecnomatix/webinar-improving-work-cell-ergonomics-and-throughput/