Products
Tecnomatix Plant Simulation software helps students see their future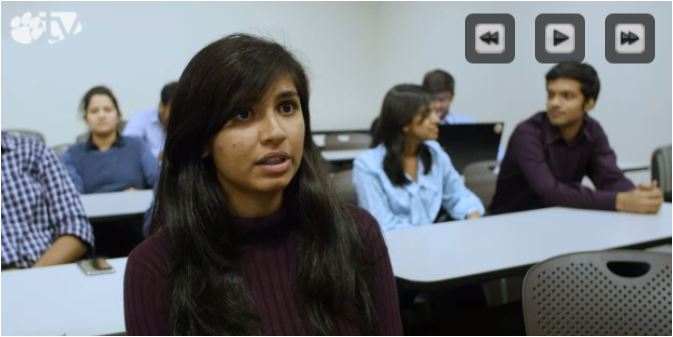 In November 2016, Siemens presented Clemson University in South Carolina with its largest gift-in-kind — product lifecycle management software, including Tecnomatix Plant Simulation software, with a commercial value of $357,224,294.With the software available to all students, the Automotive Manufacturing Systems class in the university's College of Engineering, Computing, and Applied Sciences, had a project component for the first time in the fall semester 2016.
Many students come to Clemson University for the opportunity to learn through hands-on experiences in an academically challenging setting, but for graduate students in automotive engineering, who are learning how to optimize vehicle production, being hands-on is a little more challenging.
In the automotive manufacturing systems class, Clemson adjunct professor Joerg Schulte assigns his class to work in teams to design a complete automobile production system, in other words, factories, from the press shop to the body shop to assembly.
"We can't build that up in reality, so in order to get as close to reality as we can I've been using the plant simulation software package from Siemens," said Schulte, who also is manager of the BMW Liaison Office for Research and Innovation.
"Without this software, it wouldn't be possible for the students to really get to the detail of what it means to run a production system – how many stations and workers are needed, what kind of cycle time each station has, how to sync material supplies, etc.," Schulte said.
With the simulation software, engineers can "test drive" their designs and run a few months of automobile production in a matter of hours. After evaluating the results against target performance indicators the students make adjustments to variables in production, labor, layout and other factors that are relevant to a production line.
"They not only improve the performance of their system with each run, but even more importantly, they improve their understanding of the complex production system," Schulte said.
Read the complete article and watch the related video on the Clemson Newstand.
If you'd like to test drive Plant Simulation, download the software free for thirty days.
Sign up now and start your trial today!
This article first appeared on the Siemens Digital Industries Software blog at https://blogs.sw.siemens.com/tecnomatix/tecnomatix-plant-simulation-software-helps-students-see-their-future/