Pöttinger solves Project Management Challenges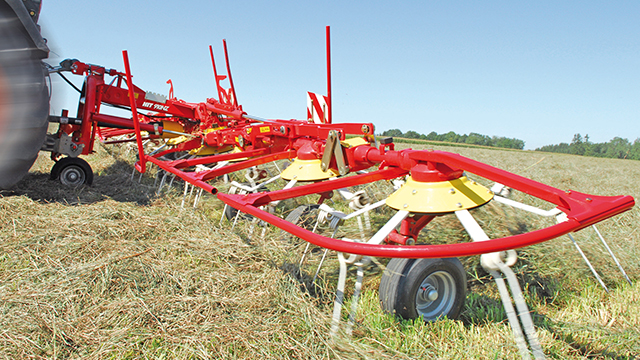 Agricultural innovation thrives with project management
Pöttinger enhances decision making, reduces errors and improves hit rate by using project management solutions from Teamcenter.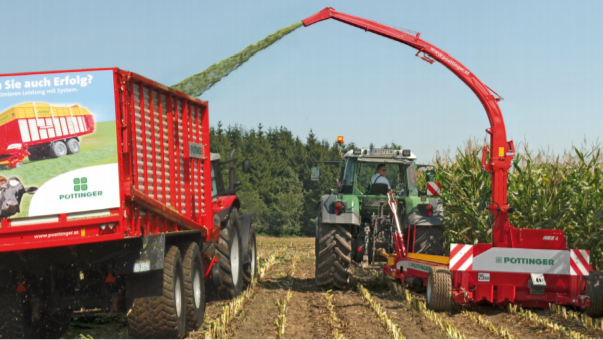 Think back in time. Ok, now just a little bit farther…For centuries, it took almost half of the population to feed the world. Moreover, as recently as the early 20th century, farming dominated the economies of most of Europe. 60% of the population of Germany was engaged in agriculture at that time. After a short 100 years later, 3% of the population farms for a living and the food supply is abundant.
If you have not followed agriculture history… you may be asking yourself how is this possible? Well, read on.
The efficiency of agricultural production has increased drastically. Most of the improvement can be attributed to the use of machinery on grassland and in all phases of production. Starting with soil preparation to sowing to harvesting and crop processing which is responsible for exponentially improving productivity.
Pöttinger leads agricultural machinery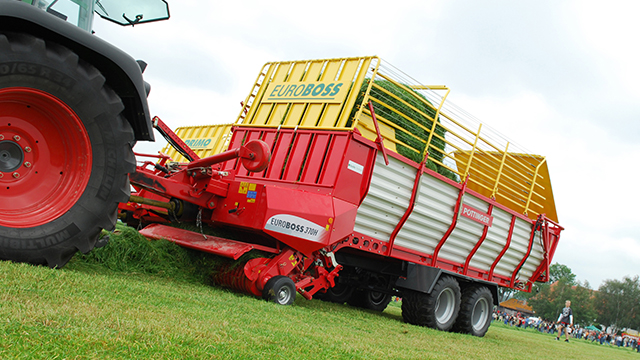 Alois Pöttinger Maschinenfabrik GmbH (Pöttinger) is a leading manufacturer of agricultural machinery and is headquartered in Grieskirchen, Austria. The family-owned business provides tractor-mounted, implement-mounted and trailed implements. They use these implements for use in tillage, drilling and harvesting technologies as well as associated services. Pöttinger is a leader in the market because it has developed a number of groundbreaking inventions. The company's 1,475 employees generated €303 million in revenues in fiscal year 2012/2013.
As you can tell, Pöttinger isn't your regular agricultural company, they have large demands for their growing operations. The machines that Pöttinger designs and manufactures need to fulfill seemingly contradictory requirements. On the one hand, they must be highly precise so they can support frictionless interaction of the numerous moving parts; and on the other hand, they must be rugged enough to stand up to decades of use in outdoor applications. They must be able to provide businesses with the technology that is required to increase productivity while preserving the soil they help exploit.
Product Organization with Software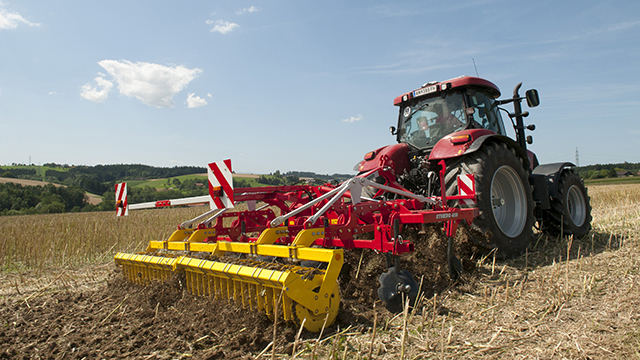 Creating requirement specifications is a centralized task that is taken care of by the product management department. The salesforce gathers highly diverse information from their customers around the world. That information is stored, managed, and shared using Teamcenter software. Pöttinger has been using Teamcenter since 1996.
"We were actually the first Teamcenter customer in Austria," says Gerhard Wagner, who is head of the Pöttinger information technology (IT) operations and infrastructure team and is scheduled to become the company's IT manager in December, 2013. "We considered it essential to avoid making unnecessary system changes during the product creation process."

Gerhard Wagner, Head of IT Operations, Pöttinger
Using PLM for Project Management Integration
Teamcenter was selected for its total PLM approach and the way it addresses the issue of handling product data.
"With Teamcenter, you get all the mechanisms for providing information to those who need it when and where they need it," says Thomas Zwatz, a design engineer administering the computer-aided design (CAD)/computer-aided manufacturing (CAM) systems used in his department. "This bolstered the firm's decision to use the environment that many were already familiar with."

Thomas Zwats, Design Engineer, Pöttinger
Software solutions help secure market response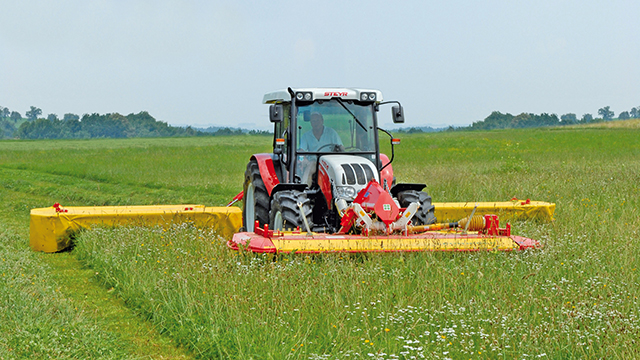 According to management, the result of implementing Teamcenter as the central source for product data and important related information is smarter decision-making. The quick decisions enable faster market access and more business. These are both key ingredients in helping Pöttinger maintain its position as one of the leaders of agricultural production automation on the world market.
The full case study speaks more to how the leading manufacturer of agricultural machinery uses Teamcenter to meet the diverse needs of their customers.
Are you interested in reading up on other Teamcenter customer success stories? Check out Essentra, Mercury Marine, and Konecranes.
This article first appeared on the Siemens Digital Industries Software blog at https://blogs.sw.siemens.com/teamcenter/project-management-challenges-solved-at-pottinger/