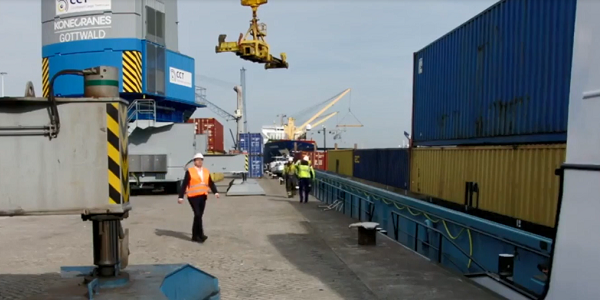 PLM Success Story
Konecranes uses the Teamcenter PLM system to connect people and processes across the business. Konecranes offers a diverse portfolio of mass-produced to custom lift products. Teamcenter product lifecycle management system helps tackle the growing complexity of mechanical, electrical and electronic components.
How to manage product variability?
"We are now implementing Teamcenter Product Configurator. It's closer to the product data and it offers more features compared to other product configurators, which are quite commonly ERP focused or supply focused."

Antti Venäläinen​, Solution Architect, PLM Service
▶ How Konecranes uses Teamcenter and NX
Konecranes uses PLM tools to optimize product development, manufacturing and service.
▶ How Konecranes manages product variability
Konecranes uses Teamcenter Product Configurator and Rulestream for engineer-to-order products. 
Rulestream ETO
Konecranes uses the PLM system to bring together engineers across product development domains and disciplines. It includes mechanical, electrical, industrial design, automation and finite element analysis.
"Usually when we think about Teamcenter or NX we think about the tool. Of course what comes with the tool is the harmonized processes. Implementing a global PLM system to the different units of Konecranes also allows us at the same time to harmonize the way we conduct engineering.

In addition to NX, we have Autodesk Inventor, we have SolidWorks then from the 2D side we have AutoCAD and the data is used throughout the different locations and so we have integrated all the mechanical CAD solutions to Teamcenter …on the electrical CAD side we are focused on Zuken."

Antti Korhonen, Process Owner, Product Master Data
What Rulestream ETO software Konecranes uses?
An Introduction to Engineer-to-Order Process Automation for Industrial Machinery using Rulestream or Create Custom Engineering Applications with Minimal Coding.
BOM Management
Konecranes can communicate and coordinate from engineering to downstream decision-makers like procurement, manufacturing, and service.
What software Konecranes uses to streamline these processes?
A multi-domain bill of material (BOM) management that integrates all the related product information in Teamcenter.
Take a peek at how Konecranes optimizes product development, manufacturing and service:
---
View the entire webinar series at our event page:
This article first appeared on the Siemens Digital Industries Software blog at https://blogs.sw.siemens.com/teamcenter/konecranes-plm-system-optimizes-engineering-manufacturing-and-service/