Cloud-ready? We've been waiting for you!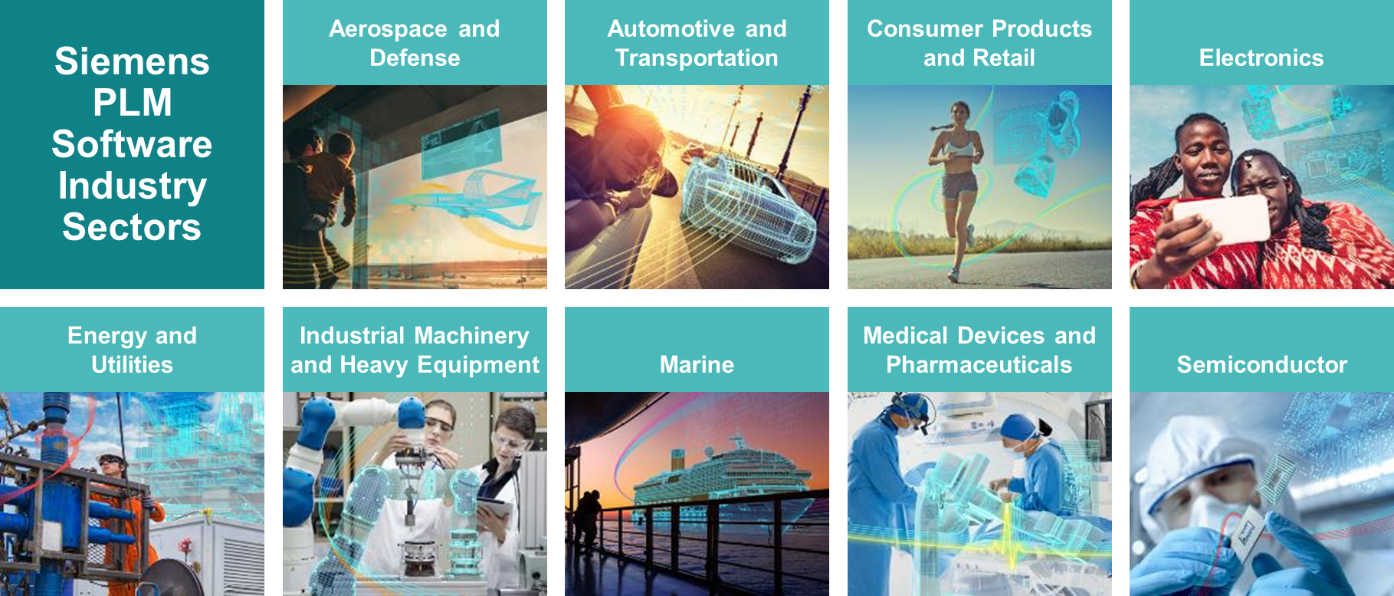 "It's critical for us to be able to deliver Teamcenter on the cloud, and so when our customers are ready for the cloud, we're ready too."
–Joe Bohman, Senior Vice President, Lifecycle Collaboration Services, Siemens PLM Software
Siemens PLM's "Teamcenter on Cloud" offerings are as exciting as they are comprehensive. Keeping in mind the wide spectrum of our customer base and their adoption methods to cloud, we have focused on the critical dimensions that provide flexibility and greater value for everyone.
Cloud Offering Continuum – Flexibility to meet your business needs The fundamental dimensions for "Teamcenter on the Cloud" are:
Reduced cost of ownership
Targeted offerings for faster adoption
Continued best-in-class technology
Simplified user experience
Read on more to learn the details of each one of these dimensions.
Reduced Cost Of Ownership
Starting with the certification of Teamcenter on Amazon Web Services (AWS) and Azure Cloud platforms, we have continuously been adopting various cloud-native services in the interest of not only improving the performance and scalability, but also reducing the overall cost of ownership in managing Teamcenter. Compounding with it is our continued drive in supporting cheaper database alternatives for Teamcenter, alongside optimizing the deployment and administration process with productive tools, and thus further reducing the overall cost of ownership. Additionally, integration with monitoring tools provide greater insight for our customers in tracking the utilization of deployed resources and make cognitive decisions on resource allocation.
Targeted offerings for faster adoption
Unlike our competitors who are focused on one or two offerings that are catered to a subset of the market-segment, we offer cloud solutions that cover the overall spectrum of the market.
First, we offer Teamcenter Rapid Start as a SaaS (Software as a Service) providing low-upfront cost and greater flexibility with subscription model for small and medium sized businesses who are focused on CAD (Computer Aided Design) and product data management for effective collaboration within their organization and with their larger OEM (Original Equipment Manufacturer) partners. The customers could simply subscribe via online store and get started in a quick fashion with Teamcenter Rapid Start.
Second, we also offer a managed services model which serves businesses that are more medium to large size enterprises. The customers who wish to have Siemens take over the hosting and management of their Teamcenter deployment, but also desire the flexibility of customizing Teamcenter to their needs, this model provides precisely that option. Our managed services model presently manages several of our customers' customized installs of Teamcenter and other applications such as Polarion.
Last, our extensive certification process focuses on leading Cloud IaaS (Infrastructure as a Service) – AWS and Azure. This enables our customers to deploy and manage Teamcenter on their own and enjoy the economic benefits of cloud.
Continued Best-in-Class Technology
Teamcenter has traditionally been viewed as the best-in-class in its product architecture and in the value it offers for its customers in various non-functional areas. These areas range from performance to security and scalability. We are planning to continue on that journey towards adoption of a Microservices architecture, and containerization of various components in our deployment stack. This practice will provide customers with reduced cost and excellent flexibility in deploying, scaling, and maintaining Teamcenter.
Simplified User Experience
One of the critical components of any customer's cloud journey is to be provided with a zero-install web-client that provides a wide range of features that combine an intuitive user experience with an engaging user interface. Teamcenter's Active Workspace web-client provides the breadth and depth of PLM features in a simple and modularized fashion. The latest release of Active Workspace not only helps customers to onboard users with minimal training, but it also provides a powerful declarative extensibility framework for the business administrators to configure the system for their business needs with minimal effort.
Overall, Siemens PLM's Teamcenter cloud strategy is comprehensive with customers' business-value being the focal point. With such unparalleled cloud offerings, we will continue to accelerate our mission to make our customers' cloud journey a flexible, cheaper, and overall better experience with Teamcenter on the Cloud. This assertion is validated by the adoption rate of customers across various industry verticals as represented in the image below.
Cloud adoption from customers across major industries
Interested in learning more? Read the Cloud PLM benefits article
About the Author:
Srinivas Kuppa is a Senior Manager with Siemens PLM Software's Product Management organization where he leads the Cloud Platform and Solutions group. He and his team of Product Managers are responsible for driving the exciting Cloud initiatives for software such as Teamcenter and other Lifecycle Collaboration-related Software solutions within Siemens PLM. On the personal side, he is an avid runner and a sports fanatic (Cricket and American Football to name a few).
This article first appeared on the Siemens Digital Industries Software blog at https://blogs.sw.siemens.com/teamcenter/cloud-ready-weve-been-waiting-for-you/