Products
The Digital-First Recreational Vehicle: Siemens Xcelerator Software helps to bring Hymer's first concept car Venture S to life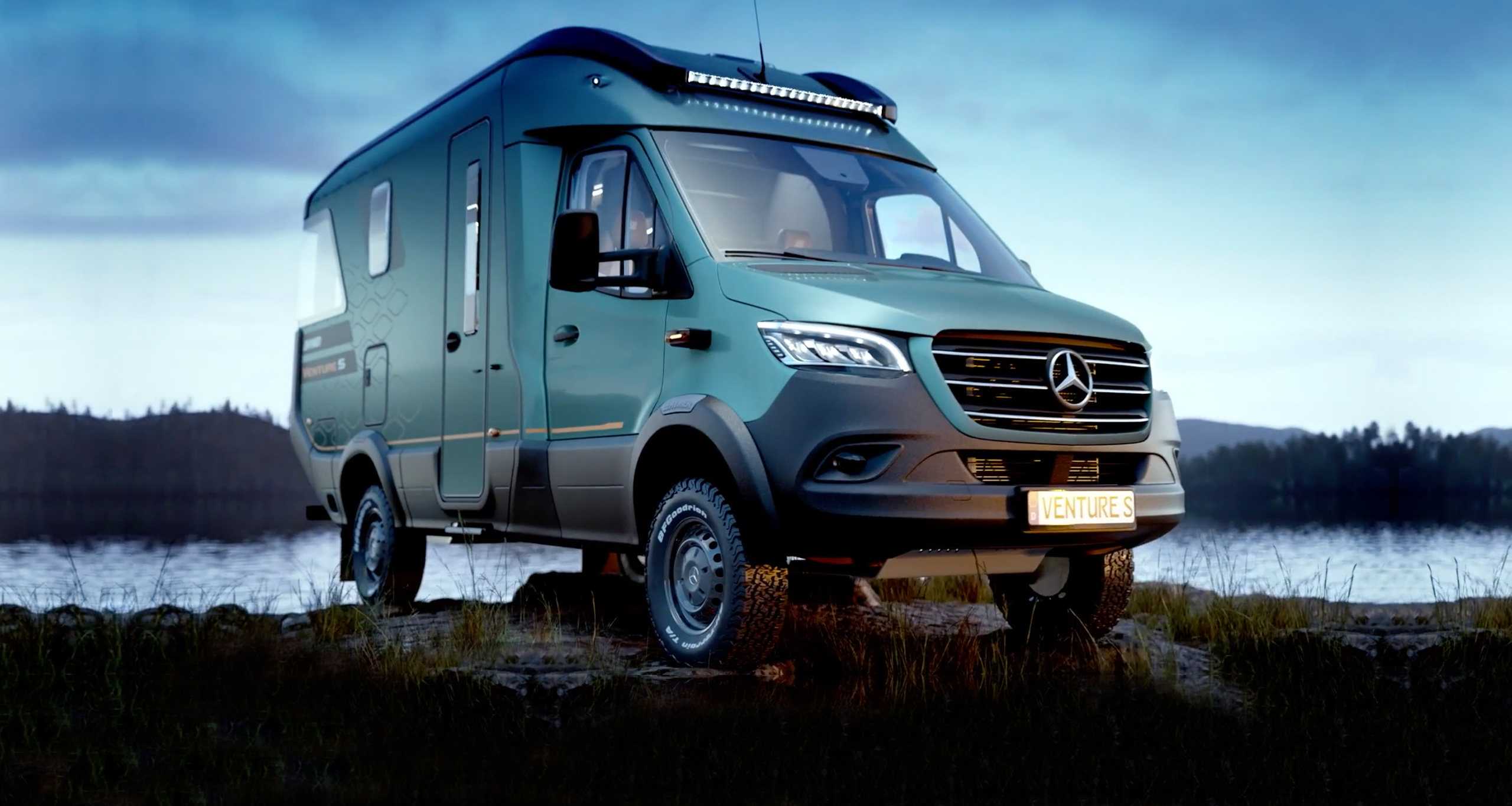 The rising trend of van life, popularly known as #vanlife on social media, has attracted both recreational enthusiasts and those embracing a mobile work lifestyle. Hymer GmbH & Co. KG, a renowned manufacturer of camper vans and motorhomes, has taken a digital-first approach to design and develop its flagship model, the Venture S camper van. Leveraging the comprehensive Siemens Xcelerator software portfolio, including Solid Edge and NX, Hymer has revolutionized the process of creating recreational vehicles. In this article, we will explore how Hymer utilized digital twin technology and advanced software solutions to bring the Venture S to life.
The Digital Transformation of Van Design
The Venture S camper van redefines the van segment with its innovative features. Inside the vehicle, users can enjoy a built-in workstation for remote work and virtual meetings, a spacious rain shower, and clever storage compartments for various belongings. The camper van also boasts a retractable projector and a pull-down screen for entertainment purposes. On the outside, the Venture S showcases a terrace-like back door and temperature-regulating, energy-efficient bodywork that reduces surface temperature. With sustainable materials and solar panels, the Venture S aligns with the growing demand for eco-friendly and flexible mobile homes.
Engineering with a Digital Thread
Hymer engineers adopted a digital thread approach throughout the entire product design process. By utilizing software from Siemens Xcelerator, they created a comprehensive digital twin of the Venture S. Solid Edge, a powerful 3D CAD software, played a crucial role in designing and visualizing the camper van. It provided a supportive user interface and streamlined the design process. Additionally, Solid Edge XpresRoute 3D enabled engineers to efficiently route tubing for gas, water, and wastewater in tight spaces. The integration of finite element modeling (FEM) analyses within Solid Edge ensured the structural integrity of the designs, reducing the need for physical prototypes.
Virtual Prototyping and Simulation
Hymer leveraged Siemens software to build virtual prototypes of the Venture S using virtual reality (VR). By importing the digital twin created with Solid Edge, engineers developed digital mockups of the entire vehicle. VR and augmented reality (AR) technologies allowed them to verify the practicality of design solutions and detect and resolve issues before physical production. Virtual prototyping significantly reduced the number of physical mockups and prototypes required, optimizing time and resources.
Streamlining Documentation and Assembly
Hymer's engineers utilized RapidAuthor for Teamcenter to create comprehensive documentation for the construction process. RapidAuthor's work instruction component generated electronic instructions, benefiting assembly line workers by providing dynamic assembly instructions in 3D models. Hymer's digital twin approach facilitated the creation of marketing materials, training programs, and individual variants of the Venture S without the need for physical prototypes.
The Benefits of Digitalization
Adopting a digital twin as the single source of truth eliminated information silos and improved data management at Hymer. By utilizing Siemens software solutions, the company ensured ubiquitous and associative data, reducing errors associated with data separation. The integration of product and manufacturing information (PMI) further enhanced the efficiency of deriving individual variants, reducing the time required by 65 percent.
Hymer Automotive's Venture S camper van exemplifies the power of digitalization and Siemens Xcelerator software in revolutionizing the design and production processes of recreational vehicles. By embracing a digital-first approach, Hymer created a comprehensive digital twin, enabling virtual prototyping, simulation, and efficient documentation. The seamless integration of software solutions facilitated collaboration, reduced costs, and accelerated time to market. As van life and mobile work trends continue to evolve, Hymer's digital-first recreational vehicle sets a new standard for the industry.
---
If you want to learn more about how Hymer is benefiting from Siemens software and technology, check out the following additional resources:
This article first appeared on the Siemens Digital Industries Software blog at https://blogs.sw.siemens.com/solidedge/the-digital-first-recreational-vehicle-siemens-xcelerator-software-helps-to-bring-hymers-first-concept-car-venture-s-to-life/