Startup Spotlight: Yanu, the world's first AI-powered robot bartender
Meet Yanu, the AI Bartender robot that serves you even after closing hours
After working in hospitality for many years, Alan Adojaan decided the best thing was yet to come: By developing his own AI-based bartender robot, he is now able to host his clients no matter what time they decide to have a drink. And it gets even better, his contactless and unstaffed bar can run independently 24/7 at locations like airports, hotel lobbies and casinos.
Developed in Estonia, this concept reduces the long waiting line to get a drink and eliminates the chance of a human bartender getting the drink order wrong. The communicative human-like AI chatbot elevates the quality of the experience to an entirely new level.  Powered by the user app, in combination with an intuitive easy mobile payment system and One-Touch ordering, this will provide a smooth enjoyable experience.
Read this blog post and find out how Alan Adojaan and his team used Solid Edge from Siemens to develop this very special bartender.
How a crazy idea took shape
Back in 2016, Adojaan noticed that especially during the weekends his bar ended up in a complete chaos because a lot of customers were in line, waiting for their drink. Some of them left before ordering which cost the bar income and new clients. On the other hand, during the week the staff had little to do, so problems like high staffing and fixed costs appeared. "That was the moment when I started thinking that there must be another solution for this", said Alan Adojaan. "I saw that most bars in my neighborhood were facing the same challenges, I assumed that there would possibly be a market for such a solution."
First, he envisioned that a machine, like those running sushi restaurants, could help serve more drinks to customers. To turn this idea into reality, he consulted the local university of Tallinn, but they told him that the project would not be feasible, and human operators would still be required to run the conveyor belt. But this rejection didn't discourage Adojaan, on the contrary, it only made him try harder and think through the whole idea again.
Realizing an innovation with little support
Adojaan managed to find a couple of skilled designers with previous experiences developing futuristic high-tech interiors and hired them. Within four years, Adojaan and his team of designers and engineers developed the first prototype of an autonomous bar. When presenting their first model to the public, they received overwhelmingly positive feedback from the local press and the testing clients. During that first test, the robot served 46 drinks in 5 hours. Although not everything ran smoothly that time, the interest of the public proved to Alan Adojaan that he was right on track.
Turning such an ambitious idea into reality, especially when "no one took me seriously at first," Adojaan says, required the latest in robotics design technology and computer-aided design (CAD) software. For these reasons, Adojaan and his team designed and developed Yanu using Solid Edge®, entering the Siemens' ecosystem as a member of the Startup Program in 2019.

Unlike other robotic bartenders on the market, Adojaan's solution is compact and mobile, able to be collapsed into a 20-foot shipping container for transport. The Yanu robot can also communicate with patrons and is fully autonomous; other bartending bots are non-communicative, only semi-autonomous and can require weeks to set up. In addition to its plug-and-play nature, Yanu is cloud-based, easy to operate, and comes with apps for administration, monitoring, and drink ordering. The latest version can now prepare and serve up to 100 drinks per hour and refill 1,200 glasses.
Bringing two worlds together by implementing Solid Edge
By using Solid Edge and its sophisticated suite of software tools that address all aspects of the product design and development process, including mechanical and electrical design, simulation, data management, many benefits for YANU were unlocked. Whereas designing complex intelligent robotic systems can slow the product development process, Solid Edge enabled the Yanu team to get its revolutionary bartending bot to market quickly — while overcoming many of the typical pitfalls that can affect the design process for new products. "Especially bridging the gap between the designers that worked on Yanu's outward appearance and the engineers that worked on the robot's internal mechanics wasn't always easy", reports Adojaan, "The designers wanted things to look good while the engineers were focused on functionality. Solid Edge enabled us to overcome these issues, as it reconciles both within its immersive design environment."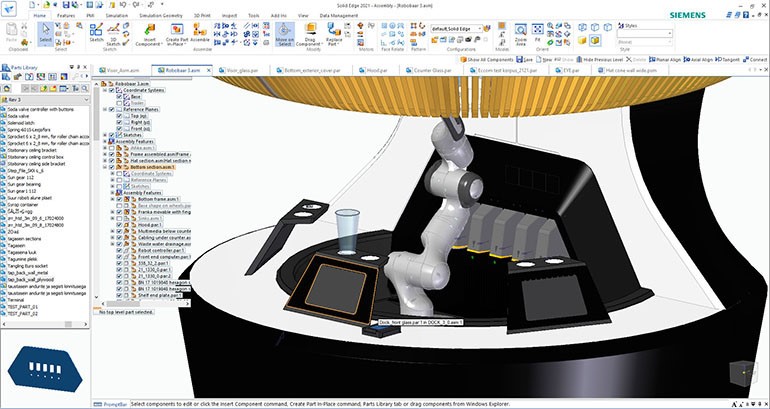 Solid Edge also provided the Yanu team with a single platform for all its product development data, eliminating many of the inconsistencies that inevitably result when different people in different cities are working on various aspects of the same robotic design. "At one point, Yanu's interior mechanical parts were being designed in Solid Edge, while its exterior bells and whistles — many of which are handmade — were being built in other programs," Adojaan says. "By the time we assembled our first prototype, we realized some things didn't match. Last year, we decided to bring everything into Solid Edge, and it's made a world of difference in terms of creating a single, frictionless workflow."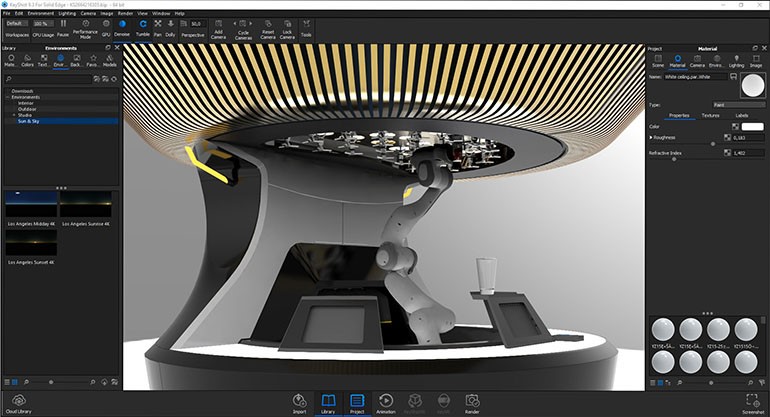 "Solid Edge has a great holistic approach that keeps design and details together. It makes our work much easier when designing products by keeping details and drawings organized, therefore making editing easy", says Yanu industrial designer Ken Ruut. "I like that drawing updates automatically during editing. It's good that while going into details, the big picture is also comprehensible."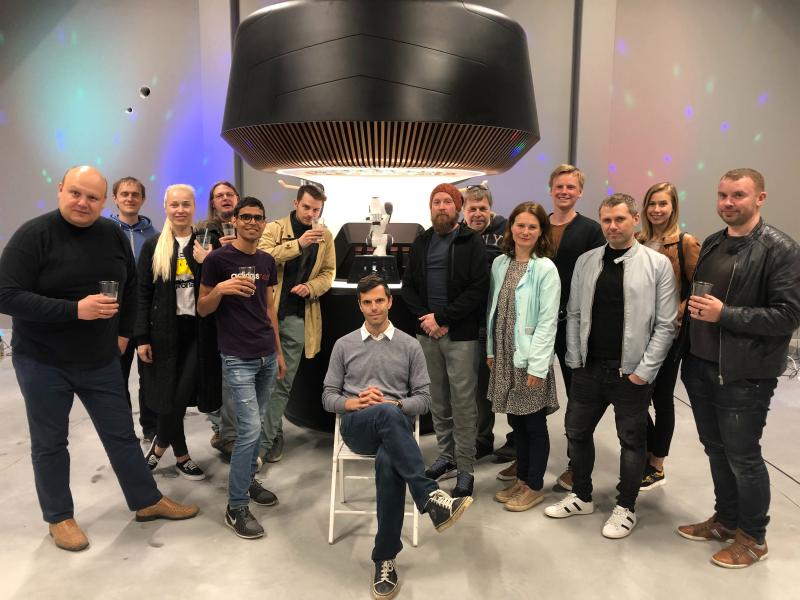 Already thinking about getting a Yanu bartender?
A robot bartender not only improves customer experience, but it also significantly reduces the salary expenses for businesses and eliminates common problems that bars encounter with personnel, such as staffing shortages during holiday seasons. While an automated bartender may come with some short-term expenses to get up and running, it provides tremendous business advantages in the long-term and solves an emerging need for contactless food and beverage service.
"It only takes eight (8) hours to set it up while other similar simpler options can take up to 2 weeks," explains Alan Adojaan. "Other robots can also shake up and mix your beverages but have limited options when ordering your drinks."
One of Yanu's USPs is probably also the integrated AI based chatbot. It processes your payments, remembers your favorite drinks, can show you your billing history, and even recognizes you by your face or voice. It can make soft drinks, juices, and cocktails. As an owner of such a robot, you would get automatically notified if maintenance is needed, when bottles need to be refilled, if the bar needs to be cleaned or with any other issue.
What's next?
YANU was recently introduced to the world at the Estonian Pavilion at Expo 2020 Dubai. "The concept of a bar has completely changed throughout the pandemic, as well as the concept of nightclubs and public events", Adojaan explains. While humans are needed to maintain and stock automated bars, mechanized mixologists succeed in cutting out the customer-bartender interface.
Also, in terms of serial production and new products, Yanu has ambitious plans as the team around Alan Adojaan wants to launch three more prototypes and start industrial production this year. So, you shouldn't be surprised when seeing one of these bartender robots at a bar, a hotel, or an airport near you very soon.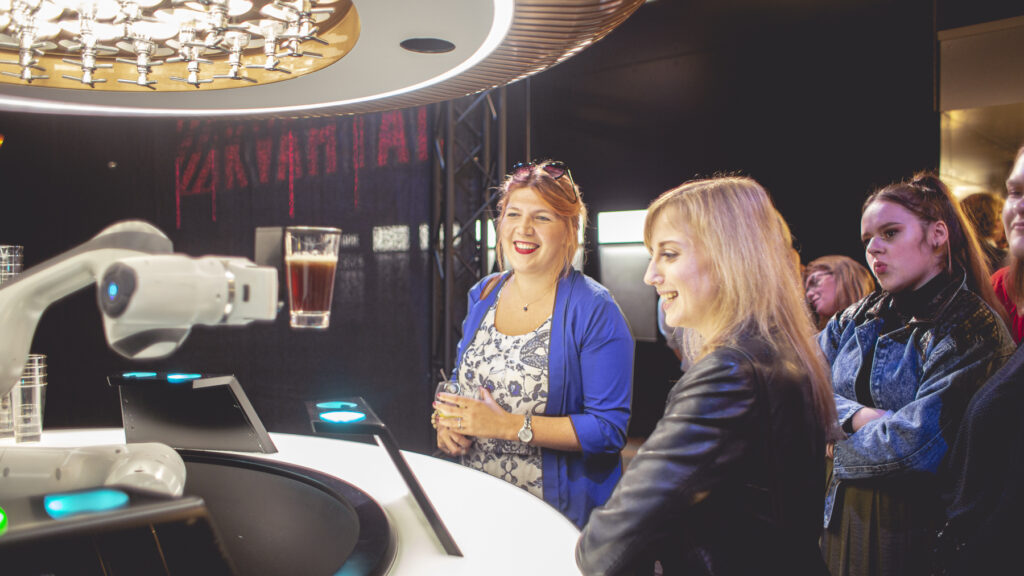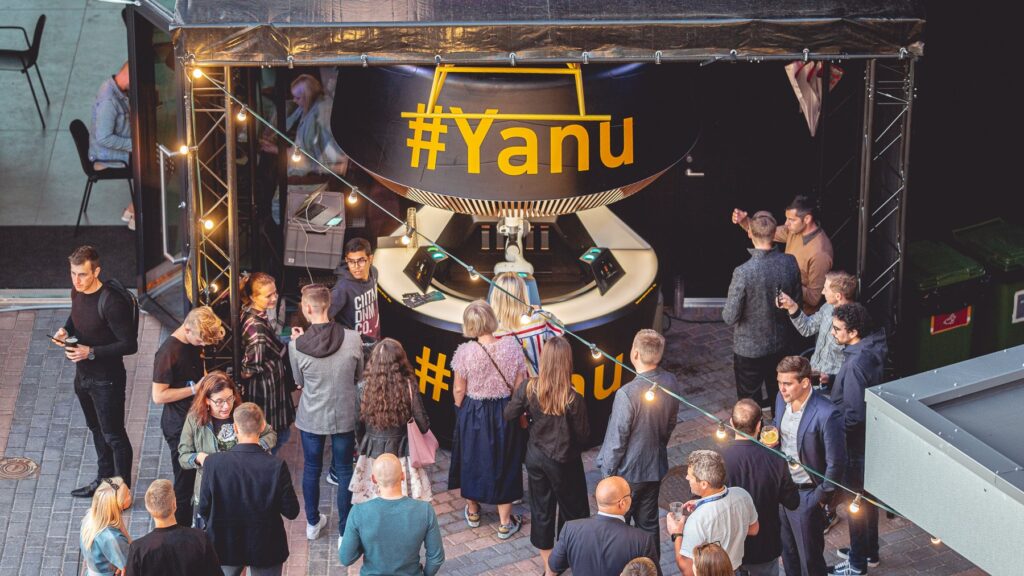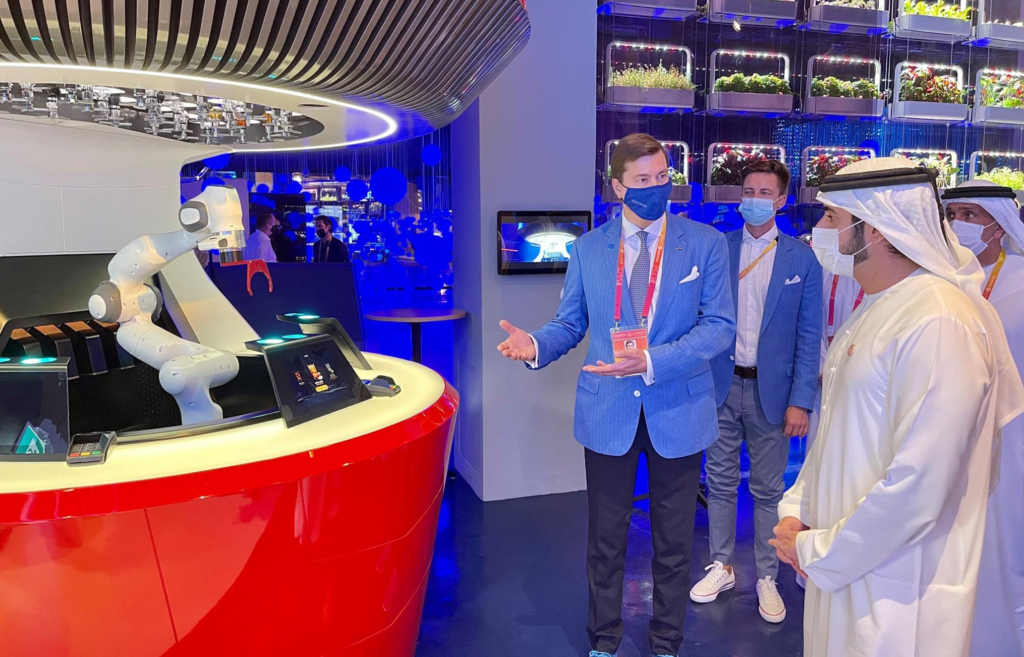 ---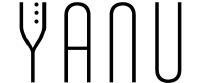 Yanu is a startup company based in Estonia with more than 30 employees, and a member of the Solid Edge for Startups program. Yanu is the name of their fully autonomous AI- and robot-powered bartending unit that serves drinks, handles payments, and identifies and communicates with customers.
This article first appeared on the Siemens Digital Industries Software blog at https://blogs.sw.siemens.com/solidedge/startup-spotlight-yanu-the-worlds-first-ai-powered-robot-bartender/