Solid Edge User Meet Review – Vadodara, India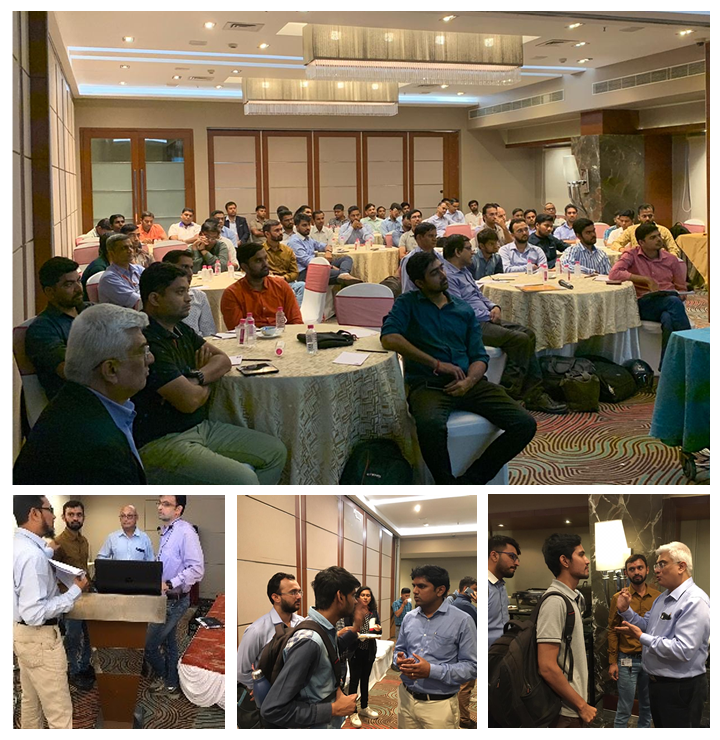 Recently, I had the opportunity to attend a Solid Edge User Meet, an event organized on November 29, 2019, from 2:00-5:00 PM by the Solid Edge User Community (SITECH PLM) at the Royal Orchid Hotel in Vadodara, India.
I came to know that up till now, Solid Edge User Meets in India were only hosted in Pune, making this the first user meet organized outside of Pune. Solid Edge professionals from a wide spectrum of industries were present, including design, plastic machine manufacturing, textiles, special purpose machines, power transformer manufacturing, component manufacturing (valves, etc.), safety equipment manufacturing, and many others. In total, 52 Solid Edge users from 33 companies attended the meet to discuss various challenges and share knowledge related to Solid Edge.
Solid Edge User Meets are an excellent platform to learn and share knowledge of Solid Edge between users, such as use cases, workflows, automation, and product usage.
The user meet began with an exciting technical quiz, and it was a very fun and enthusiastic start to the event. Followed by the quiz, we participated in a vibrant discussion about our experiences and issues we're currently facing while working with Solid Edge.
Highlights & Key Takeaways
Increased awareness of easier methods and options in Solid Edge
Lots of enthusiasm among users to discuss technical issues
Representatives from Solid Edge Development also present
Great platform to know about Solid Edge capabilities and to resolve issues that users might be facing
Queries were resolved by other users attending the meet and Solid Edge Development team
Solid Edge users' voices are directly heard by Solid Edge Development
Strong support from channel partner SITECH PLM to resolve issues
Users build confidence by knowing that Siemens Experts are listening
At Solid Edge User Meets, you quickly realize that other Solid Edge users have found solutions for common design challenges that you're facing. It's a very rewarding and beneficial experience.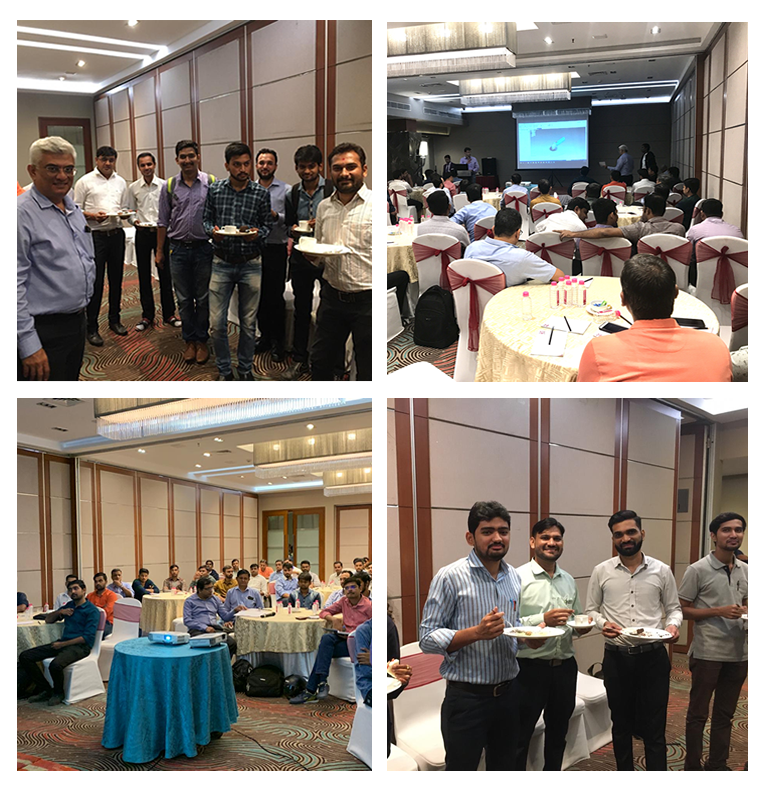 The user meet concluded with delicious snacks and a quality networking session between the users. We're all thankful to SITECH PLM for taking the lead in organizing this meet. I personally encourage all Solid Edge users to attend future user meets in your local community to know more about how to use Solid Edge effectively and efficiently.
"It's all about getting better, together."
Here are some additional ways to stay connected with all things Solid Edge:
This article first appeared on the Siemens Digital Industries Software blog at https://blogs.sw.siemens.com/solidedge/solid-edge-user-meet-review-vadodara-india/