Products
Press and Drag Commands in Solid Edge – Part 2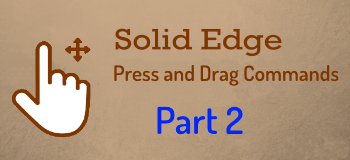 Press-and-Drag is different from click and drag in that the mouse button is kept pressed for the entire duration of the command. Since press and drag operations are not obvious hence they remain unexplored.
The previous part shared 5 uses of the press-and-drag operations in Solid Edge.
This article shows 5 more techniques.
6. Create drawing views faster by dragging and dropping models from the Library pane of Solid Edge or also from the Window Explorer.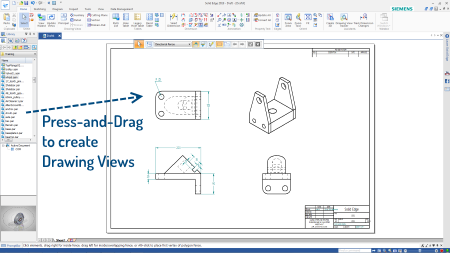 Change the setting under Solid Edge Options – Annotation tab to also Retrieve Dimensions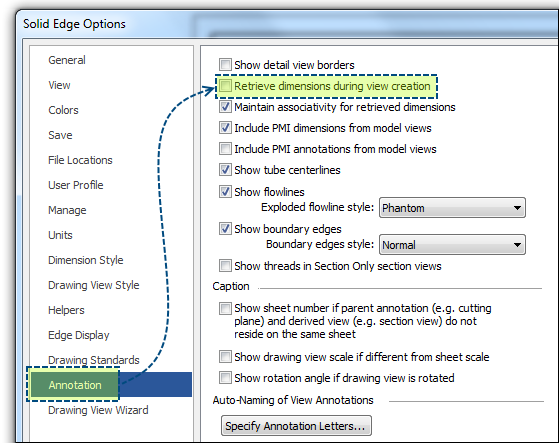 Another important setting is to run the Drawing View Wizard instead when models are dragged onto the drawing sheet.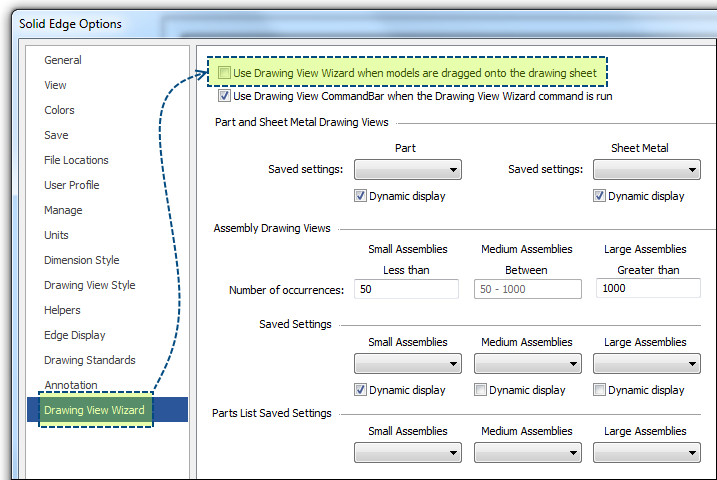 7. Another superb and useful feature of Solid Edge that is exclusively Drag-and-Drop is the Quicksheet Template that creates a template with the desired layout of empty drawing views over which you can drop models to create the actual drawing views of the dropped model.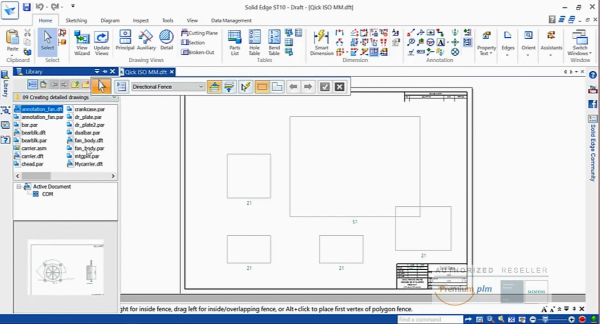 This drawing view creation is done in two steps – creating and populating. Here's a 4-minute video that shows the steps.
8. Some minor but quickly usable press-and-drag operations in the various dialog boxes in Solid Edge are
Press and drag to Column Width in the Property Manager which you can access from the Solid Edge Application menu: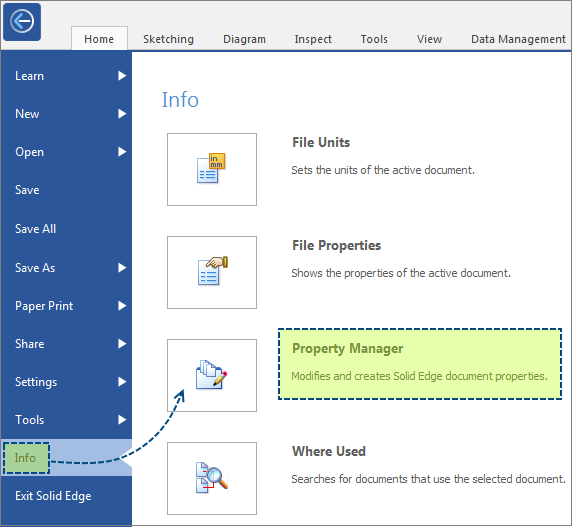 Hover the mouse cursor between the column headers to get a double-headed arrow then press-and-drag to adjust the column width.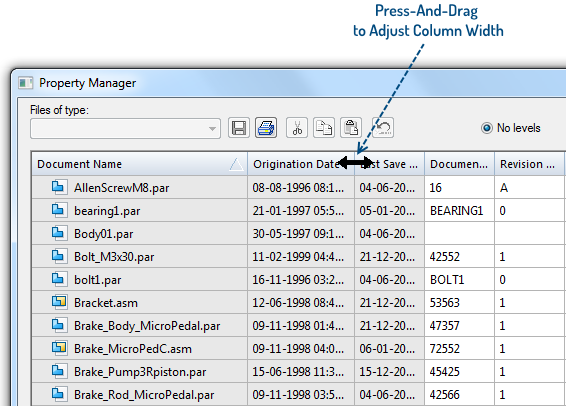 This is applicable to many other dialog boxes in Solid Edge, for example, the Parts List Columns tab.
Also, you can change the Column Order, for example, the Variable Table or again the Property Manager dialog shown above.
Solid Edge shows a multi-color preview of the column being dragged and the column that will be replaced.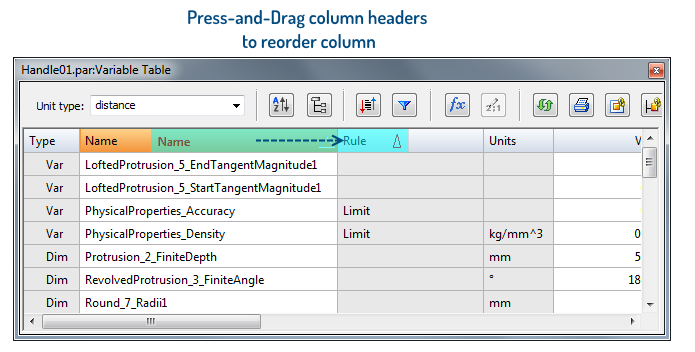 9. Another hidden press-and-drag operation is when you click a Parts List to enter the quick edit mode handle or grips appear.
Press and drag the handles to adjust the column width visually.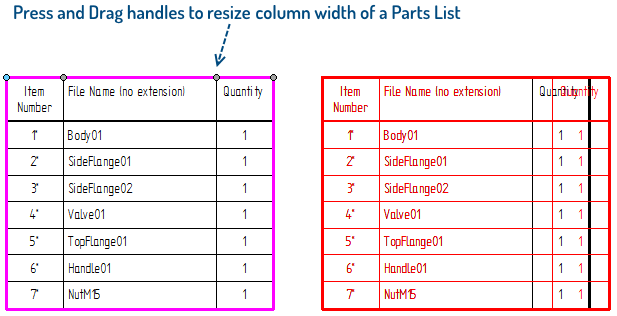 10. Finally a very useful press-and -drag operation in the Solid Edge UI is the docking stickers:
Press-and-Drag the side panel or Edgebar tabs to tear them off or dock to other sides of the Solid Edge main window.
This video shows the steps:
The next part of this article shows 5 more uses of Press-and-Drag operation in Solid Edge.
This article first appeared on the Siemens Digital Industries Software blog at https://blogs.sw.siemens.com/solidedge/press-and-drag-commands-in-solid-edge-part-2/