Notes from the field: Solid Edge Pune User Meet May 2019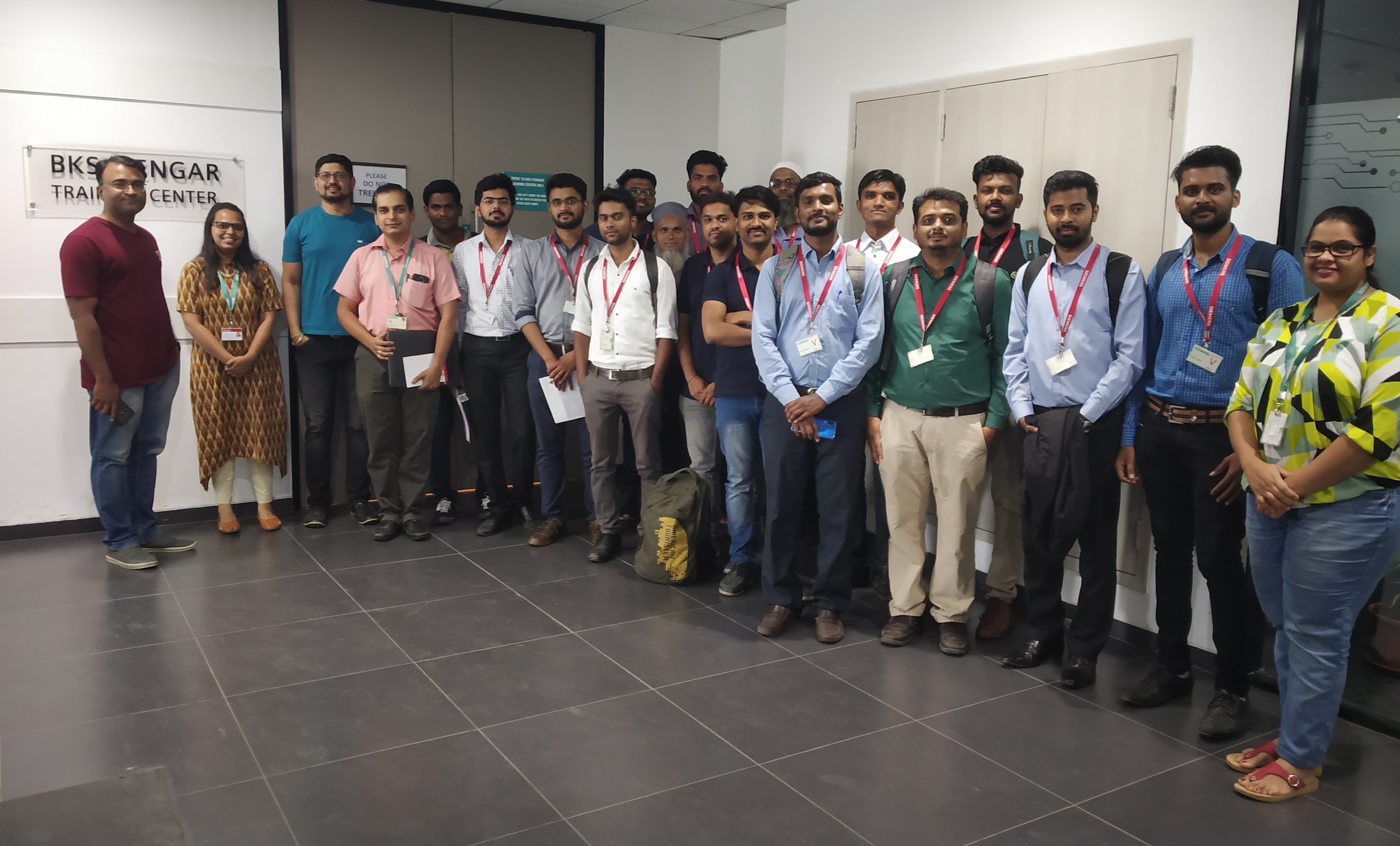 Welcome to Solid Edge User Meet Blog!
Having wrapped up yet another successful Solid Edge User Meet, this time with 13 active Solid Edge users from 7 different companies gathered under one roof.
KAM-AVIDA
ROSS BOILERS
SAJ TEST PLANT PVT LTD
EUROSTEEL OFFICE FURNITURE SYSTEMS PVT LTD
JFE ENGINEERING INDIA PVT LTD
READYMIX CONSTRUCTION MACHINERY PVT LTD
SAKA ENGINEERING SYSTEMS PVT LTD
Read about our previous user meet and insights gained during that session.
As a Solid Edge user from a diversified industrial experience, the first thought crossed my mind was, "how is the Solid Edge User meet going to benefit us?" Over many years, we all have experienced that Solid Edge is a great software that helped reduce our lead time, has great productivity, and lots of other powerful features and benefits. At the Solid Edge User Meet, we could gather and share more knowledge in the discussion room (rather than a seminar). At the user meet, we had experts explaining why we should be using Solid Edge, and sharing those key enhancements in the software relevant to our own work. The Solid Edge User Meet is an open forum discussion where we all share our interesting stories, how Solid Edge helped us accelerate our business and accommodate for more variation in the products that we manufacture, all with better assembly design!
At this past user meet, we began with an exciting quiz, and it was a very fun and enthusiastic start to the event. Followed by the quiz, we had a very good discussions on our experiences and issues we are currently facing while working with Solid Edge. Most of the queries were addressed instantly and few were noted by the Siemens Gold Partner and Solid Edge teams present to be addressed later, after investigating the use case and user data.
As we all were coming from different areas of industrial expertise, we shared our diverse experiences, knowledge, tips and tricks in the following disciplines:
Solid Edge Drafting
Sheet metal
Step file translation
Pattern
Frame component
Graphics cards
Part and assembly modelling
Followed with our discussion, the Solid Edge team demonstrated the software's unique Reverse Engineering capabilities. The user meet concluded at 5 p.m. with fantastic snacks and a good networking session at a canteen.
Overall, it was quality time spent on a meaningful Friday evening. It was an interesting opportunity to share our Solid Edge knowledge. Thanks to all who participated, and I highly recommend to others to also participate in such user meets for the same great learning and knowledge-sharing.
For more glimpses of the Solid Edge User Meet 2019, check out our album on Facebook.
This article first appeared on the Siemens Digital Industries Software blog at https://blogs.sw.siemens.com/solidedge/notes-from-the-field-solid-edge-pune-user-meet-may-2019/