Products
New in Solid Edge 2024: Large Assembly Performance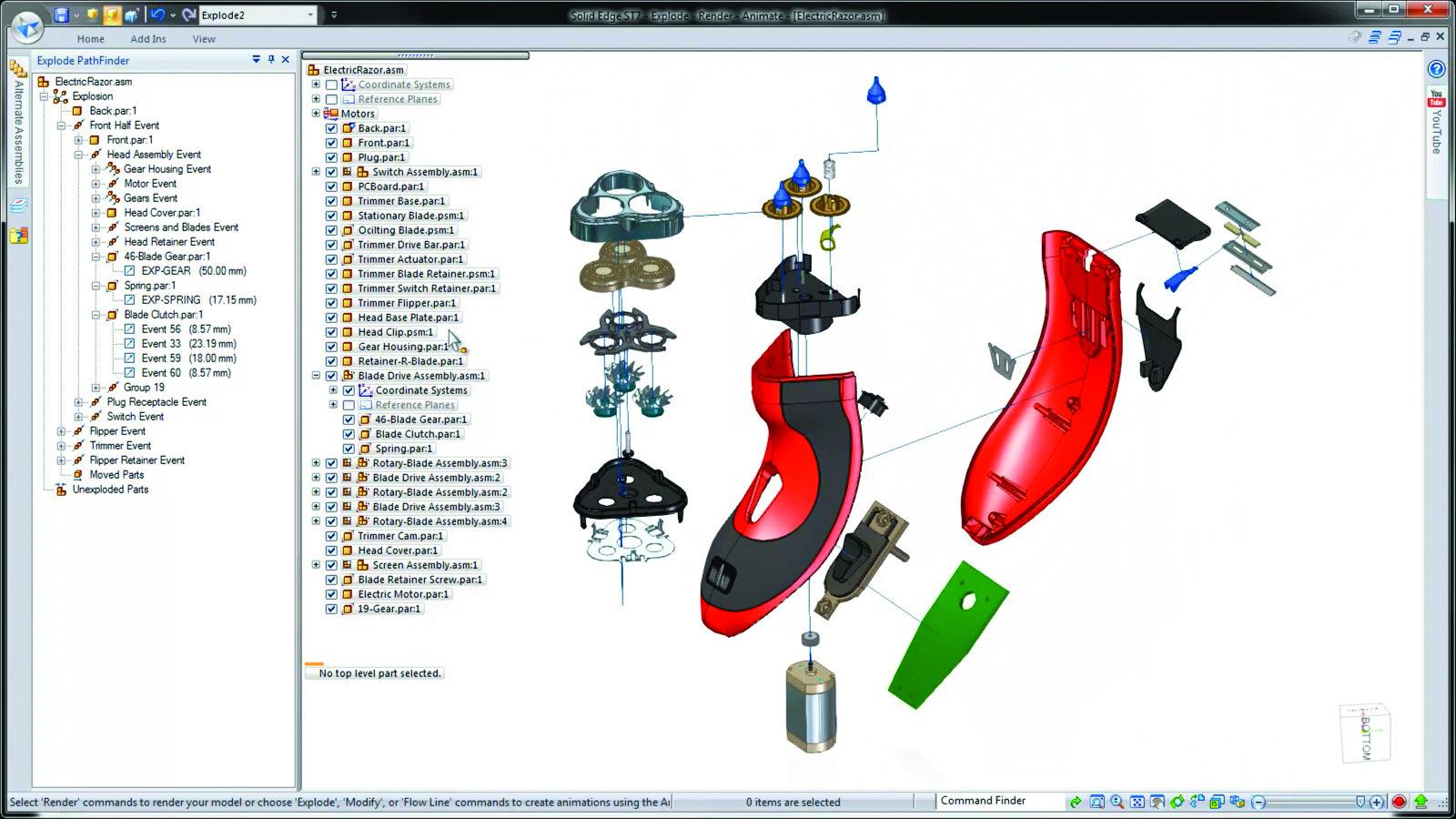 Instantly visualize, pan, zoom and rotate your largest assemblies — up to 9x faster
This year, we're taking a deep dive into everything that's new in the Solid Edge 2024 release in a series of blog posts focused on the most noteworthy new features and enhancements. In this post, we'll cover the Large Assembly and Visualization Performance Enhancements in Solid Edge 2024.
Visualization enhancements create an uncompromised, immersive digital experience. Better model view performance allows you to view and manipulate the largest assemblies without lags, stutters, or buffering. New Immersive View Styles put your models in a real-world environment that automatically updates with model movement for more realism.
With larger and larger assemblies, you wait longer and longer for assemblies to load, rotate and zoom, everything gets slower with size. But Solid Edge 2024 makes it much faster, and that's going to have a huge impact for our designers, potentially increasing productivity by as much as 30 percent.
John Matthews, Hatch
Improved model view performance
With enhancements in Solid Edge 2024, users can view and manipulate even the largest designs instantly without lag, stuttering or buffering. Design view manipulation is automatically optimized, allowing users to run the most demanding assemblies at lightning speeds without the need to adjust settings to hide features, parts, or assemblies.
Performance is increased for all parts and assemblies, with greater impact being exhibited for larger assemblies. Dynamic viewing is up to 3x faster on single parts, and up to 9x faster for large assemblies. The new display architecture improves the user experience, as the model view improvements allow models to be displayed more smoothly.
Productivity is increased without the need to wait for assemblies and designs to rotate, pan, zoom, etc. Significantly improves a design engineers' quality of life when working with assemblies of all sizes. Time saved not waiting for the software to respond accelerates the design process and reduces frustration.
Immersive view styles
Visualize designs with a real-world background that pans and rotates with your model to create a more immersive user experience, with new Immersive View Styles in Solid Edge 2024. As a design is manipulated, graphic effects such as reflections, shadows and lighting are also updated. This creates a more realistic, life-like representation of the model's environment.
Previously, backgrounds were static and did not update when the view was manipulated. The new "Immersive Environment" option in the Modify View Styles dialogue replaces the former "single image" background option. Available in both Panoramic Image and Reflection box types.
All of these new features and enhancements in Solid Edge 2024, along with many more, were announced during our live premiere on October 11.
To learn more about what's new in the Solid Edge 2024 release, click here
Join the conversation
There are a lot of ways to hear what others are saying about the upcoming release and to connect with other Solid Edge enthusiasts online.
Here are a few ways to join the conversation right now:
This article first appeared on the Siemens Digital Industries Software blog at https://blogs.sw.siemens.com/solidedge/new-in-solid-edge-2024-large-assembly-performance/