Products
Case study: Thermal analysis for heat sealing equipment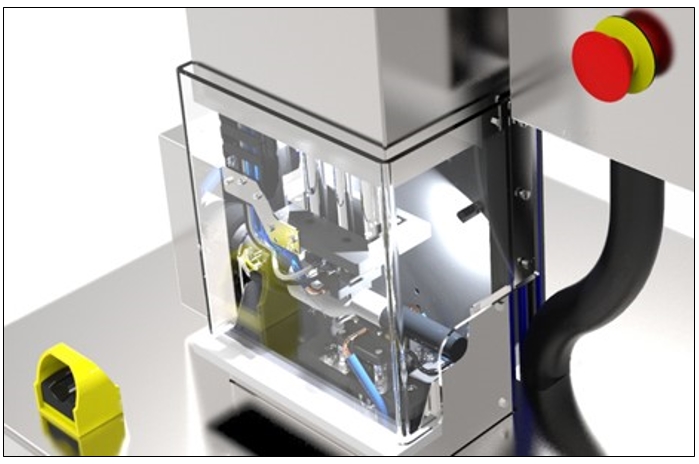 Thermal analysis of a heat sealing element
Working with our customer Trlby innovative we just published a case study that focuses on their use of FloEFD for Solid Edge for thermal analysis of heat sealing equipment. Trlby are based in Connecticut USA and are experts in heat sealing of thermoplastics for their customers in the medical, pharmaceutical, food and consumer goods industry sectors.
According to Bob Mileti, President and Founder of Trlby Innovative LLC, a key for their success is being able to communicate to potential customers the stregth of a proposed design solution in an initial presentation. Specifically, the design of the heat sealing element is critical to the performance of their equipment. "The thermal simulation software FloEFD helps us to understand how that element is going to behave when we fire it up with a certain amount of electricity, voltage and amperage to ensure there are no hot spots and that it performs as intended".
Trlby Innovative designs and manufactures heat sealing equipment for the medical, pharmaceutical, food and consumer products industry sectorsUsing FloEFD, Trlby are able to optimize the design of the heat sealing element and present this design to potential customers. As Bob states "I love it when I'm giving a presentation to a customer and their team includes a handful of engineers and financial people, maybe even the president of the company, and it's the financial people who are most excited because they've understood the proof of concept; being able to see the heat transfer in a visual simulation really resonates with them."
You can read the full case study "Frontloading CFD is a win for business" at Digital Engineering.
This article first appeared on the Siemens Digital Industries Software blog at https://blogs.sw.siemens.com/solidedge/case-study-thermal-analysis-for-heat-sealing-equipment/