ZONA Technology Inc. joins Siemens to support climate-neutral and supersonic aviation
Simcenter: ready for the next generation of high-speed and sustainable aircraft
Earlier today, Siemens Digital Industries Software agreed to acquire ZONA Technology Inc., a market and technology leader for subsonic, trans-sonic, supersonic and hypersonic aeroelastic simulation. Next to the simulation software used by all major commercial and military aircraft programs, ZONA Technology Inc. has years of key engineering expertise needed to provide early insight into flutter behavior of aircraft. Their portfolio completes Simcenter solutions for flight physics and aircraft structures and enables users to implement the next level of digitalization of aircraft structural development, optimization and verification.
Who is ZONA Technology Inc.?
ZONA Technology develops software to simulate the aeroelastic behavior of aircraft in all flight regimes. They have served this market since 1988 and are recognized as the leading experts in aeroelastic simulation technology and services.
The company's business focuses on aeroelasticity, aeroservoelasticiy, aerothermoelasticity, structure optimization, Multidisciplinary Design and Optimization (MDAO), and flight loads.
ZAERO is ZONA Technology Inc.'s flagship commercial software and integrates all essential disciplines required for advanced aeroelastic and aeroservoelastic design and analysis. It is used by commercial and military aircraft manufacturers across the globe to leverage simulation to shorten the rigorous certification processes. Certification is required for all new aircraft and design or payload changes to existing aircraft.
ZAERO can simulate steady and unsteady aerodynamic domains to generate loads, critical flutter speeds, and linear and nonlinear responses, for a complete range of maneuvers that cover an aircraft's flight envelope.
ZONA Technology Inc. is also well-known for advancing the state-of-the-art in aeroelastic simulation through robust research and development programs. Those efforts have led to the development of high-fidelity simulation methods that give efficient and high-accuracy results. Recent efforts have focused on developing practical and efficient methods to exploit CFD simulation to further increase model accuracy and reduce flight testing.
Why do ZONA Technology Inc. and Siemens join forces?
The aircraft industry is undergoing a lot of transformations as we speak. Never in my career have I seen so many new initiatives on new aircraft programs. There are so many new ideas on how to make climate-neutral aircraft, new initiatives to fly supersonically, and even hypersonically.
A lot of the initiatives are focused on how to make sure the commercial aviation industry can grow in a sustainable way. Indeed, even if the passenger transport growth, as foreseen before the COVID crisis, was slowed down, it is expected that the number of passengers transported per year will double, even triple in the next decades. If this doesn't happen in a climate-neutral way, the industry will face further growth challenges. For 8 years now, major initiatives have been looking into disruptive technologies that can help make climate-neutral aviation a reality. Indeed, we are immensely proud, as Siemens, that Siemens eAircraft (now Rolls-Royce Electrical) helped develop the ground-breaking technology in proving electrical propulsion systems are a viable solution to propel aircraft. These initiatives drove inspiration to explore drastically new aircraft architectures and configurations, utilizing the advantages of (hybrid-)electrical propulsion. Yes, even completely new business models are being developed as we speak.
Consequently, the industry is also looking into new energy vectors. Synthetic aircraft fuels and hydrogen will find more applications in climate-neutral flight. For example, hydrogen can be used as a fuel in a traditional jet engine, or hydrogen energy can be converted in fuel cells to drive electrical motors.
Additionally, and unfortunately, the geopolitical situation has evolved such that significant investments are going into the development of new military capabilities. Sixth-generation fighter programs, "loyal" and pilotless wingman, drones of all sizes serving plenty of missions. This activity feeds into the development of aircraft covering both subsonic and supersonic flight regimes.
Supersonic flight is also on the verge of a rebirth in commercial aircraft, whether flying in the atmosphere, or happening through a sub-orbital jump from point A to B.
The engineering processes available today, and used on operational aircraft today, are not capable of addressing the challenges of these new propulsion systems, new energy vectors or new aircraft configurations.
This is an opportunity. New digitalization platforms allow the implementation of new aircraft development processes in a deep digital way. And Siemens Xcelerator provides these capabilities to transform and deliver these processes.
One key element in the development of the aircraft is the development of its aerodynamic shape, connected to the structure that keeps the shape while carrying the loads of passengers and environmental conditions it encounters.
Today, the aircraft structure is defined through a careful, tedious and iterative process shared by the Flight Physics and the Structures departments. Indeed, the Flight Physics department, which typically analyzes the behavior of the aircraft at the integrated level, iterates several times with the structures department through the internal loads database. Based on this database, the structures department gives guidelines to the designers to make the structures as light and durable as possible.
This iterative process is tedious and often disjointed. The flight physics needs to take into account weight and balance, aero-loads, aeroelastic behavior, ground loads, gust and turbulence loads, engine blade-off and windmilling loads. Thousands of load cases need to be summarized in critical load cases to feed the structural design and analysis colleagues. Although Flight Physics does it best, they are always confronted with the fact that "loads come late" and "loads don't converge throughout the program".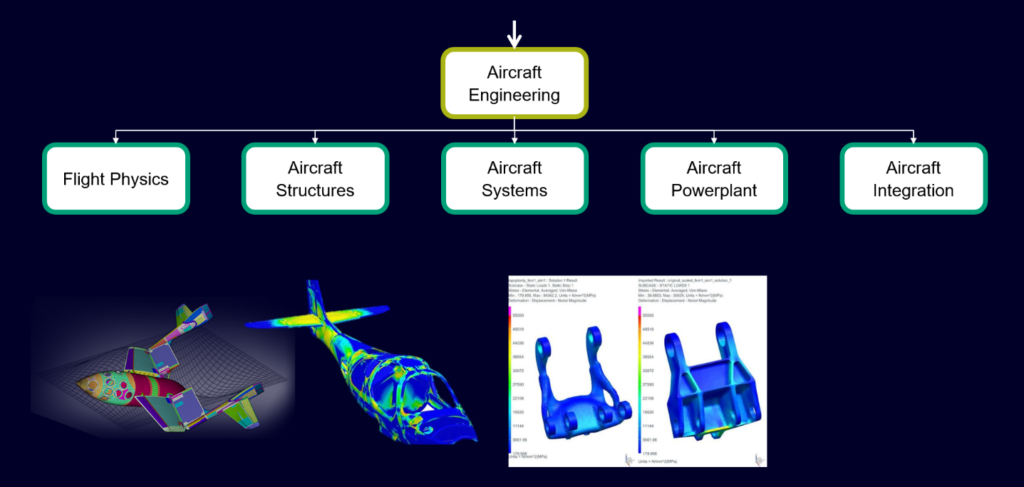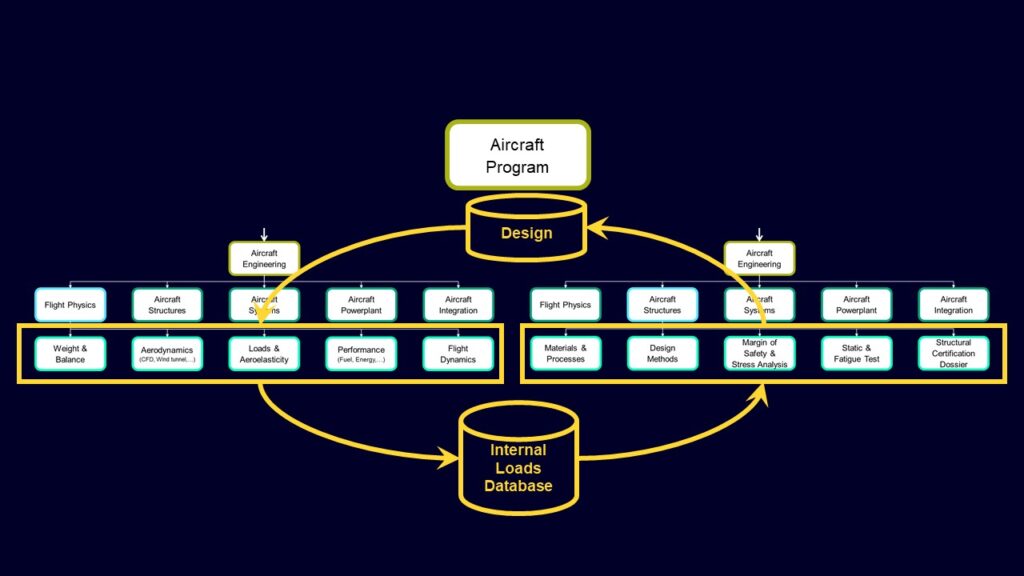 A key flight physics performance is the static and dynamic aeroelastic behavior, including the feared flutter. All new military aircraft, but also new commercial aircraft configurations where high aspect ratio (sometimes braced) wings are considered to fly more efficiently are prone to flutter. Also, when looking at some urban air mobility (UAM) configurations with large rotating propulsion systems at the end of a cantilevered wing will prove to suffer unexpected aerodynamic – structural dynamic interactions.
Therefore, ZONA's technology is extremely important for streamlining the process and allowing a digital transformation of the aircraft definition. By onboarding ZONA's technology, software, and expertise, Siemens will be able to include the critical aeroelastic performance into its Xcelerator portfolio, allowing customers to digitally coagulate these engineering tasks, while making sure that the deep technical domain of aeroelastic engineering is guaranteed.
This technology will not only serve the Product Design and Engineering Digital Thread that allows a more agile development process, it will also provide the engineering data into the Verification Management Digital Thread. Combined with the structural simulation capabilities, and the structural dynamics ground vibration and flutter testing, ZONA's technology provides essential elements to prove compliance with respect to flutter requirements.
This article first appeared on the Siemens Digital Industries Software blog at https://blogs.sw.siemens.com/simcenter/zona-acquisition-climate-neutral-supersonic-aviation-2/