Spend 2 days with us for designing more modern products!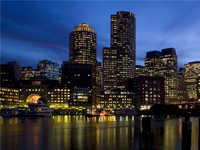 Participate to the upcoming Quadfecta seminar series in the Boston area and have a unique chance to attend four great engineering seminars the 22nd and 23rd of March!
They cover the most challenging aspects of modern product design: durability and fatigue, resonant behavior, hydraulic/pneumatic performance, composite materials and nonlinear analysis. Feel free to assist as many sessions as you want. The seminars also include a tour of the "Modal Analysis and Controls Laboratory" at the University of Massachusetts Lowell.
March 22nd: Durability and fatigue View agenda
Learn about engineer fatigue tolerant parts, gain insight into your loading environment, accelerate your durability validation, and see new approaches for spot, weld fatigue and much more.
March 22nd: Designing, optimization and controlling hydraulic & pneumatic systems View agenda
Understand how to engineer "smart" systems and more efficient products.
March 23rd: Modal analysis and correlation View agenda
From setup to final analysis, take modal data with our highly trained instructors. Every step along the way will be discussed – best shaker methods, impact hammer techniques, curve fitter considerations and more.
March 23rd: NX CAE: simulation best practices, composites and nonlinear analysis View agenda
Learn how to concurrently design products while balancing multiple engineering attributes in a single environment.
We hope to see you in Boston!
This article first appeared on the Siemens Digital Industries Software blog at https://blogs.sw.siemens.com/simcenter/spend-2-days-with-us-for-designing-more-modern-products/