Products
Significantly accelerate verification of level 4+ automation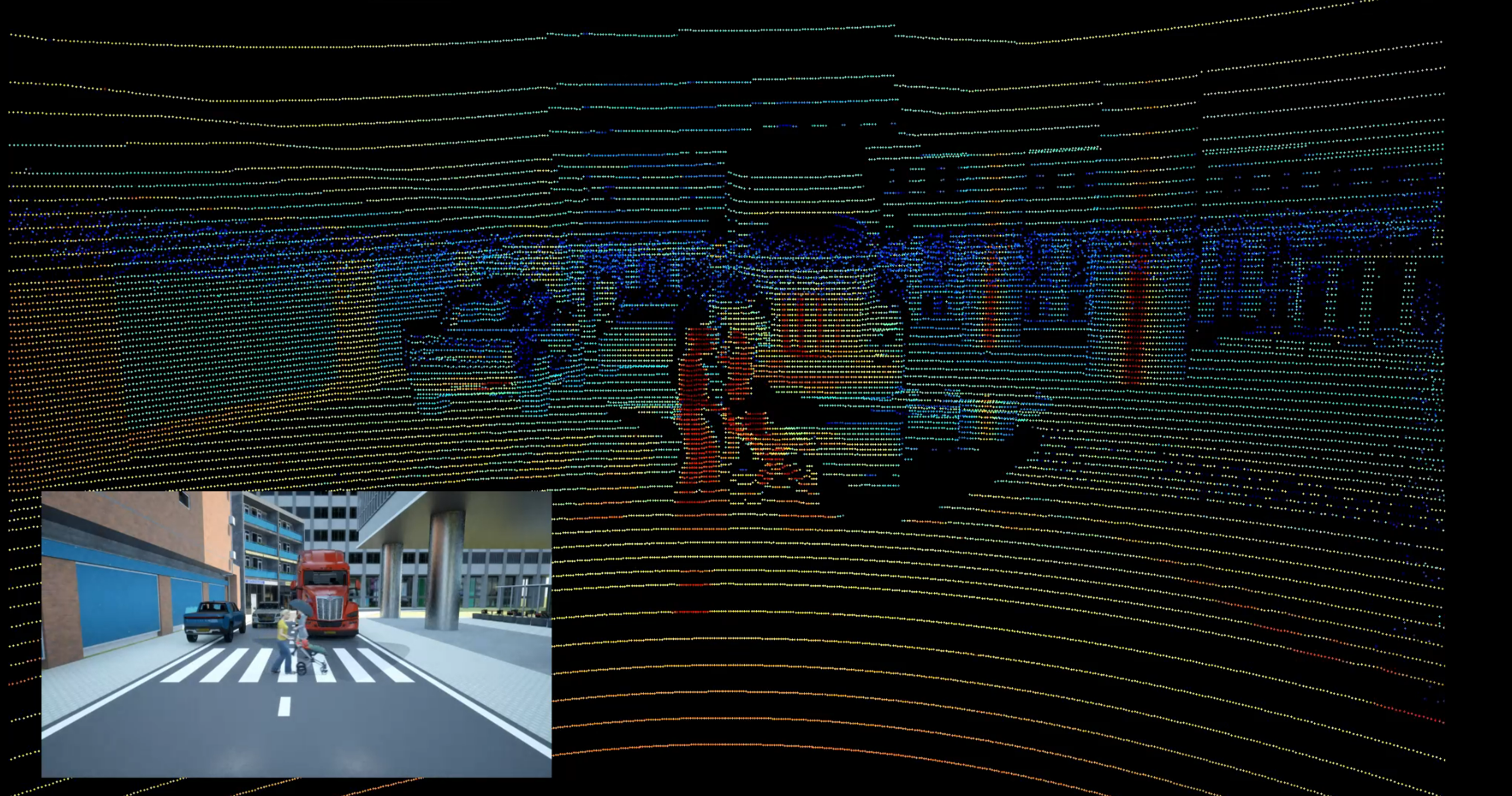 For some years now, we are on the path of evolving towards Highly Automated Driving (HAD) simulation while still extending the mature and relevant sensor and environment simulation technology we have from our long experience. With the upcoming Simcenter Prescan release 2206, we have made a huge step ahead with our directed massive simulation capabilities to support the transitions of the industries towards level 4+ automation. Simulation engineers can now verify their systems at-scale on Amazon Web Services (AWS) cloud where they can use both the power of extensive variability, using ASAM's OpenScenario and OpenDrive. Also benefitting from our high-fidelity Physics-Based (PB) sensors.
Achieve the required scalability on your favorite cloud
In this release, we are bringing large-scale verification to AWS, leveraging its services for swift instances shutdown control with persistent storage which auto-adapts to the real data volume to store. It also makes use of automated components upgrade using AWS' Elastic Kubernetes Service. It offers the same simulation capabilities as the Microsoft Azure and on-premises cluster deployments.
The power of OpenScenario, OpenDrive and extensive variability coverage
Highly Automated Driving will face a tremendous diversity of situations and thus millions of test cases are required to validate HAD systems. Specifying each one of these cases will not allow to scale up enough for level 4+. The OpenScenario standard becomes mandatory to make such large-scale variations relevant and practical via for instance logical events. Also, using standards is of the essence to enable shareable scenario databases and collaborative workflows. OpenScenario (v1.0, 1.1) and OpenDrive (v1.4, 1.5, 1.6) import and parametrization is now possible in cluster and cloud environments. Similarly, to add further upon our already mature OpenScenario support, users can now import OpenScenario 1.1 objects and use the condition delay feature, new comparison rules and world position normalization which helps solving positioning issues. To complement this, our users can now generate Sumo traffic in parallelized Simcenter Prescan cloud simulations, saving all the time required to specify actors' trajectories and speed profiles. Finally, our solution now allows the full use of our configuration API (Python, C++ or Matlab) in cluster and cloud, making all required scenario or ego variations available for large-scale verification as well. Like for instance varying actor types or road curvature. These new capabilities fully unlock the required large-scale coverage.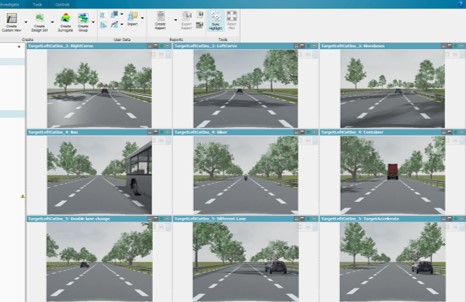 Don't get your sensor outputs wrong
Because simulation results need to be accurate enough to complement physical testing, we continue to strengthen our Physics-Based sensor offering by introducing more and more fidelity. To perform well even in the face of adverse weather conditions, artificial neural network algorithms require a lot of training and testing. Consequently, photo realistic weather simulation has become an important part of the development of perception algorithms. With the 2206 release, Simcenter Prescan includes realistic snow simulation to its Physics-Based camera. Additionally, we have also introduced realistic modeling for cloudy sky conditions to the Physics-Based camera simulation. This enables the users to test perception algorithms in different overcast conditions.

The images show a relatively common scenario of a vehicle approaching an underpass where there is a puddle on the ground. However, what is easy for humans to distinguish can be quite challenging for camera-based perception systems. There have been numerous reports of autobraking systems being confused by non-threats such as shadows and applying the brake resulting in dangerous road conditions for other traffic. With Prescan release 2206, we enable the users to test their autobraking, perception and auto-exposure algorithms under realistic lighting conditions.
This is an example of road imperfections applied to Lane Keeping Assist and Traffic Sign Recognition. Due to road imperfections, you will notice how lane markers and traffic sign information can be missed by the systems under certain weather conditions.
Studies suggest that in 2018, 76% of pedestrian crash fatalities in the US occurred in dark conditions. Lidar sensors are an important addition to a vehicle's sensor suite because they work equally well at night and during the day. With this release, Prescan Physics-Based full waveform lidar supports animated pedestrians. Sensor manufacturers can now test their scan patterns easily and cheap in much more realistic virtual urban environments with many pedestrians. Tier 1 suppliers can use our simulation to test their perception stacks against synthetic data that mimics human movements to a high degree or even use this data to train their algorithms. OEMs can test their sensor fusion algorithms in edge cases that involve pedestrians.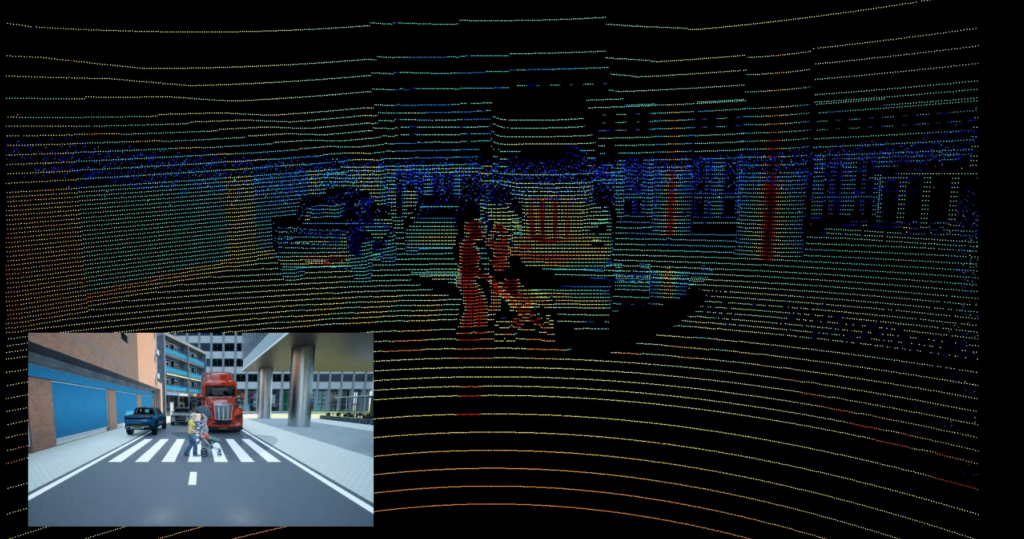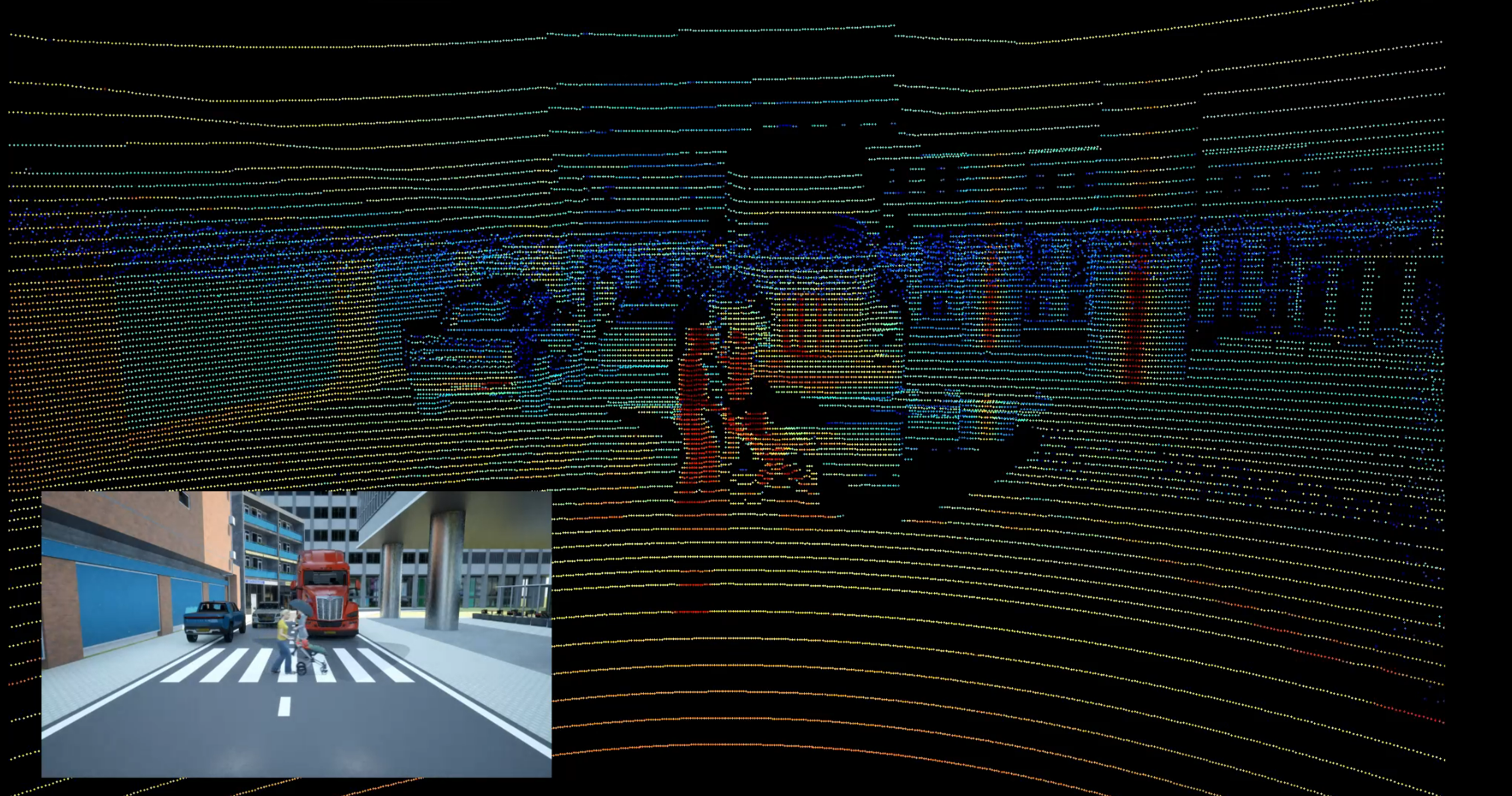 Finally, we are happy to announce that customers are now able to use the full power of the Simcenter Physics-Based simulation at scale in our Prescan360 cluster and cloud environments.
Want more information?
This article first appeared on the Siemens Digital Industries Software blog at https://blogs.sw.siemens.com/simcenter/significantly-accelerate-verification-of-level-4-automation/