Oil and gas: Raising industry safety standards with simulation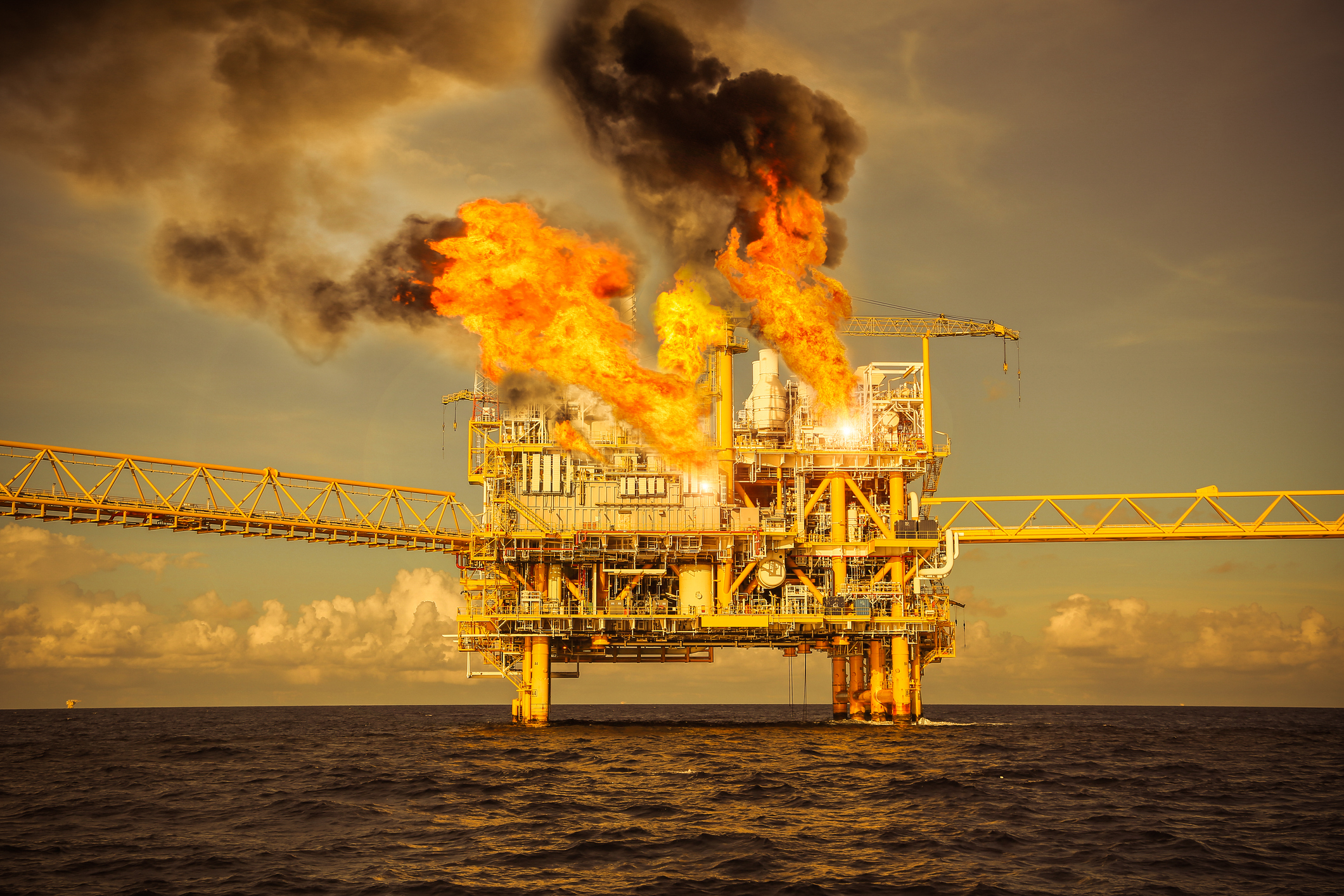 How does simulation support the oil and gas industry safety standards and procedures?
Discover some innovative safety initiatives supported by advanced engineering simulation and the digital twin.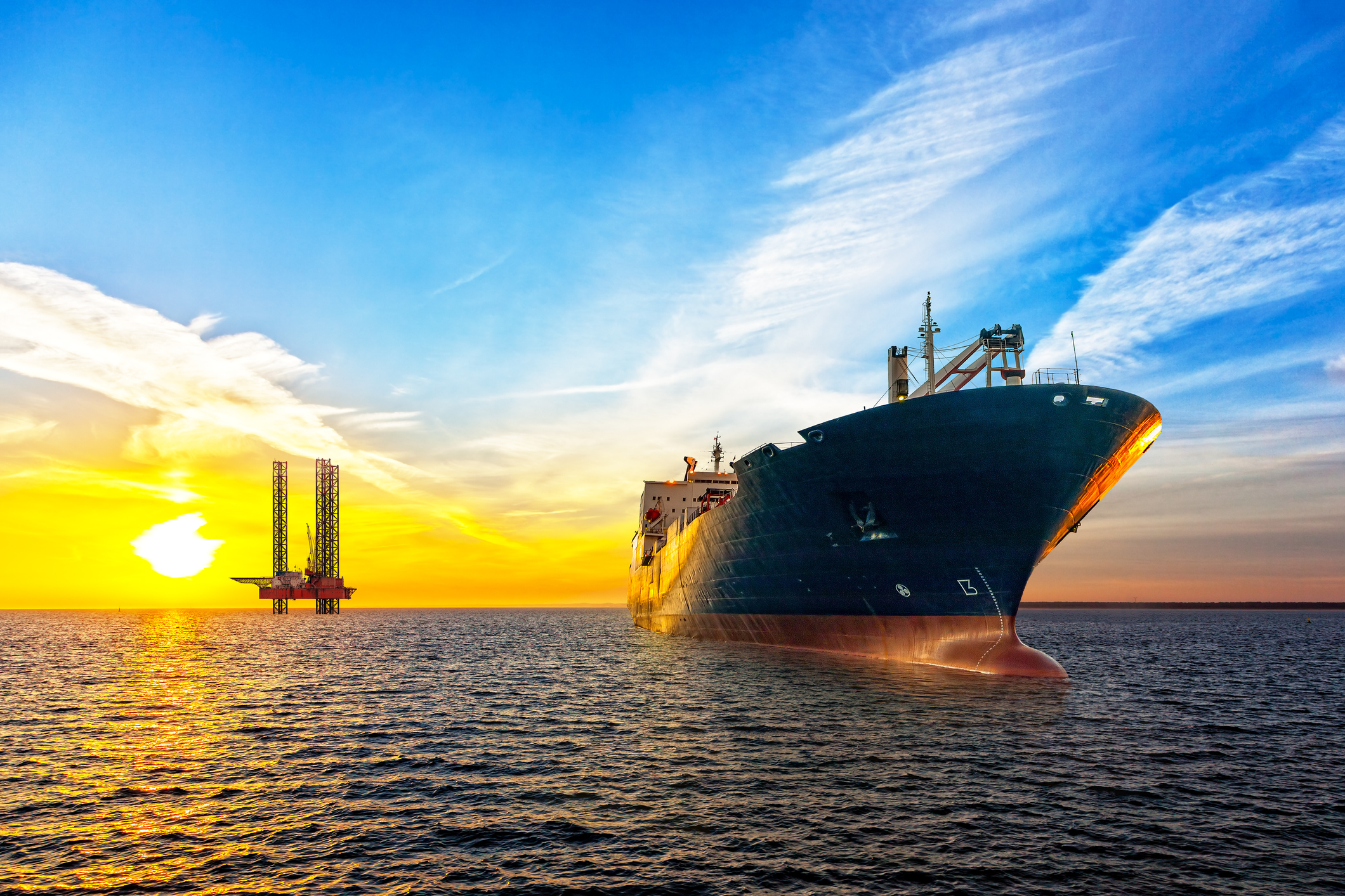 ---
Is an offshore oil rig a dangerous workplace? Sure, it is. Exposed to the elements, handling complex, heavy machinery, dealing with flammable hydrocarbons: workers on the platform cannot take their tasks lightly.
The setting of an oil rig and the one of refineries, transportation sites are all accident-prone environments.
Falls, spills, crashes, burns… How can industry players bring the number of safety incidents down to zero?
In this article, we share some facts about the status of safety in the oil and gas industry and explore some initiatives that can help bring the numbers further down.
Status of health and safety in the industry – better than expected
We've all seen images of tragic accidents. Oil wells on fire, rigs wrecking into the sea. Scenarios for an amazing Hollywood blockbuster movie. But not the reality that we want to face. Accidents belong to the history books or should only live in the imagination of fiction writers. And oil and gas companies must aim for a zero-incident report.
Luckily, the outlook is better than we feared. Let us look at the numbers.
According to UK Oil & Gas' annual 2019 report, between 1996 and 2007, there were 21 fatalities in the UK oil sector. Between 2007 and 2018, however, there were only five. Additionally, according to the International Association of Oil & Gas Producers' 2019 safety report, industry fatalities worldwide had dropped from 30 in 2017 to 27 in 2018. (source: OHS online)
Looking at the chart below, we see an overall positive trend in the US, particularly a reduction in non-fatal incidents.
The three objectives of oil and gas industry safety standards and procedures
Why should companies operating in the oil and industry care about safety?
Safety is crucial for three main reasons:
Firstly, safety measures help protect the workers. As we already pointed out, workers evolve in a hazardous environment. Safety measures help preserve their lives and minimize the risks of non-fatal incidents. Equally, companies should not ignore the possible indirect consequences of a difficult working environment, such as cardio-vascular diseases resulting from excessive stress.
Secondly, they help protect the assets. The oil and gas industry is a capital-intensive industry. One way of avoiding eroding profit is to safeguard existing assets and even extend their operational lifetime. Ensuring that equipment operates safely both in normal and extreme operating conditions throughout its planned or extended lifetime is critical.
Last, they help protect the environment. More than ever, a company's good governance policy should address ecological concerns. Spills, for example, are not uncommon. Appropriate measures help prevent fires, falls, or gas emanation that is health-threatening for workers and damaging to the environment. And if such a damaging event occurs, the right actions will help contain the damage.
So, what is the key to a zero-incident goal? Safety measures, accident prevention and innovative technologies are all elements of success.
The role of safety standards and procedures in the oil and gas industry
Lower incident reports result from experience, learning from errors, setting up safety councils and exploring preventive measures. For example, the American Institute of Petroleum actively contributed to improved safety by setting up standards applied across the industry. In fact, many safety and prevention measures apply to the oil and gas industry.
Some concrete measures include:
A clean, tidy work environment
A clear signage
Appropriate worker protection equipment (hard hats, gloves, etc.)
Well-maintained machinery and equipment
The proper use of safety-enhancing technologies
On this last point, safety-enhancing technologies are of varied nature. They include:
The use of drones or robots to minimize human exposure to hazards caused by the elements or operating mechanical equipment
Automation techniques that remove the need for workers to perform tedious and repetitive tasks
Simulation technologies to predict and prevent damaging events
The use of a digital twin for predictive maintenance
Other intangible safety measures include:
Regular and appropriate training
Clear and adequate procedures
Regular revision of the procedures to adjust to the reality of the work environment
Attention to the worker's physical but also mental health
Efforts to build up a company-wide safety culture
Building up a safety culture is essential for modern oil and gas companies (on this topic, read the McKinsey article: Transforming safety culture: Insights from the trenches at a leading oil and gas company).
But safety measures do not always have a positive connotation. Companies also perceive them as a source of concern, either because they are difficult to implement, too constraining, or not yielding the expected results.
At Simcenter, we believe that simulation and the digital twin form part of the solution. In fact, these technologies effectively support companies to implement adequate safety procedures and execute preventive and corrective actions.
How can simulation and the digital twin help?
Simulation and digital twin technologies were mentioned earlier in this article as being safety-enhancing technologies. Herewith, we develop a bit more and explain why these technologies can prove really effective in improving safety in the oil and gas industry.
Ensuring process safety
Process safety is critical to all oil and gas production and processing facilities. Using digital twins, it is possible to simulate safety-related events. Then, the results and accompanying data can be used to design and operate assets with maximum insight to minimize process safety risks.
Therefore, Simcenter offers a range of solutions to simulate the unique behavior of systems and processes.
Those solutions provide opportunities to:
Create digital twins to visualize and understand real-world behaviors
Assess the impact of layout on safety-related events and consequences
Simulate real-world behaviors involving flow, heat transfer, structural response and control systems
Model planned and predicted unplanned events, such as gas releases and dispersion
Manage interactions between the facility and the environment
Apply design space exploration to identify new methods of increasing process safety
Manage all of simulation and analysis data in one place
Learn more about Simcenter solutions for the oil and gas industry.
Minimizing risks by predicting events
When incidents occur, simulation can help minimize the associated risks. Examples and case studies illustrate our point better.
Control well blowout events
Wild Well Control is the world's leading provider of onshore and offshore well control emergency response, pressure control, relief well planning, engineering, and training services. The company relies on modern simulation techniques as an effective way to inform well control decisions, response operations, prevent further incidents and minimize risk. The applications include:
well control engineering (such as blow out rate, kick tolerance and dynamic kill simulation)
subsea plume and gas dispersion modeling to understand where hydrocarbons go in the event of a blowout
radiant heat modeling of a fire
erosion modeling
thermal and structural analysis.
Ensure LNG plant safety
Atkins Engineering and Consulting uses digital twin models to explore new designs. With these models, the company helps reduce cryogenic fluid propagation and structure fracture risks. The models are also used to validate the efficiency of the fluid collection strategy.
---
So, what measures do you take to improve safety in your company? Please also share your views and comments below.
This article first appeared on the Siemens Digital Industries Software blog at https://blogs.sw.siemens.com/simcenter/oil-and-gas-raising-industry-safety-standards-with-simulation/