Products
Have we grown too comfortable with air conditioning?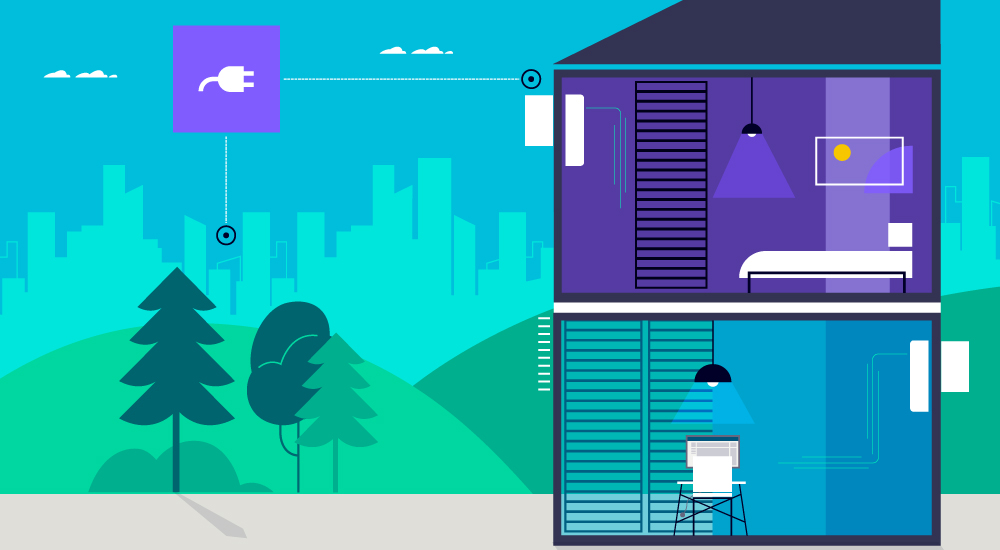 Heating, ventilation and air conditioning (HVAC) equipment is thirsty—not for water, but for power. They are true energy gluttons. Staying warm enough is a life necessity and our second continuous need, after oxygen. What about cooling? Is it a decadent luxury or a basic necessity?
Arguably it has evolved closer to the latter, as cooling is critical to key infrastructure and a tool for survival during extreme temperatures. Air conditioners and HVAC used for cooling are powered by electricity that is primarily generated by burning fossil fuels, which emit greenhouse gases that cause global warming. The rapid rise in air conditioning usage over the past twenty years, in lockstep with the increase in global temperatures, would suggest this warming leads us to seek chilled relief—cause and effect stuck on repeat.
The world is increasingly comfortable with this frustrating loop. How do we set the thermostat to sustainable?
Air conditioning by the numbers
Why pick on air conditioning specifically?
According to the International Energy Agency:
The use of energy for cooling inhabited spaces is growing faster than for any other end-use in buildings.
A 5 percent rise in electricity demand in 2021 with almost half the increase met by fossil fuels, notably coal, is threatening to push CO2 emissions from the power sector to record levels in 2022.
Think of it like cancer that is spreading fast. Without intervention, the diagnosis is terminal.
Artificially cooled
It took humanity a relatively long time to discover how to cool artificially. Refrigeration was arguably impossible before the nineteenth century due to a lack of scientific understanding and missing technological building blocks. Once these conditions were met, artificial cooling became what is called the 'adjacent possible,' as Steven Johnson postulates in his book How We Got To Now. It is much easier to add energy to a system from an entropy point of view. Figuring out how to do the opposite was a much more difficult problem to solve.
Modern air conditioning was invented in 1902 at a printing company in Brooklyn, New York. The humidity was wreaking havoc on their color printing process. Enter Willis Carrier, a young mechanical engineer. He built a device to condition the air and lower the humidity, which reduced the temperature in the printing room. He stumbled upon the concept of residential usage unexpectedly—he noticed the workers would eat lunch there to escape the heat. With that, the idea of air conditioning at home was sown. For various technological and social-economic reasons, it took Until the 1950s for residential air conditioning popularity to take off in North America.
Ownership on the rise
According to the International Energy Association, the share of a region's population living in a hot climate and air conditioning ownership in 2020 is on the rise. Data depicting the share of the population in a hot climate and air conditioner ownership by region as of 2020, from the IEA, is available below:
Air conditioning changed the world
Amongst the automobile and television, air conditioning was one of the critical innovations that helped shape the twentieth century: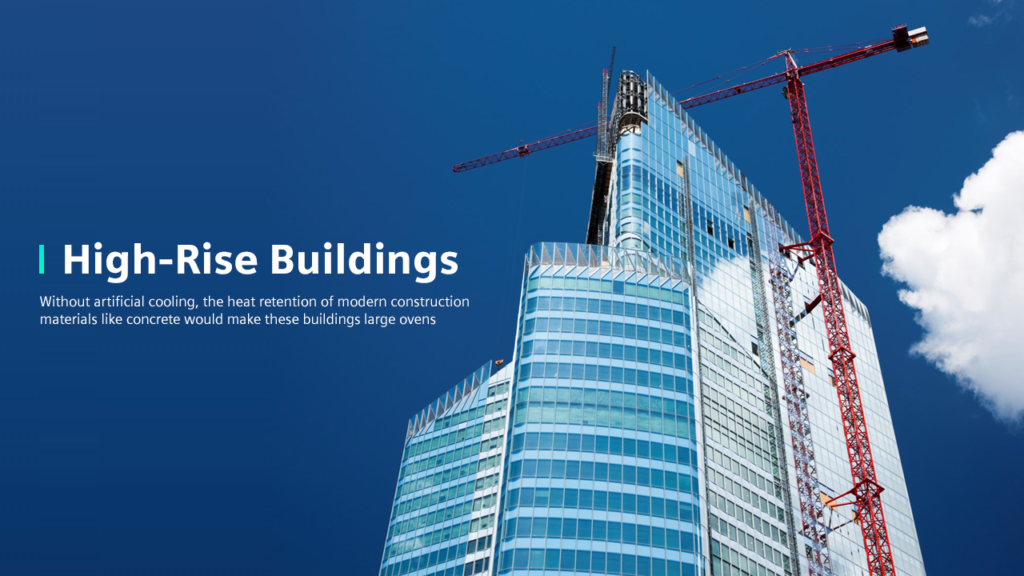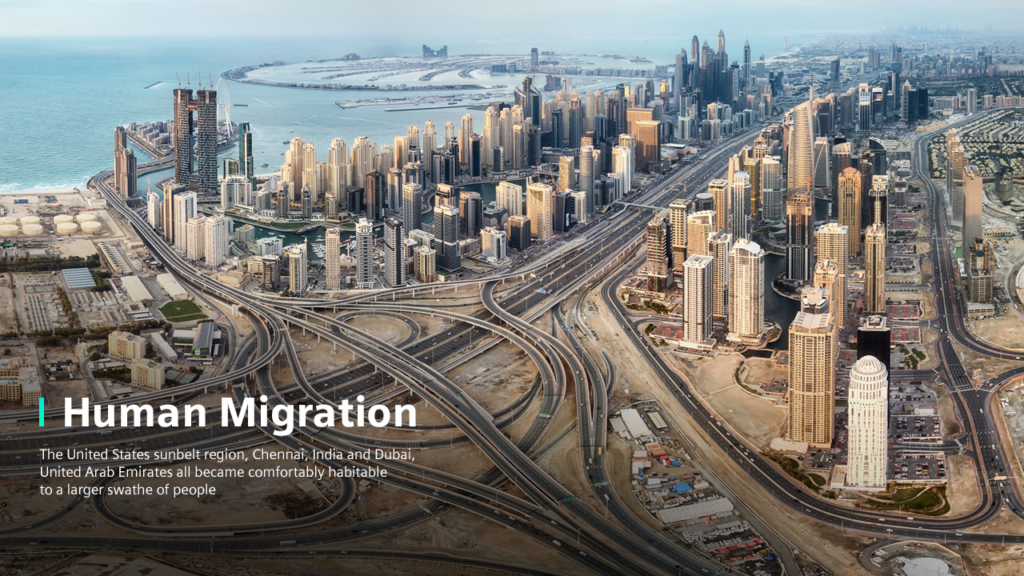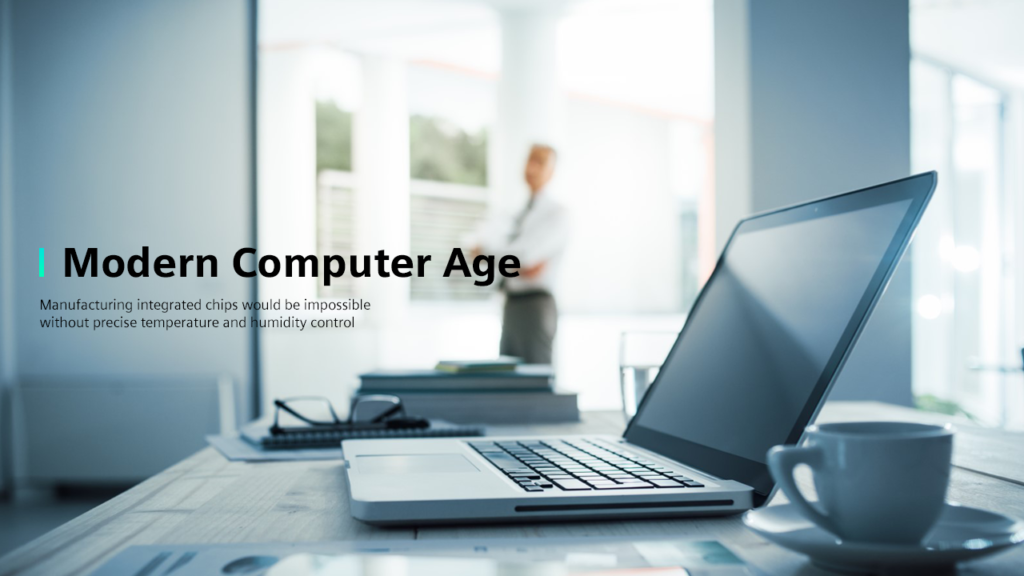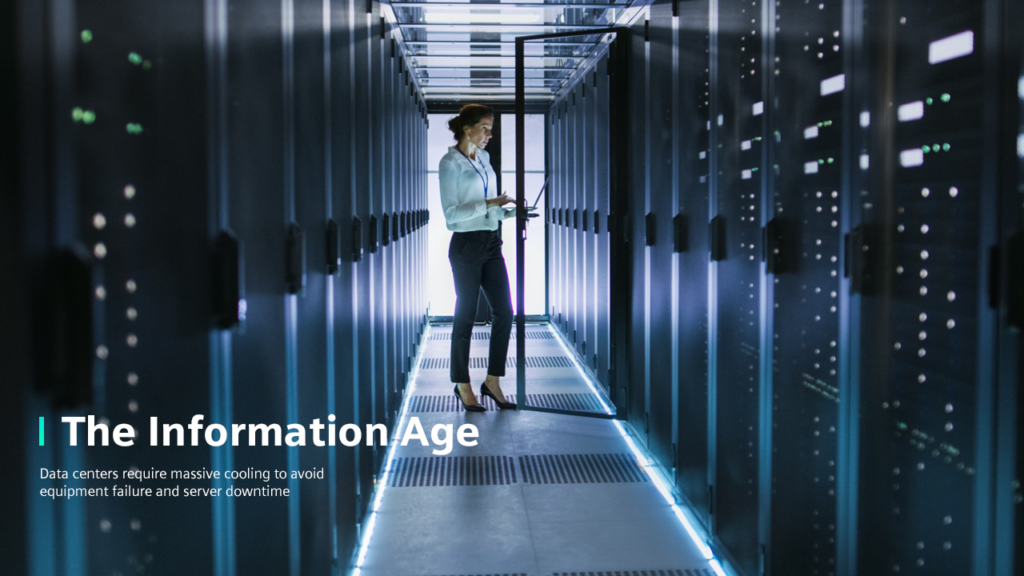 All electric already
Electricity is what powers air conditioning. From an energy standpoint, the operational greenhouse gases emitted are upstream emissions. They are due to the emission at the electrical generation source—over sixty percent of the world's electricity requires burning fossil fuels to generate it.
Reaching net-zero emissions also requires banning the use of hydrofluorocarbons (HFC) as a refrigerant. HFCs are very potent greenhouse gases, and they tend to leak as equipment ages. In 2016, an international agreement to gradually reduce their consumption and production was adopted (known as the Kigali Amendment to the Montreal Protocol). Over 126 countries are in the process of implementing the protocol.
Decarbonizing electricity will take decades
Converting the electricity generation energy mix to low or no carbon-emitting sources will not be a quick or straightforward task. (Check out the blog Keeping the lights on in a Climate Emergency for more details.) Going green and reaching net-zero carbon emissions means electrification in several sectors. As I explore in my blog on sustainable transportation, passenger road vehicles are a prime example.

Demand for electricity is increasing. Air conditioning is one of the world's peak demand drivers (along with heating). Reducing HVAC's appetite for power would lower their related upstream emissions. It would also reduce the strain on the electric grid and curb future emissions as air conditioning spreads into developing economies. The need for greater efficiency has led governments worldwide to draft stricter regulations. What are some of the ways we can improve efficiency?
Air conditioning efficiency
Data on the efficiency ratings of available AC units, by regions, between 2017 and 2020, from the IEA, is available below:
HVAC sizing
HVAC sizing is the process of determining what equipment will meet a building's ventilation and cooling needs. It must be accurate to ensure maximum energy efficiency. If the estimate is too low, there will be reduced performance (e.g. humidity levels too high, inadequate temperature control). While the equipment's electrical consumption rate is likely lower than the adequately sized system, it will be running more frequently, leading to higher overall consumption. Oversizing will not impact performance but will inflate costs and energy consumption needlessly. Both scenarios lead to releasing more carbon dioxide than strictly required.
New innovations
While there have been improvements, air conditioning technology is fundamentally the same as Willis Carrier introduced. Innovative designs to critical components—evaporators, compressors, condensers and expansion valves—will improve performance. However, overall performance is usually improved by evaluating several attributes and not optimizing a component in isolation. For example, better heat transfer in the evaporator results in better performance. However, the optimal choice might not necessarily be optimal for the device's total energy consumption efficiency.
Companies face increased pressure to meet regulations for better efficiency or risk losing business and market share—all while limiting the number of costly prototypes and accelerating their time-to-market. This is where Simcenter can help by allowing you to model the complexity, from material behavior to performance of components or entire systems, with a broad range of simulation types. This includes system simulations, structures, flow, electromagnetics, motion, thermal and many more. Paired with its intelligent design space exploration capabilities, it allows you to explore the possibilities to innovate quickly.
For instance, Bronswerk Heat Transfer used Simcenter to design a completely new cooling system with minimal prototypes. It broke industry records for energy efficiency, noise reduction and weight savings.
An oil and gas cooling fan and simulation. (Images courtesy of Siemens and Bronswerk Heat Transfer.)
Additionally, Taco Comfort solutions used Simcenter to design more robust and efficient pumps and save time and costs by exploring the performance of numerous digital prototypes.
Taco pump and flow simulation. (Images courtesy of Siemens and Taco Comfort solutions.)
Forecast for 2050?
In 2020, we kept cool by using 1,885 TWh of electricity, releasing 838 Mt of CO2e. Suppose the electric generation mix and energy efficiency remain the same for the next three decades. By 2050, when the expected demand rises to 6,200 TWh, we will release over 3x more CO2e and attribute over 60,000 deaths to it a year.
If only half the current coal, gas and oil plants switch to nuclear by 2050, and efficiency improvements reduce electricity demand to 4,000 TWh, emissions would only go up by 67 Mt of CO2e. Suppose you keep the same mix but improve efficiency or change the mix but don't reduce demand? You still end up with a significant increase in emissions, anywhere from 67 percent to 112 percent over 2020 levels. No one knows for sure what the exact electricity mix and AC power demand will be in 2050. The double objective of lower carbon electricity and better AC equipment efficiency is the only way to keep our cool.
This article first appeared on the Siemens Digital Industries Software blog at https://blogs.sw.siemens.com/simcenter/making-air-conditioning-sustainable/