Products
Inside powertrain: a harsh environment for shakers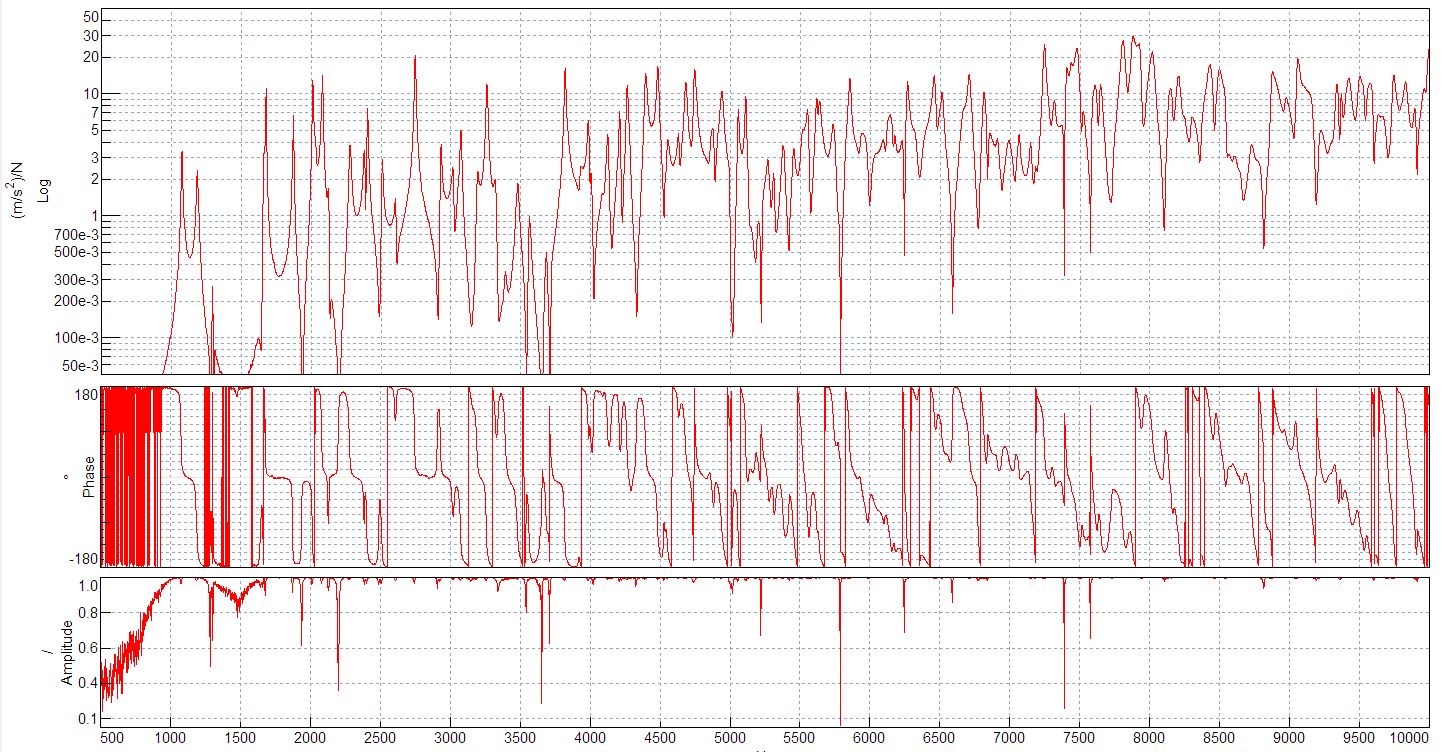 High Frequency Shaker installed in bearing mounting locationA question that often arises about the high frequency shakers is their immunity against Automatic Transmission Fluid(ATF)? During the installation of the shaker, ATF or similar fluids sometimes remain in the vicinity. What would happen with the shaker if it gets in contact with a drop of
Fully submerged shakerfluid? Will the shaker loose its integrity?
Transmission oils contain many different additives for anti-wear and extreme pressures. This has been taken into account during the design of the shaker. But let's see what happens when we submerge the shaker in ATF-3 fluid; a fluid commonly used in passenger cars and light commercial vehicles, for the duration of a whole weekend. We took a glass, mounted a shaker at the bottom, filled the glass with ATF-3 fluid and simply enjoyed the weekend…
Our smallest variant of inertia shakers is often used to excite components and driveline assemblies. The shaker enables the measurement of structural and vibro-acoustic FRFs, from about 500Hz to over 10kHz. This wide band can be obtained using signals ranging from classic band-limited white noise to pseudo-random signals.
The High Frequency Shaker is so compact, it fits inside the recess where the shaft bearings are located. It is connected to the structure by a glue bond. The shaker is self-aligning, a feature that ends up saving precious time. A short application video can be found here. In addition, the integrated IEPE force cell measures the shaker force in real-time.
Below, you can find a bode diagram containing typical FRF results, followed by a coherence function. The FRF data, whether directly or in the form of a modal model, can be used for correlation and updating CAE models both at component and assembly levels.
A combined Bode and coherence diagram shows a complex structural transfer function from an automotive transmission housing
The comparison between before and after the experiment did not show any difference in the force generation performance of the shaker! Though we do not recommend submerging the shaker in fluid, a drop on the housing won't matter. Just wipe it off with a towel and do your thing.
When attaching the shaker onto a transmission, make sure the area is free of fluid and that the surface has been degreased in order to ensure optimal adhesion. In the end, you really don't have to worry if a drop of ATF fluid gets on the shaker during installation. The Qsources webpage contains information on the portfolio of structural exciters.
This article first appeared on the Siemens Digital Industries Software blog at https://blogs.sw.siemens.com/simcenter/inside-powertrain-a-harsh-environment-for-shakers/