Products
Increase Engineering Productivity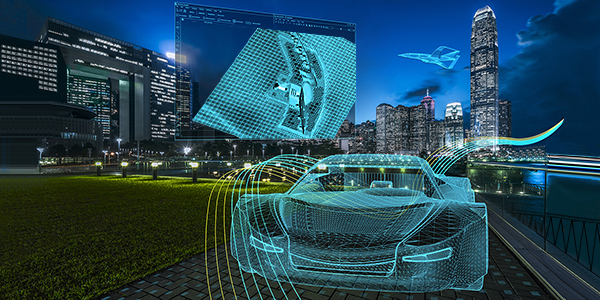 The global competitive landscape for manufacturing is squeezing everyone—from Tier 1 automotive companies to electronics goods manufacturers. It is shortening the required time to market and with little warning. This high-pressure environment requires high productivity from its players: either become faster and leaner without compromising quality or give the game away to a hungrier competitor who is willing to do whatever it takes.
So how does one become more productive? As a first step you examine every step in the process to make sure you have an optimal one.
Turns out timing is a very important factor – timing as to when designs are tested.
Testing a design only at the prototype stage has been proven to be very costly. According to a report by Lifecycle Insights, failed prototypes lead to:
project milestones being missed
extra rounds of testing
having to work late and on weekends
No wonder numerous other surveys conducted by industry analysts and CAE vendors suggest that the most successful companies in their markets assess performance of their designs early during the design process and promote collaboration and sharing knowledge between analysis experts and design engineers.
If you're interested in further increasing your organization's productivity, then read one of our popular whitepapers titled Top 7 Tips to Increase Engineering Productivity by Frontloading CFD. The paper covers several topics including:
What is the simulation centric design process?
What are the outcomes of failed prototypes?
How you can develop an optimal design development process that enables your team to work smarter and produce more?
How frontloading simulation has helped increase productivity while significantly shortening the design cycle for other engineering organizations without having to rely on physical prototypes?
Download the paper now.
This article first appeared on the Siemens Digital Industries Software blog at https://blogs.sw.siemens.com/simcenter/increase-engineering-productivity/