Survive or Thrive?
Working together for HPC on cloud
What does High Performance Computing (HPC) for Cloud have to do with Survival in the world of CFD? Stay with me, it will become clear! Survival is an instinct deeply ingrained in all of nature. So, it is not surprising that survival is at the heart of most nature documentaries we watch. Last year, a documentary about survival by Sir David Attenborough caught my attention.
This example was documented in the deepest and darkest depths of the ocean. Predators are in abundance in the deep ocean and while pistol shrimps may be seen as an easy target, they pack a powerful punch. They snap their claws with extreme force and can cause severe damage when they fire at their target at close to 210 decibels; louder than a rock concert or a gunfire. Any predator or prey on the receiving end would be in big trouble.
Even with such a powerful weapon at its disposal, the pistol shrimp is vulnerable to predators due to its poor eyesight. By itself, and with just its fearsome claw to defend just about provides a means of survival, but what does it take to really thrive?
It enlists the services of the goby; a fish known to have excellent eyesight. The goby keeps an eye out for the pistol shrimp and sounds an alarm if it senses danger. In exchange, the goby has unrestricted access to the pistol shrimp's burrow which provides the goby a safe haven from predators.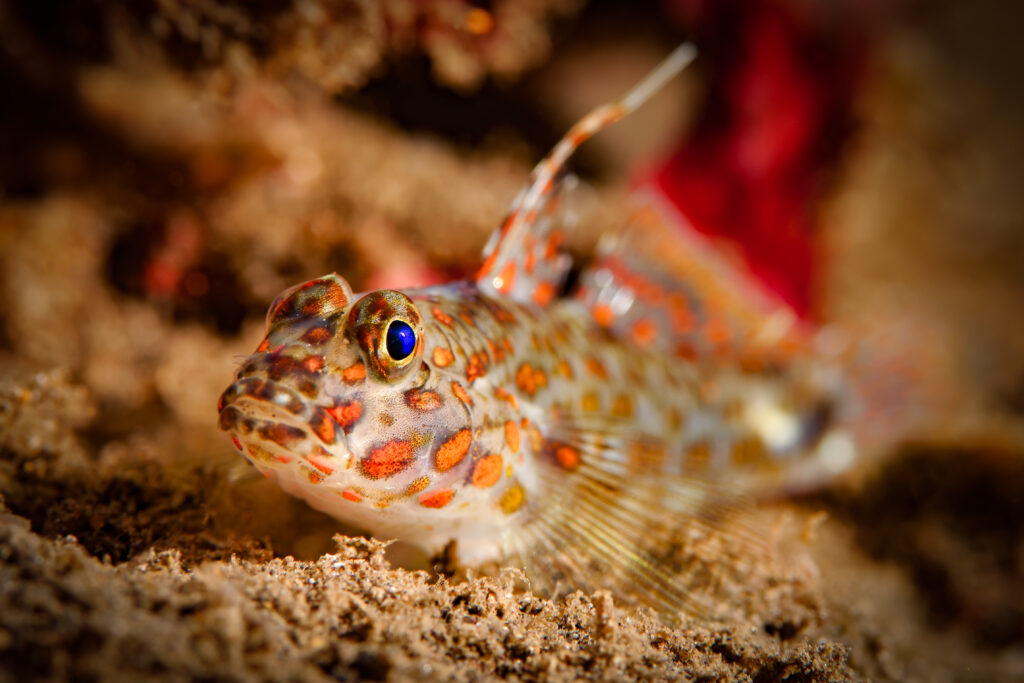 The average Computational Fluid Dynamics (CFD) engineer might imagine themselves to be at the other end of the evolutionary scale from a pistol shrimp pottering about on the ocean floor, but it occurred to me that we sometimes find ourselves in a comparable dilemma. Modern CFD analysis is a powerful tool but, like the humble pistol shrimp, we need to see the bigger picture to really make the most of it. A CFD engineer running one-off simulations is as blind to the design space as the pistol shrimp is to their surroundings. To thrive, the design space needs to be explored and the product behaviour needs to be truly understood. A tool such as cloud computing can provide the answer.
How can high performance computing (HPC) on cloud help you thrive?
Cloud computing power is growing exponentially and becoming more affordable. Furthermore, with its comprehensive physics, massively parallel performance, automated workflow and built-in design exploration, a CFD simulation tool like Simcenter STAR-CCM+ is built from the ground up to enable innovation and to thrive, not just survive.
What is missing for many engineers is access to unlimited HPC capacity, on demand, so that you can maximize your use of simulation to drive innovation at a scale that was previously not possible. If on-premise HPC resources does not enable this, HPC on cloud is the answer. At Realize LIVE, our virtual event for digitalization, we will provide insight into the importance of CFD cloud computing, customer successes as well as industry examples.
Find out how you can benefit with CFD and HPC on cloud at Realize LIVE
1. Designing Better Products, Faster with CFD simulations in the cloud
Products need to improve and evolve constantly. This increases complexity as you need to clearly understand how your product works. Performing CFD simulations with a higher level of fidelity and accuracy is nearly impossible without adequate resources. Companies can scale up or down computational power as needed and leverage flexible licensing schemes to get more value from their simulation investment. Discover how our customers leverage CFD in the cloud to drive product innovation.
2. Real-Life CFD Applications in the Cloud: The Sky Is the Limit!
Lack of immediate access to HPC resources often limits engineering ambitions. More than one concept and proposal must be evaluated in order to truly innovate and, crucially, to optimize. Design exploration and performing numerous iterations leads to product evolution and better-performing products. This presentation will take you through real-world examples of how Simcenter in the cloud accelerates time-to-results to make better engineering decisions across industries.
Customers already thriving using CFD simulation in the cloud
Here are three examples of companies who have used HPC on cloud to overcome limitations in their CFD analysis and thrive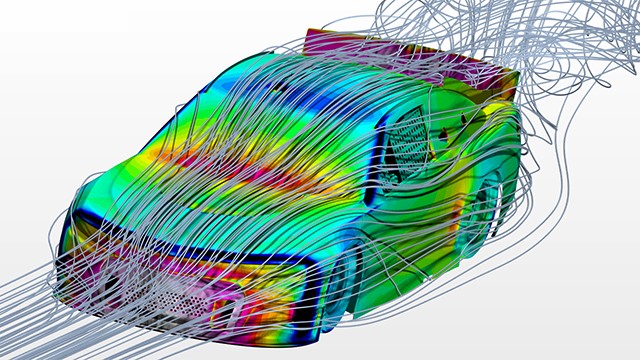 Find out how Hendrick Motorsports, a NASCAR team leverage cloud computing with Simcenter STAR-CCM+ to go faster, rapidly turn around simulations and ultimately achieve the most pole positions during the 2019 season as well as winning their 13th title at the 2020 season.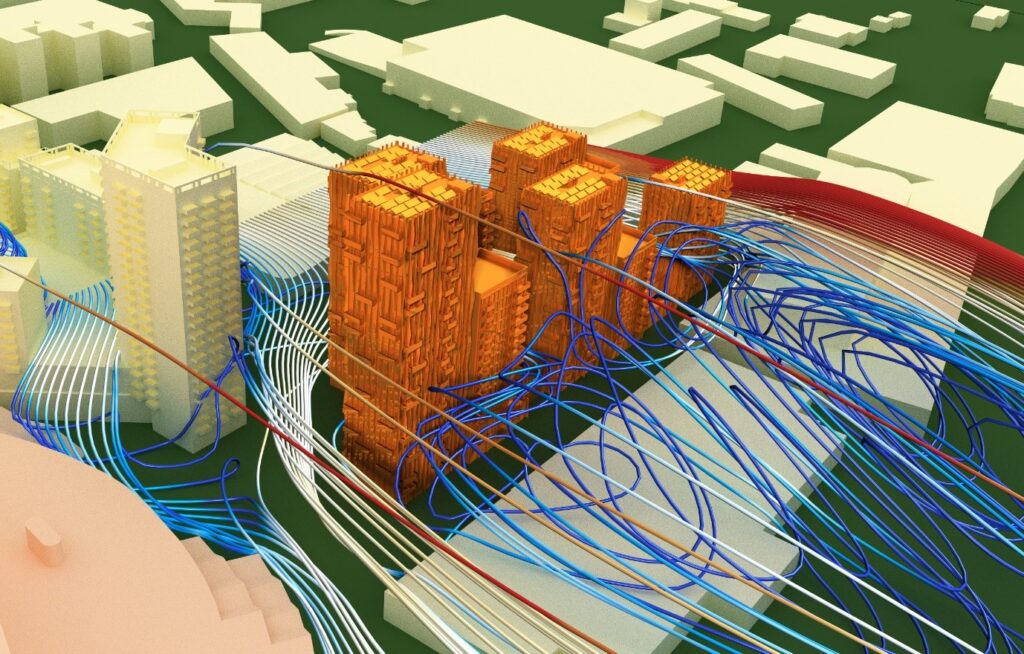 ArcAero is an emerging wind consultancy tackling some of the most challenging and complex construction projects around the globe. Find out how ArcAero leverage CFD in the cloud to be agile, adapt project workloads to stay ahead of the competition and ultimately address critical risks facing their clients.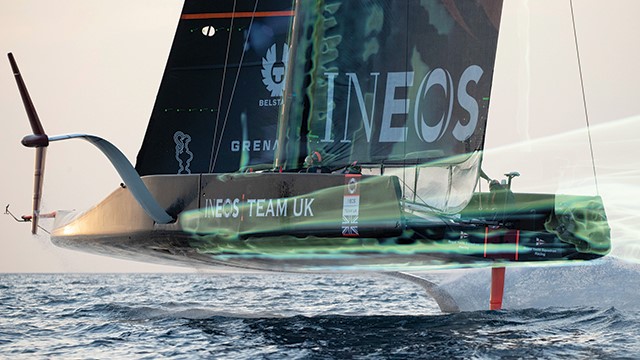 The America's Cup represents the forefront of technological development in the sport of sailing. Today, that means racing in boats that are capable of flying above water on foils allowing them to reach unimaginable speeds. Find out how the INEOS TEAM UK adapt to changing racing regulations, shorten development time frames and optimize performance in the cloud.
Leverage HPC on cloud to your advantage
If you're a CFD engineer, acquiring the services of a goby fish may not be very useful but there is one tool that you can use to your advantage, cloud computing. There is no better time than the present to remove some of the engineering obstacles and launch your CFD simulations in the cloud to thrive. Find out more about the HPC on cloud theme and register by clicking below…