Products
How ADAS data collection helps accelerate the development of self-driving cars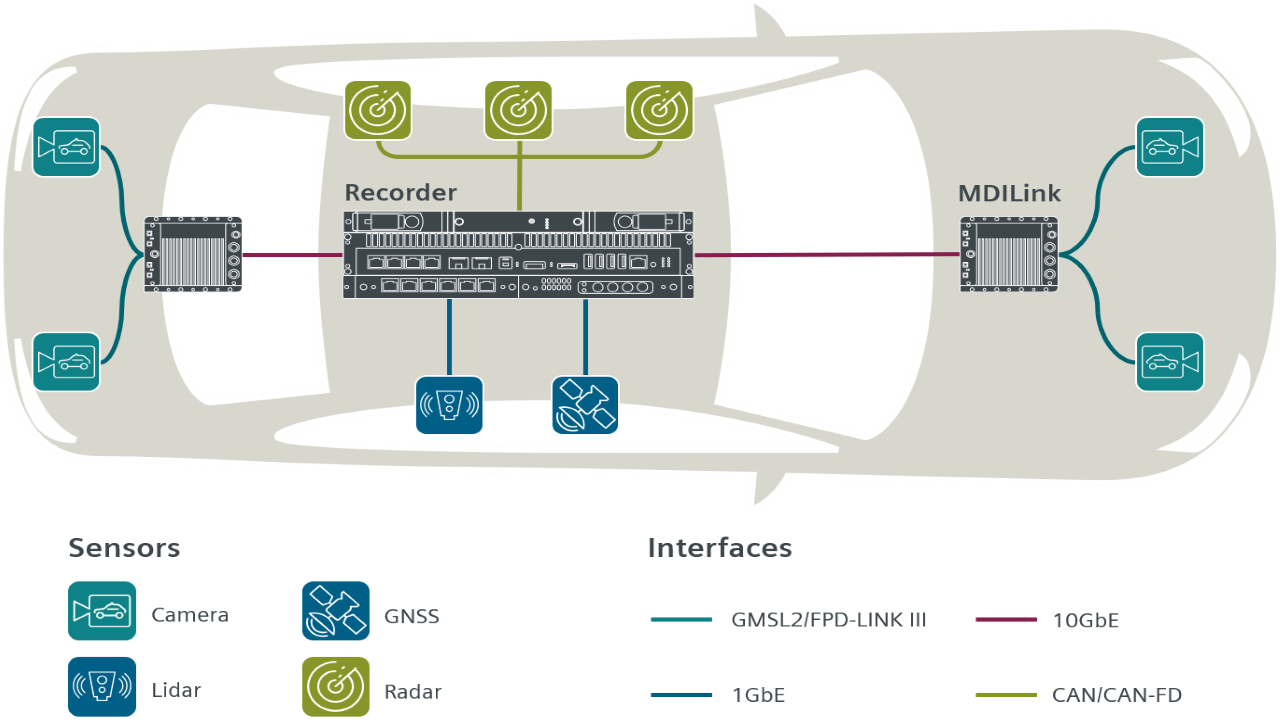 [Webinar] Why is ADAS data collection an essential step for the development of self-driving cars? In the age of digitalization and super-computers, it could seem a bit trivial to rely on physical data collection for the development of autonomous vehicles. Isn't data collection obsolete technology? And why should ADAS engineers care?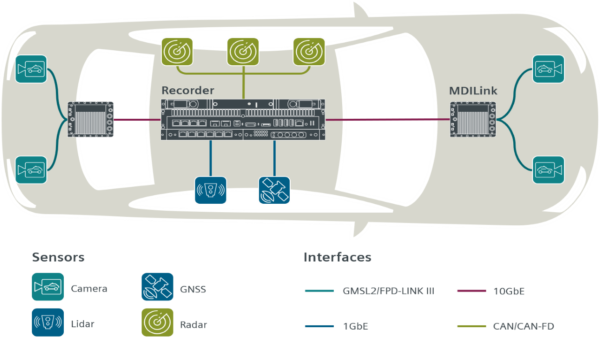 A picture says more than a thousand words. A couple of weeks ago, I stumbled upon this post on Linkedin. In this short video, the Tesla AutoPilot misunderstands the red letters of a vertical banner display and interpret the red letter O as a red light. Well, this small error could result in an accident in regular traffic.
https://www.linkedin.com/embed/feed/update/urn:li:ugcPost:6726521566835875840?compact=1
Of course, your human brain didn't make this error. But how can you prevent the artificial intelligence of a computer from misinterpreting the signs it comes across? This is where ADAS data collection enters the scene.
ADAS data collection is essential
Indeed, by driving millions of miles, and coming across a myriad of different complex driving scenarios, vehicles equipped with ADAS sensors collect the terabytes of data that will be used to train the driving automation algorithms. This data then feeds the algorithms with real-world information. And helps them understand how a red O differs from a red light. Additionally, the collected ADAS data is an indispensable element for the testing and validation of the vehicle's ADAS systems.
But collecting ADAS sensor data isn't a straightforward task. What would be the consequences of feeding the algorithms with incorrect, incomplete, or corrupt data? Worse, would you trust a system that's validated by flawed data?
Join the free webinar
In the webinar "High-speed ADAS sensor and autonomous vehicle data collection for testing and validation", Ian McGann addresses the challenges of ADAS sensor data collection. Amongst others, he also discusses:
Why accurate sensor fusion is essential and how to achieve it
What the technical requirements are for a robust and reliable in-vehicle data collection solution
How to capture and store terabytes of data in a single in-vehicle unit – and how to easily expand this unit to meet growing bandwidth and storage requirements
How a complete toolchain of the recording, visualization, and replay of raw data can support the development of autonomous vehicles
This free webinar took place on December 9, 2020. Hence, a video replay is now available.
ADAS data collection complements virtual testing
The number of possible driving scenarios is countless. Encounters with wild animals, objects falling off trucks on the road, pedestrians or other drivers acting unexpectedly, adverse weather conditions: the options are millions.
As much as data collection is needed, engineers have quickly realized that they will never be able to capture all possible scenarios from real-life data. Therefore, virtual testing fills the gap by allowing engineers to use a simulation tool for the validation and verification of ADAS systems.
The webinar also explains how the collection of physical data can support complements virtual testing solutions such as Simcenter Prescan.
If you missed the live session, watch it on-demand. Also, feel free to ask your questions in the comments field below.
This article first appeared on the Siemens Digital Industries Software blog at https://blogs.sw.siemens.com/simcenter/how-adas-data-collection-helps-accelerate-the-development-of-self-driving-cars/