Products
This e-bike sounds five times more pleasant and nearly two times quieter… but how?
Trek Bicycle, a leading cycling manufacturer, has long been synonymous with innovation and high-tech performance. In their pursuit of a quieter riding experience, Trek introduced the Fuel EXe, a high-powered electric mountain bike that sets a new standard for sound quality in the e-bike industry. The company partnered with Simcenter to revolutionize the acoustics of the Fuel EXe, offering riders an unparalleled and enjoyable riding experience.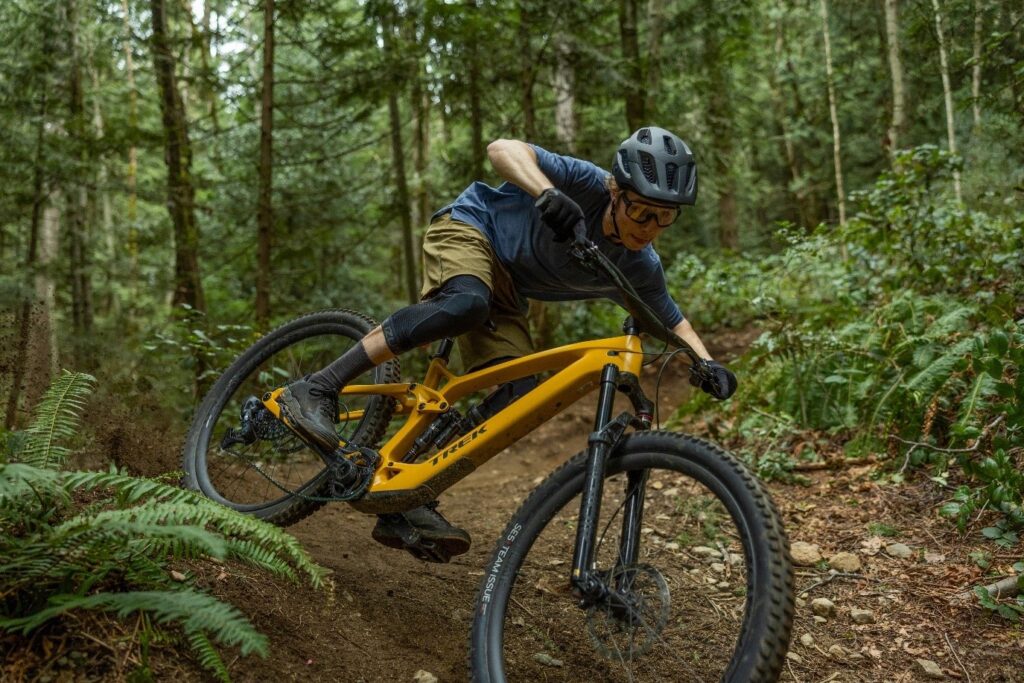 Elevating e-bike acoustics
Recognizing the significance of sound quality in electric bikes, Trek embarked on a journey to enhance the acoustics of their latest creation, the Fuel EXe. They aimed to apply new test and analysis methods to elevate Trek's acoustics competency to new heights.
Drawing inspiration from the electric vehicle industry, The Trek team took acoustics full circle when investigating the options for the Fuel EXe in terms of the sound experience and unpleasant sounds.
Optimizing Motor Performance
The mountain bike (MTB) engineering team at Trek was aware that the acoustic performance of the Fuel EXe was largely influenced by the electric motor. Initially, the team worked with TQ's HPR120 motor, known for its powerful output but considerable noise. They sought a smaller and quieter alternative. Upon exploration, they discovered that TQ's harmonic pin ring technology, with its minimal moving parts and distinctive gear meshing, held the potential to create a new motor that was both quieter and more compact.
Executing the test on the trail and the sound studio
Trek's Performance Research Group, equipped with Simcenter's testing solutions, conducted extensive field and lab tests to measure and quantify the sound quality of the Fuel EXe. Using Simcenter SCADAS XS and Simcenter Testlab Neo, the team calculated sound quality metrics such as tonality, prominence ratio, and articulation index, gaining valuable insights into sound perception and rider experience.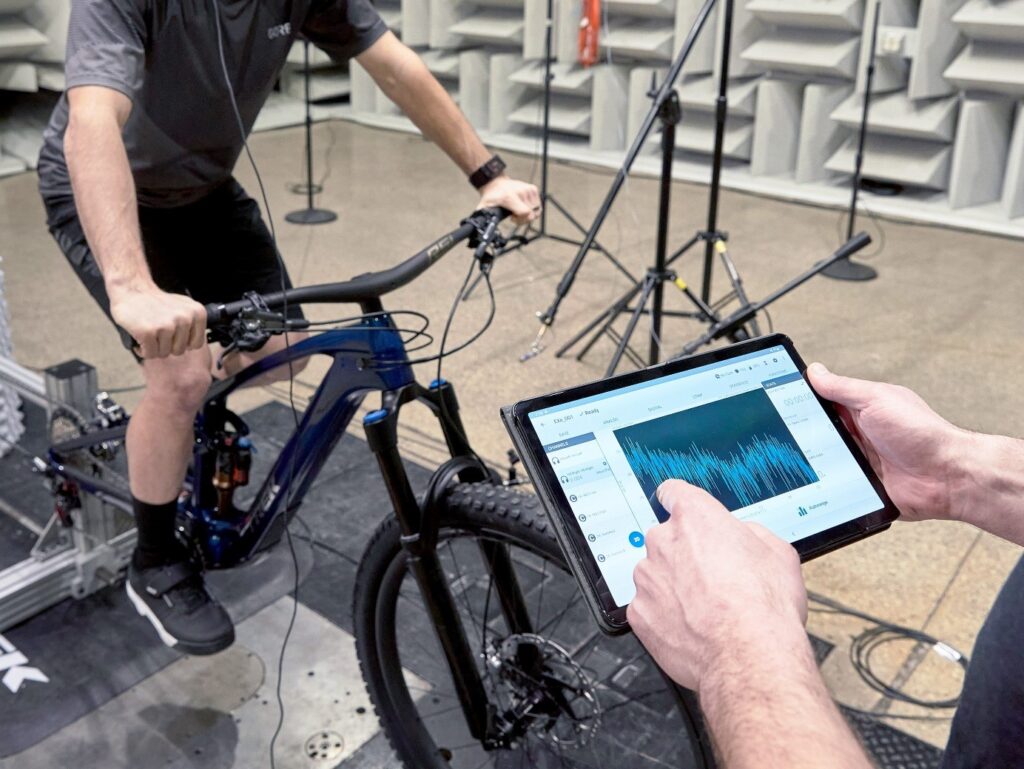 "Using Simcenter SCADAS XS to perform field testing is pretty easy because it fits in a bike jersey pocket, integrates seamlessly with the binaural headset and can be controlled wirelessly with the Simcenter Testlab Scope App on a tablet outside," says Paul Harder, principal research and development (R&D) engineer within the Trek Performance Research Group at Trek.
As a result, the Fuel EXe became five times more pleasant and nearly two times quieter than other popular e-mountain bikes on the market.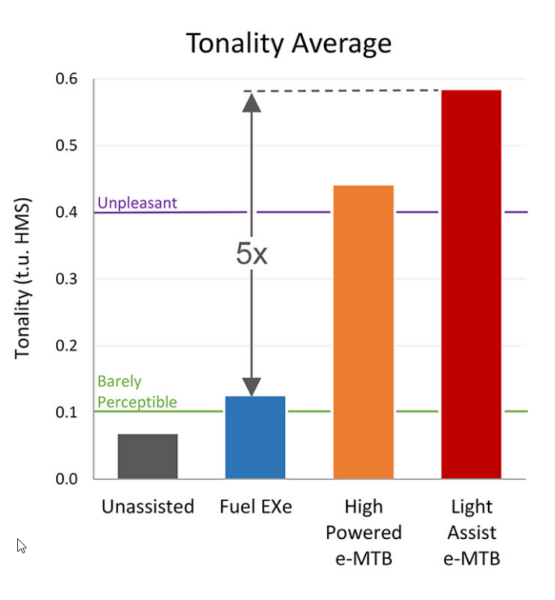 Harnessing Simcenter for testing
By harnessing the power of Simcenter testing solutions, Trek elevated the riding experience by focusing on sound quality, ensuring a more enjoyable and immersive journey for riders. Harder says: "Quantifying human sound perception is extremely complicated. Using Simcenter SCADAS XS and Simcenter Testlab Neo software let me focus less on how to get correct answers and more on what those answers were teaching me. The ability to quickly test different metrics and interactively visualize, filter and playback data led to much quicker and more confident insights that we couldn't have gotten otherwise."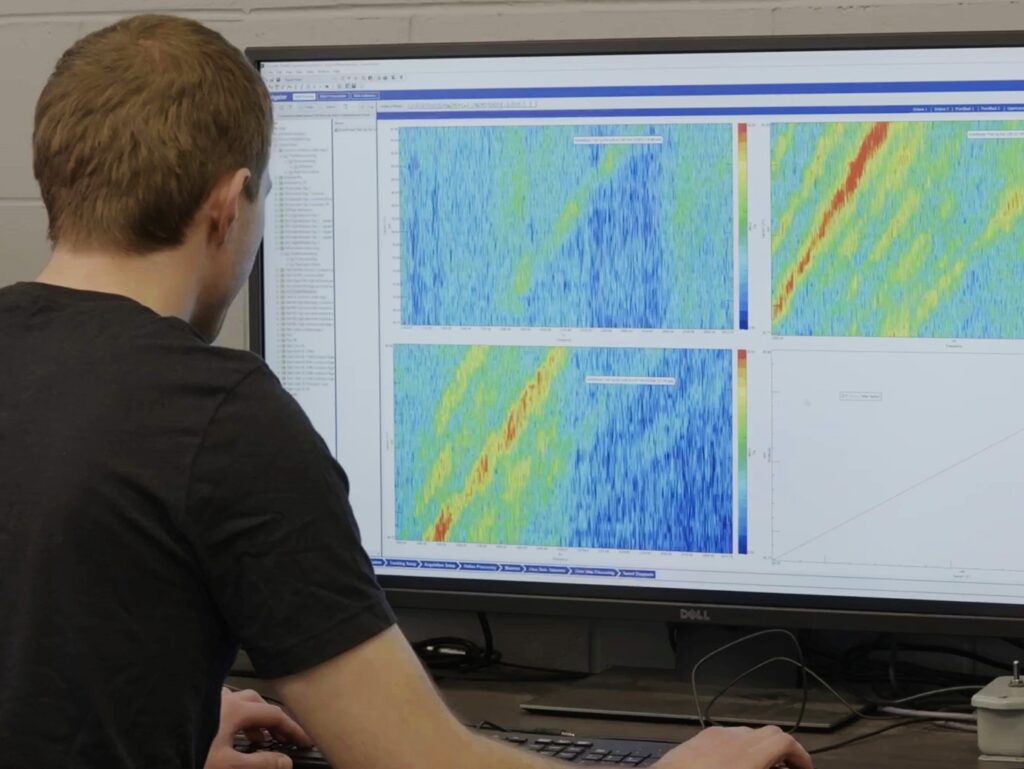 To learn more about how Trek puts sound quality on the e-bike metric map with Fuel EXe, read the full article:
This article first appeared on the Siemens Digital Industries Software blog at https://blogs.sw.siemens.com/simcenter/e-bike-sound-quality-trek-fuel-exe/