Products
Autonomous vehicle development at scale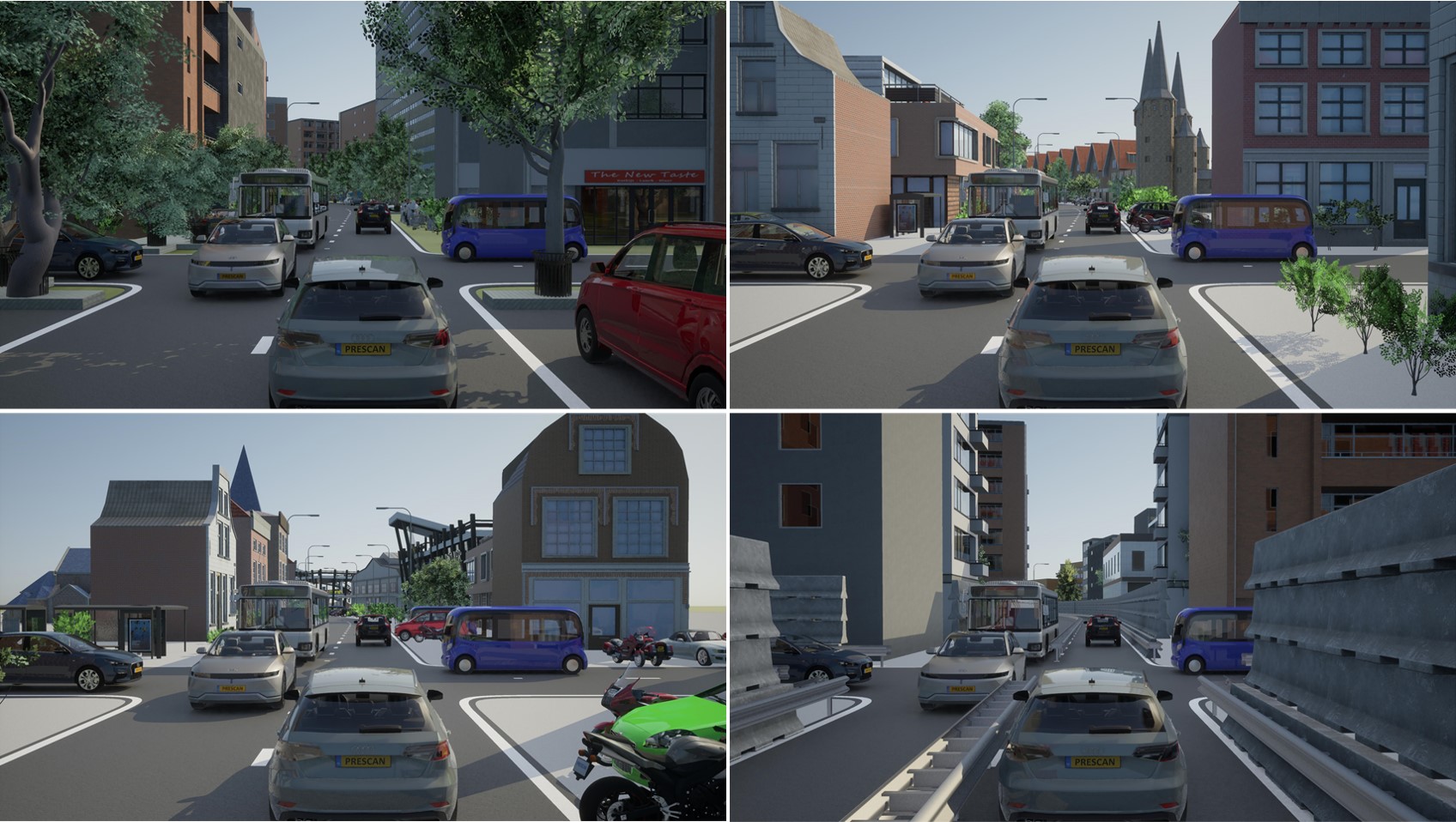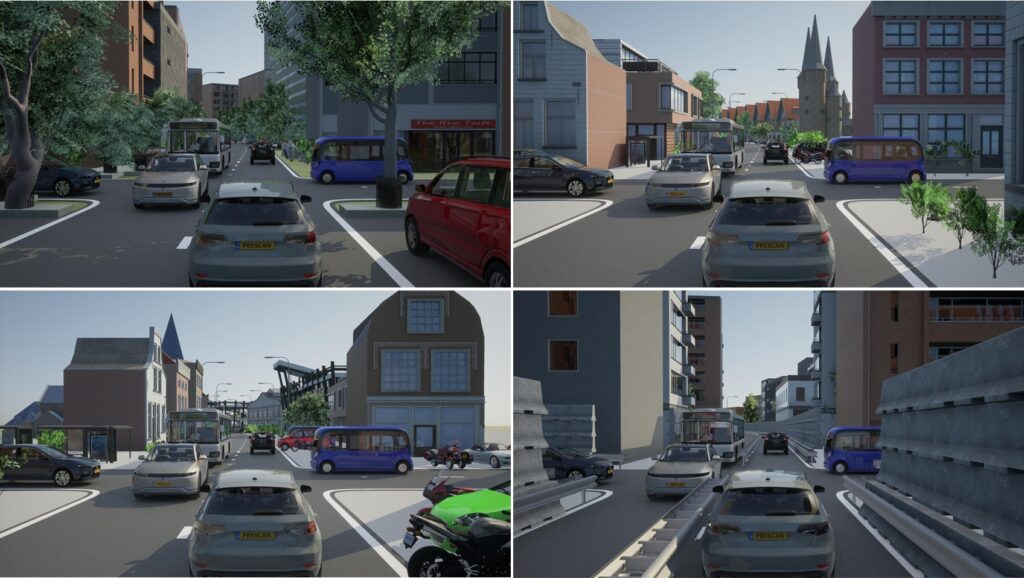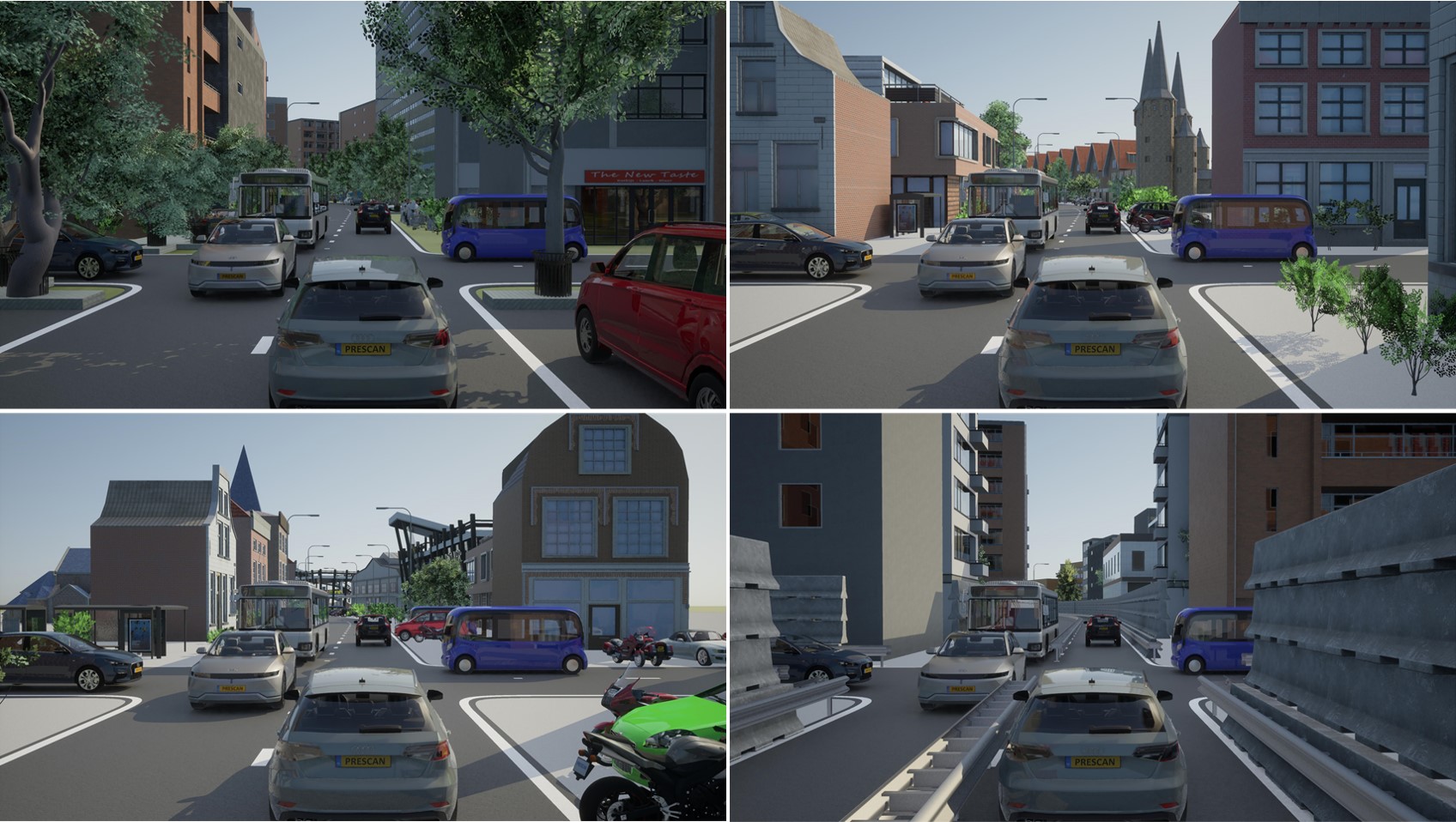 Simcenter Prescan, the best physics-based simulation platform, on desktop, cluster and cloud, for autonomous vehicle development, announces the release of version 2022.1. Simcenter Prescan 2022.1 introduces co-simulation with SUMO for automatic traffic generation and comes with procedural world creation scripts enabling users to quickly define test scenarios with (controlled) randomness and variation for the validation of autonomous vehicles. The Simcenter Physics based Radar (PBR) now includes pedestrian and Linux support. Prescan Physics based Lidar sensor model has been further improved to help users improve the accuracy and ease-of-use of AV/ADAS simulations.
Procedural world generation with smart traffic
Variation is key to the development and testing of AV systems. Simcenter Prescan now comes with procedural world generation scripts, which synthetically generate randomly varied worlds. Combined with new smart traffic generation of the SUMO plugin, AVs can now be virtually extensively tested in changing environments.

ASAM OpenX support
Standardization and interoperability is a must. Co-simulation or connecting your AV stack to Simcenter Prescan has never been so easy as now, with this release you can create compliant OpenDRIVE files with Simcenter Prescan. This release also introduces catalogs for openScenario files, and external controller. These additional features bring the OpenX standard support in Simcenter Prescan to a very mature level. Users are able to import and use a large variety of openDrive and openScenario files within their virtual validation setups.
Pedestrian support for physics based sensor simulation
With this release, animations of pedestrians are supported for the Physics-based Radar. This means that the output of the PBR will show artefacts related to the movements of those actors, for example micro-doppler effects. Also, the Physics-based Radar is now available for Linux machines as well.
Simcenter Prescan 2022.1 brings exciting updates to the Physics based Lidar sensor. Prescan models the energy returned to the Lidar due to color variations in the targets thus accurately modeling the affects on the performance of perception algorithms. Furthermore, point cloud outputs of the Physics-based Lidar can now be visualized as an annotation on the viewer screen.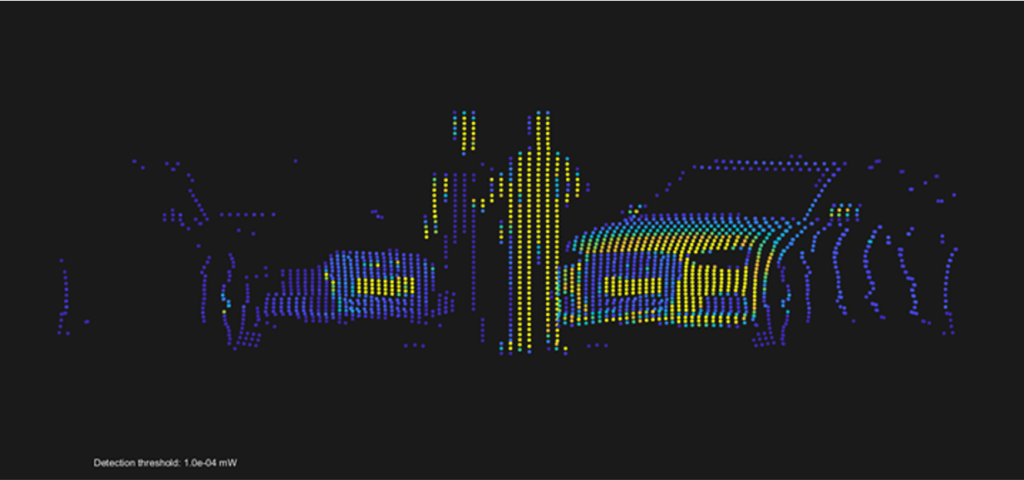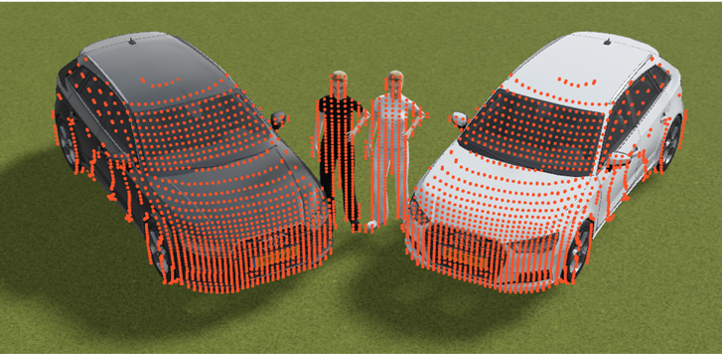 User defined messages for the V2X plugin
When you are working on topics like ITS-G5 encoding, geo-networking and 802.11p message scheduling development look no further. Today you can define your own binary messages like ASN.1 messages within Prescan. Your V2X HiL can be easily connected through C++ or Matlab Simulink.
Physics based simulation at scale
With this new release, the Point-cloud Lidar (Physics-based Lidar) is supported in Azure cloud as a beta. Prescan users are now able to perform high fidelity simulation at scale, using the same solution and cluster / cloud environment. Customers may also benefit from faster cloud deployments and documented guidance for analysis and digestion of large results sets using unsupervised learning with this release.
Interested customers can request to evaluate it!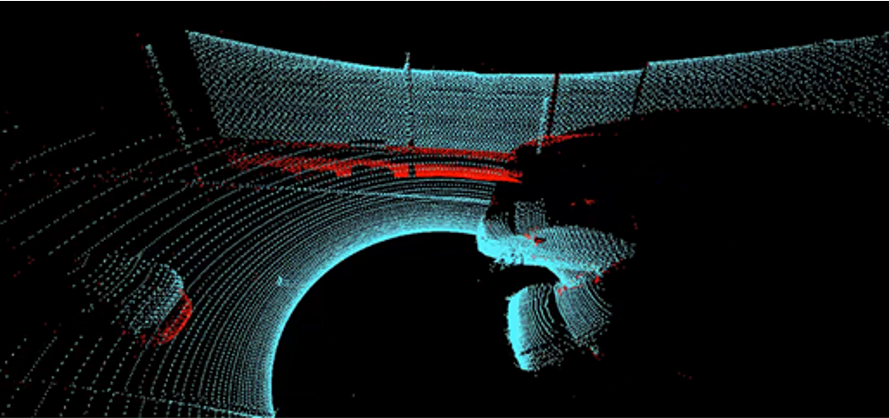 Simcenter Prescan – Simcenter Amesim vehicle dynamics
Simcenter Prescan includes integrated Simcenter Amesim models for high-fidelity vehicle dynamics simulations. The pre-configured models are included within the Prescan base offering while the archetype models require an additional Simcenter Amesim run-time license. The archetype models offer the choice for modeling segment A, segment C (front-wheel drive) vehicles, SUV (all-wheel drive), and non-articulated trucks (rear-wheel drive). While the pre-configured models enable the user to simulate ADAS and AV system design and validation use cases, the archetype models enable the test and validation of ADAS and AV corner cases through high-fidelity customizable vehicle dynamics simulations.
New assets
Simcenter Prescan has an extensive library of assets which is regularly updated based on customer requests. The Hyundai IONIQ and Hino Blue Ribbon bus have been added to the Simcenter Prescan vehicle library. Several new building models have been added to enrich the city modeling experience. Furthermore, infrastructure objects (e.g., cement guardrail, sound absorbing wall, fence etc.,) have been included to provide additional variation for performance and accuracy testing of sensor perception systems.

New demos and webinars
EuroNCAP protocols provide an important benchmark for the testing and validation of ADAS systems. Simcenter Prescan 2022.1 includes the ENCAP Automated Emergency Braking (AEB) scenario suite with automated reporting to enable our customers to validate their ADAS systems against the ENCAP protocol scenarios. The scenarios are available in Matlab, as well as Python. The test suite also includes an example safety assist system designed to avoid a crash in the longitudinal direction. The demo suit is available at the Support Center.
For customer interested in understanding the challenges in the validation and verification of automated vehicles please visit the on-demand webinar on validation and verification of physics based sensor simulation.
The strategies for the validation and verification of automated vehicles are further developed in the on-demand webinar on highly automated driving systems validation.
Collaboration with Xcelerator Share
Xcelerator Share is now available together with Prescan and enables innovative product design and manufacturing via robust digital threads that ensures data is accessible when and where it is needed.
Want more information?
Interested in the new Simcenter Prescan 2022.1 release?
This article first appeared on the Siemens Digital Industries Software blog at https://blogs.sw.siemens.com/simcenter/autonomous-vehicle-development-at-scale/