Corporate
Shift Left at Siemens Realize LIVE Americas With Design-to-Source Intelligence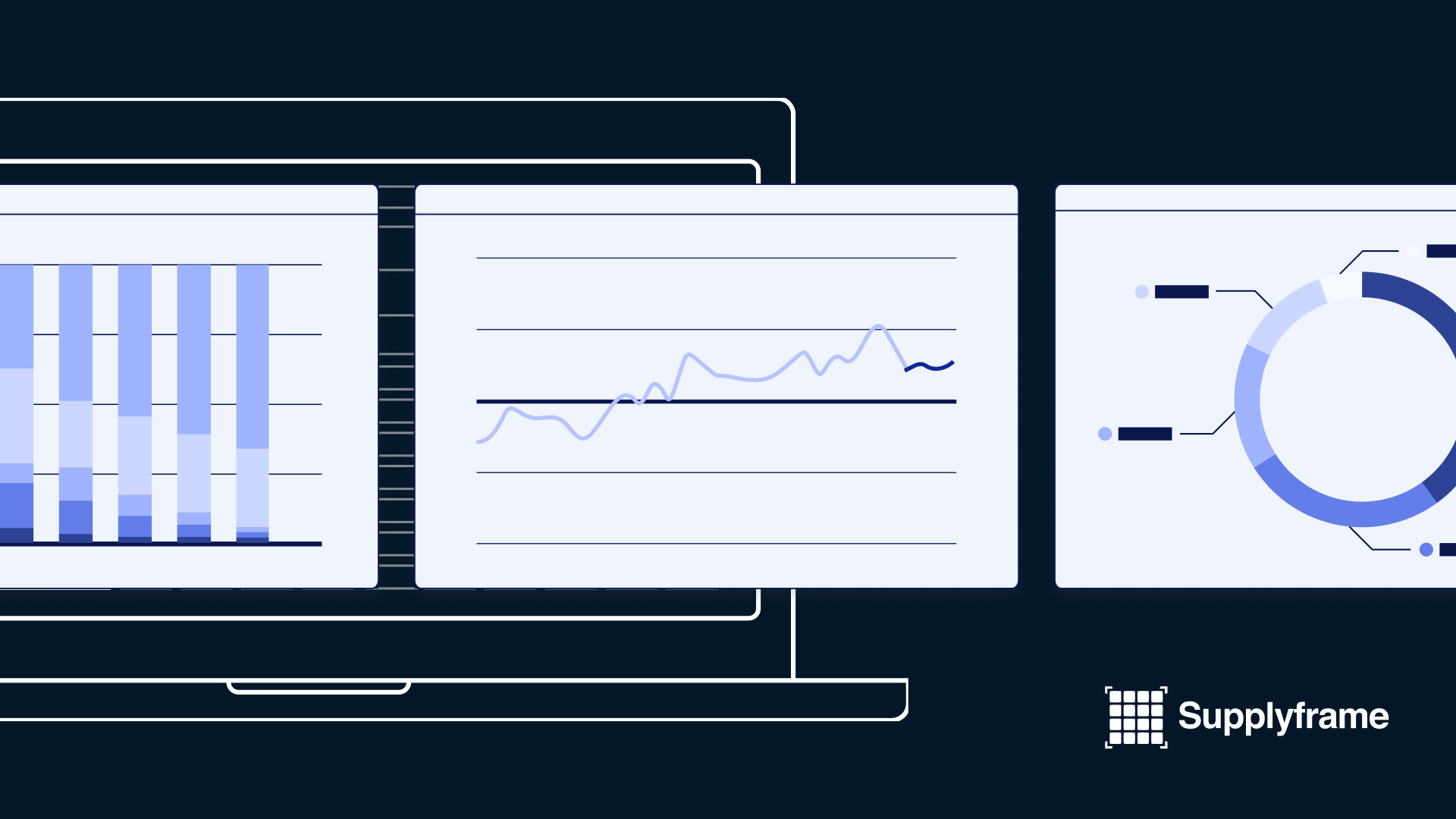 Supplyframe's Design-to-Source Intelligence solutions inject valuable intelligence and insights across the product lifecycle, from design and demand to supply and risk factors. This new breed of solutions democratizes information across engineering and sourcing teams, powering greater collaboration while eliminating costly redesign cycles. As a recent addition to the Siemens Xcelerator Marketplace, Supplyframe is excited to join other Siemens partners at Realize LIVE this year in Las Vegas.
Join us as we explore how Design-to-Source Intelligence (DSI) solutions enable digital threads across new product development and product lifecycle management. Accelerate processes and bring greater resilience from product design, all the way through to production. Attendees will also get a firsthand look at how DSI solutions are powering strategic sourcing strategies for leading global manufacturers and distributors today.
Why a "Shift Left" Mindset is Crucial Going Forward
At Supplyframe, we believe that resilience begins at the point of design. By embracing new collaborative technologies and outside-in intelligence early and often, companies can "shift left" to get designs right the first time, accelerating product introductions and taking advantage of market opportunities along the way. In today's electronics manufacturing landscape, where every new design creates complexity in the supply chain, organizations that don't consider risk and cost early often get left behind.
As much as 80% of a product's lifetime risk is decided during the design phase, according to Supplyframe data.
Supplyframe's Design-to-Source solutions include:
Supplyframe Commodity IQ – Unlock forward-looking decision support with up-to-date insights and accurate forecasts across all major electronics commodity groups.
Supplyframe NPI – Inject intelligence and clarity into your new product introductions, discovering opportunities to mitigate risk and reduce costs before your BOM is finalized.
Supplyframe DirectSource – Eliminate blind spots in your supply chains and realize the benefits of real-time intelligence, forecasting, and risk assessment across the entire product lifecycle.
Always On, Always Learning, Always Improving
Design-to-Source Intelligence solutions are powered by the world's most comprehensive network of active engineering and sourcing professionals across more than 70 vertical search engines, community sites, and media properties. Our deep understanding of market activity, combined with detail-rich external data and analysis offer unparalleled access to intelligence so enterprise design and sourcing teams can make better decisions and transform antiquated processes.
"Developing the digital capabilities to support an intelligent digital supply chain is no easy task. It requires a clear vision, experienced partners, strong ecosystems, and the most current and complete intelligence. The Molex-Supplyframe partnership provides us with these critical ingredients to accelerate our sourcing processes and create greater value for our customers"
– Don Hnatyshin, senior vice president and chief supply chain officer at Molex
Learn more about Molex's digital transformation journey during Hnatyshin's June 14 keynote presentation.
Interested in Learning More? Join us at Realize LIVE Americas!
Supplyframe is excited to join other Siemens Xcelerator Marketplace partners this year at Realize LIVE Americas in Las Vegas, Nevada from June 12th to the 15th, 2023. Our Design-to-Source Intelligence solutions will be on full display in the Siemens Pavilion during the event.
Come visit us at the event to learn more and experience how a new breed of intelligent solutions can drive better outcomes from design to sourcing, and beyond.
This article first appeared on the Siemens Digital Industries Software blog at https://blogs.sw.siemens.com/realize-live/shift-left-at-siemens-realize-live-americas-with-design-to-source-intelligence/