Podcasts
Promoting Student Involvement and Engagement with SPEED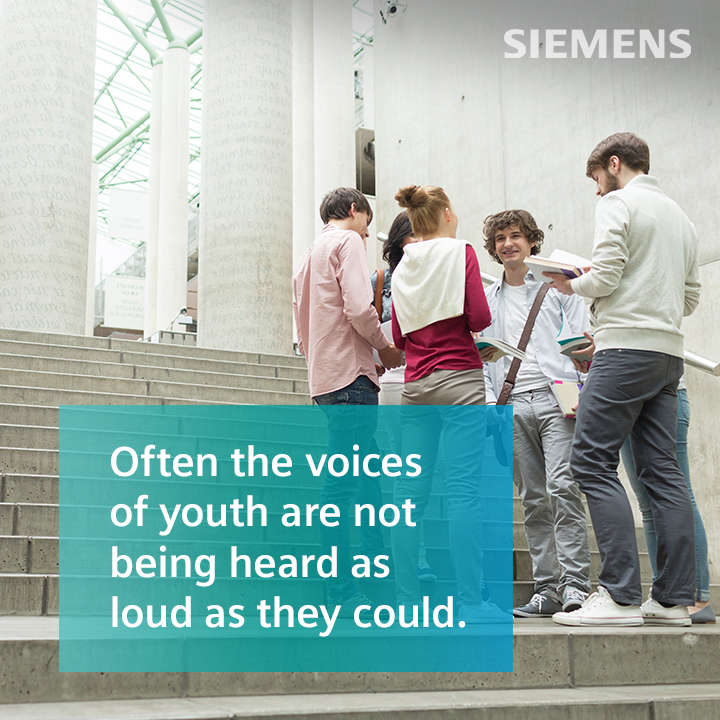 The pandemic has brought significant disruptions in academia in the past couple of years. How has the pandemic impacted the traditional learning experience and forced students and educators to adapt? How has it been especially difficult for engineering students who require a lot of practical classes and collaboration with peers? What is the future blueprint of industry and academia for engineering students in the post-pandemic era?
On this episode of Innovation in the Classroom, our host Dora Smith joins Maria Laura Polo and Felipe Gomez, engineering students leading a student-engagement and non-profit organization – SPEED, which stands for the Student Platform for Engineering Education Development. SPEED's mission and goal are to encourage student involvement and engagement by integrating the youth engineering community and exposing students to new opportunities and tools to further their engineering careers.
In this episode, you will learn about Maria Laura and Felipe's own experiences as engineering students, the importance of networking and adaptability, and what they think the industry can do to promote innovation in the classroom.
About SPEED
SPEED was founded in 2006 in Rio de Janeiro by a group of engineering students interested in education. The team has evolved into a new organization that tries to bridge the gap between STEM students across the globe into five different pillars – education, climate action, inclusion, diversity, equity and access, peace engineering, and mental health – identified as essential elements for the future of the organization.
SPEED drives student engagement and involvement
SPEED functions as a network between stakeholders, student leaders, academia, and industry. In such a way, the organization can facilitate the dialogue between the different stakeholders and push forward in engineering education, including as many people worldwide. Whether online or in-person, SPEED provides a global platform for students interested in engineering to have networking opportunities with peers around the globe bringing in different cultural perspectives.
SPEED also increases engagement by reaching out to other student organizations. One such example is Abenge Estudiantil, the Brazilian organization of Engineering Education and its student division. Through the outreach, SPEED could connect and work with members in South America, expanding their horizons and adding different cultural perspectives.
Another way that SPEED drives student involvement is by organizing a conference for its members called the Global Student Forum. The event brings together academics, government representatives, industry and non-profit organizations, and students to participate in innovation workshops and discuss existing projects and initiatives to maximize the student voice within the engineering community.
"Voice of Change" Initiative
SPEED has a range of initiatives aimed at student engagement and success. One of its most recent initiatives is "Voices for Change," a series of online webinars. The one-week event will host different types of industry partners, young engineers, students, entrepreneurs, and people from academia as speakers. Participants can join the session of their interest, share their experiences, and take on different challenges.
"SDG for Youth Network" Initiative
Another SPEED initiative is the SDG4Youth network, which aims to include youth education activists in shaping education policies. Felipe joins the organization as a representative for the network. UNESCO created it to advance the SDG4 goal of achieving quality education for all. Now the organization is working with other youth across the globe to impact the different education forums and to deliver the voices of youth engineers and people in the STEM field.
Digital innovations that Maria Laura and Felipe experienced during Covid lockdowns
The pandemic has sped up many digital innovations such as online collaboration platforms, webinar services, and online education platforms. Maria Laura and Felipe shared that student organizations, adaptive learning, industry intervention, student engagement, involvement, and amplification are vital to academia's success and growth. Universities need to modernize their processes and redesign their curriculum to bridge the gap between academia and industry and foster innovation in the classroom.
Connect with Maria Laura:
"If an organization like SPEED supports you, and we are able to give you financial aid in joining those types of events, then it will just be a lot easier, you won't have to consider you know, it will become a possibility for you. And if it's a possibility, then you're going to want to do it."

Maria Laura
Connect with Felipe:
"It's all about connecting with other like-minded people to create meaningful engagement in those spaces."

Felipe
Tune in to the episode to learn more about how SPEED empowers youth engineers.
Innovation in the Classroom Podcast
Innovation in the Classroom by Siemens explores best practices to empower the next generation of digital talent. In this podcast series, Dora Smith takes you through discussions with leading voices from the world of engineering education who are preparing future engineers in Academia 4.0 to shape the world of innovation.
Listen on:
This article first appeared on the Siemens Digital Industries Software blog at https://blogs.sw.siemens.com/podcasts/innovation-in-the-classroom/promoting-student-involvement-and-engagement-with-speed/