Podcasts
Podcast series: Additive manufacturing – an industrial revolution (Part 4) – materials solutions
Today we continue our conversation from Episode 3 of our Additive Manufacturing Podcast, where we talked about how customers are using additive today, and how this technology is gearing up for the future. In this episode, we discuss the machines used in additive, and how they're managed in order to produce consistent quality output . We also look into the future of additive and get an understanding of how customers view the innovations happening within the industry.
Some Questions I Ask:
How difficult do you find it to add a new machine from a different vendor or new materials to your process? (1:52)
Have you found a lot of variation between machines of the same type and from the same vendor? (3:15)
Do you guys have a consistent recalibration process time period that you go through? (3:43)
How do you deal with a new material when a customer asks you to print something you haven't dealt with before? (6:06)
What do you do to make sure that the prints you're making and delivering to your customers meet quality standards? (10:16)
What You'll Learn in This Episode:
The process that eventually led to serial production (4:26)
How climate change has been a catalyst for innovation (7:54)
One impediment that is hindering the expansion of additive (8:39)
The role software plays in quality control (11:00)
The range of certifications obtained by Materials Solutions (11:50)
The future outlook for additive manufacturing (14:14)
Connect with Tad Steinberg:
Connect with Trevor Illston:
Resources:

Additive Manufacturing is a technology with endless potential. Because it's still relatively in its infancy, it takes a certain level of mental gymnastics to really comprehend where it could lead us. Certain industries like aerospace, automotive, and power generation came early to the table with ideas. Starting there meant that quality standards began at the absolute pinnacle. Since then, the possibilities have kept growing, opening doors to more and more industries globally.
But with any new technology comes skepticism, and often there's a reluctance to adapt old systems to new ways of thinking. Companies must shift their mindset from that of traditional manufacturing to that of additive manufacturing, so that the possibilities and benefits can begin to reveal themselves. This is how decision-makers are activated, and getting them excited about the possibilities of additive is where the future begins to take shape.
Back with us today are Tad Steinberg and Trevor Illston from Materials Solutions. They are experts in printing complex metal parts of exceptional quality, most notably the high quality standards of the aerospace industry. Siemens acquired a majority stake in the company back in 2016.
Trevor was one of the founding members of the company in 2006, and today he's the Chief Technical Officer. He's been developing and applying additive technology to solve industrial problems and works closely with the aerospace, power generation, and automotive industries.
Tad is the Manager of Siemens Energy's Additive Manufacturing Business Development, Marketing, and Sales. He leads business development activities for the Americas at AMAC, the Additive Manufacturing Application Center in Orlando, where he works to create solutions for customer training, identification, and application of engineering requirements.
Further Discussion
For more discussion and information on this episode, check out the supplemental article in our Thought Leadership blog!
About our Experts
Tad Steinberg – Manager of Siemens Energy's Additive Manufacturing (AM) business development, an experienced, results-oriented technical leader demonstrating the ability to build and lead global teams to new levels of business-to-business success in fast-paced environments. Ten plus years of management experience and more than 20 years of experience within the Aerospace and Energy sectors.
Connect with Tad on LinkedIn
Trevor Illston – Chief Technical Officer for Materials Solutions Ltd
Connect with Trevor on LinkedIn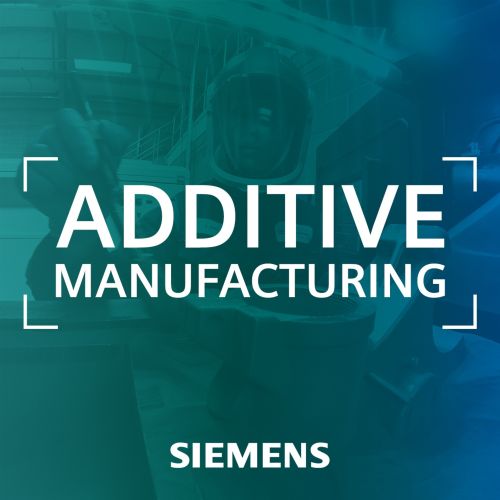 Additive Manufacturing Podcast
Listen on:
This article first appeared on the Siemens Digital Industries Software blog at https://blogs.sw.siemens.com/podcasts/additive-manufacturing/an-industrial-revolution-part-4-materials-solutions/