Podcast series: Additive manufacturing – an industrial revolution (Part 2) – customization, simulation, the future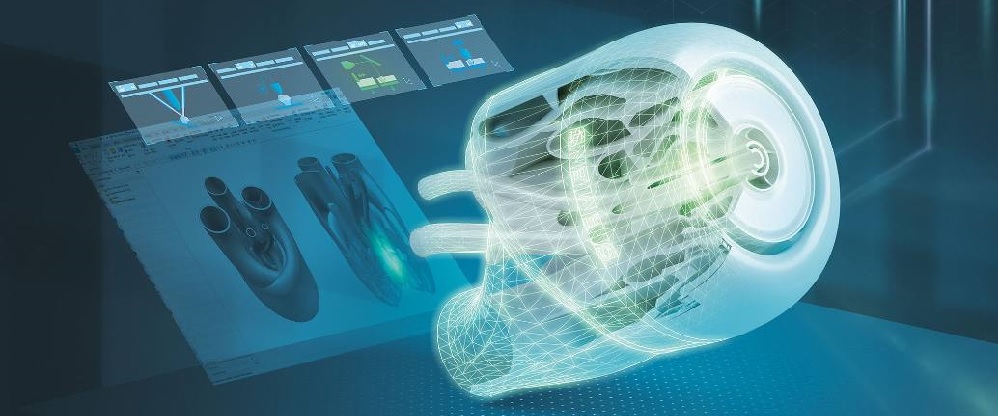 Summary
New technology never begins in a perfect state of readiness. There are inevitably bumps in the road that need to be traversed. In the case of additive manufacturing, this process is made even more complex by its diversity of use. It's not for a single industry or product, but rather holds potential for many industries and a countless number of highly customizable products. The possibilities are endless and the journey to perfection may be a long one, but with so much potential, the value of additive manufacturing is clear.
Where are we now, and what are we learning? As drivers of this industry, we've collected an encyclopaedic level of information on what works and what doesn't. Today, we're talking about how Siemens are investing in the simulation process, what those investments are teaching us, and how this dedication is bringing value to our customers. 
In this episode, we're back with Aaron Frankel, the Vice President of the Additive Manufacturing Software Program at Siemens Digital Industry Software. For 23 years he's worked with the team as an Application Engineer, a Product Manager, and he's been involved in marketing, design engineering, and manufacturing. He's responsible for the overall additive manufacturing business, our solution roadmap and our partner ecosystem. Today, we're continuing our conversation about the current landscape of Additive Manufacturing. 
Some Questions I Ask:
What are some additional use cases for additive manufacturing? (1:11)
How does software fit into the innovation process? (9:42)
How is simulation helping with the high failure rate for prints? (13:45)
What are companies communicating to you about the solutions Siemens are able to provide? (17:59)
What You'll Learn in This Episode:
How topology optimization is being used with additive manufacturing (3:20)
The future capabilities of additive manufacturing (6:23)
How the digital twin helped create a solution for the post process of depowdering (10:45) 
The 3 primary areas of investment in simulation (15:00)
The unique value propositions that our software offers (18:10)
Connect with Aaron Frankel: 
Additive manufacturing (AM) or 3D printing and its Industry 4.0 generation of innovative products are accelerating the pulse of performance and mass individualization in manufacturing. We are witnessing some stunning additive manufacturing attributes, including consolidating parts, print assemblies, functional part capabilities, personalization and customization.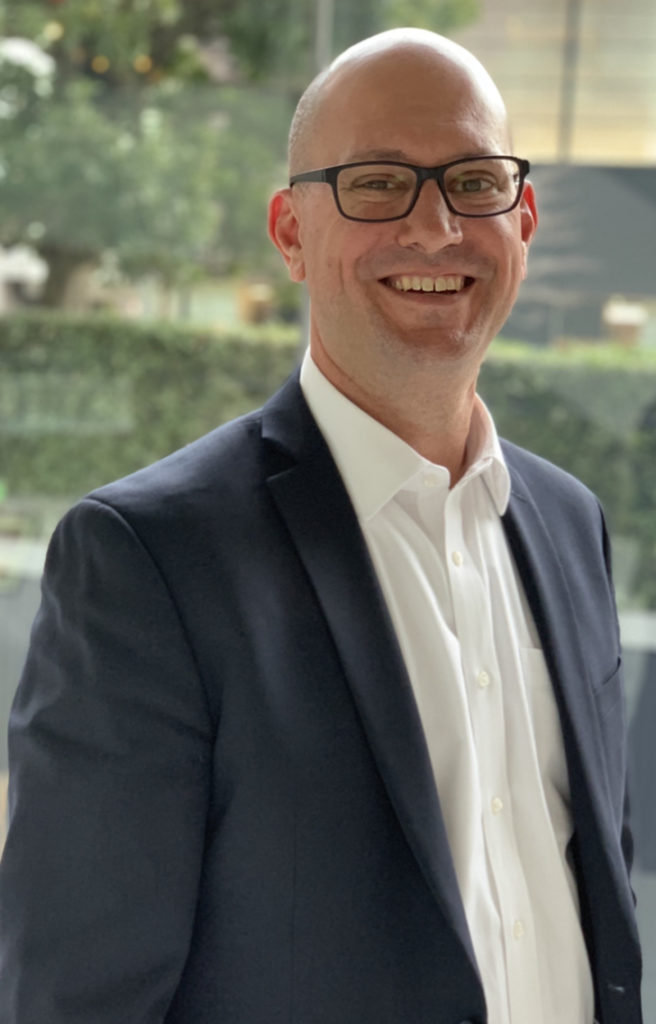 Additive manufacturing – personalization, customization and optimization
In this second podcast of our new additive manufacturing podcast series, we are joined again by Aaron Frankel, vice president of Siemens additive manufacturing software program. He discusses the landscape of additive manufacturing, its current state, customer interest, product performance and hindrances to adopting this technology.

Our primary focus in this second podcast is personalization, customization and optimization. Additive manufacturing unlocks tremendous flexibility in the manufacturing process by adding details to parts, textures and labels. We see personalization from scanning to printing, including the human anatomy for designing a prosthesis customized to fit the body explicitly – a fantastic opportunity for additive.
In the manufacturing arena, this is printing for a lot size of 1, a definitive application for additive manufacturing to print a single unique part at the same cost as a non-unique copy of a part. This scenario opens a new world of possibilities for customization and personalization.
Moreover, there's much discussion in webinars, articles and blog posts about topology and brackets' optimization. For example, technologies like thermal and flow performance optimization are a Siemens/HP collaboration to leverage their 3D printers to produce parts that enhance their printers' performance. It involves re-engineering a key component within the system responsible for keeping the print heads cool in the HP 3D printer.
Leveraging unique capabilities, Siemens uses simulation-driven computational fluid dynamic (CFD) topology optimization to specify the cooling system's performance objectives within the printers with software to autonomously engineer a better performing duct that delivers air to the print heads. The system determines where the material needs to reside in the duct to control the airflow through the system much more efficiently than human engineers.
Examples like these are quite inspiring to others in the market – perpetuating a myriad of possibilities. Engineers and leaders within organizations seek ways to leapfrog their products' capabilities over their competition by looking for new innovative pathways. Fortunately, additive manufacturing shines in this area – driving greater adoption of additive in the industry.

Companies need an end-to-end solution, with multidisciplinary generative engineering capabilities and the ability to simulate the design performance, print process and shop floor efficiency. This process must occur in a tightly controlled, managed and traceable environment. Siemens enables companies to produce parts in highly regulated markets, managing the data and the process with traceability in a managed environment.
Additive Manufacturing a new generation of products and individualization
Moreover, additive manufacturing's next generation of products is driven by new frontiers of performance and mass individualization to enable new business models. Additive provides the fundamental capabilities that allow a business innovation transformation. When you combine advanced capabilities like the internet of things (IoT), artificial intelligence (AI), systems engineering, predictive analytics, simulation and automation and low code development, you ultimately realize the goal of autonomous innovation with additive manufacturing.
Subsequently, someday every company will have its autonomous innovator. And this innovator will know everything about their business – products down to the smallest part, the parts function in the more extensive system, the cost of materials and where and how they are made. It will know the company's financials, competitors and markets the company serves. It is possible that we're going to set the requirements for what constitutes a successful innovation in a company, and the autonomous innovator will continue forward with it. Also, I think the autonomous innovator will have the ability to take an order, like, "tell me whenever the cost or performance of one of my products can be improved by 20%." The innovator will then respond and fulfill that condition, asking if you would like it in 3D, and print the part. These are forward-thinking predictions that could happen in the next decade or so. However, our primary objective is to advance additive manufacturing and seek methods to overcome barriers to its adoption.
The challenge of AM failure rates
One of those barriers is the AM failure rate. The high failure rate of 3D printed parts is a big challenge for companies. Many companies must print a part five or more times to quality it. This labor equates to time, energy and engineering involved in each attempt to print; thus, we're witnessing a build-up in the queue of new parts and designs waiting for the engineering team to resolve for accurate, repeatable printing.
Also, simulation plays a fundamental role in reducing the cost and time to qualify these new designs and processes. As we continue to improve our capabilities, we come closer to the goal of first-time writing printing. We are investing in this ability – the simulation capability – in several different areas that span the process. There are three primary areas where we are investing, including:
upfront design process – providing some very easy-to-use cloud-based capabilities for companies looking to analyze a part to quickly determine its optimal build orientation.
simulation – supports the overall process in build process in CAE-based macro-scale simulation, including supports, powders, predicting thermal-mechanical distortions and altering CAD geometry to compensate for those distortions.
path optimization – predicts mesoscale defects that result from overheating along the scan path. When we determine where there may be overheating, it can re-sequence the scan vectors to correct the defects that we predict.
The combining of all these capabilities on the simulation front assists in targeting efficiency and cost-effectiveness of 3D printing, thus ultimately accelerating AM's industrialization.
Siemens Digital Industries Solutions Software, through its Xcelerator portfolio, provides a breadth of simulation skills to help engineers with many capabilities, including simulation for build orientation, optimization and macro and mesoscale process simulation.
Learn more in the second podcast in this AM series with Aaron Frankel and Ashley Eckhoff. You can also access this podcast via Apple, Stitcher, Spotify, Castbox, TuneIn or Google.
About our experts:
Aaron Frankel is vice president of Siemens additive manufacturing software program. He has over 20 years of experience in the PLM software industry and has held various positions in engineering services, product management, and marketing – all focused on helping manufacturers take advantage of the latest digital design and manufacturing technology.
Ashley Eckhoff has a background in engineering and has been with Siemens for over 20 years in various capacities. He has spent the past few years deep-diving into additive manufacturing in both product design and marketing roles.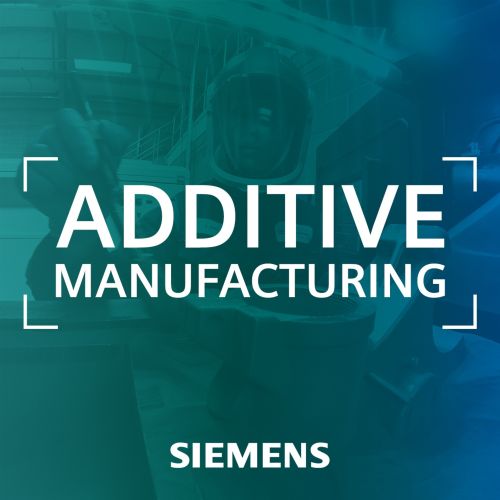 Additive Manufacturing Podcast
Listen on:
This article first appeared on the Siemens Digital Industries Software blog at https://blogs.sw.siemens.com/podcasts/additive-manufacturing/additive-manufacturing-an-industrial-revolution-part-2-customization-simulation-the-future/