Smart Design-to-Manufacturing Handover with Online PCB DFM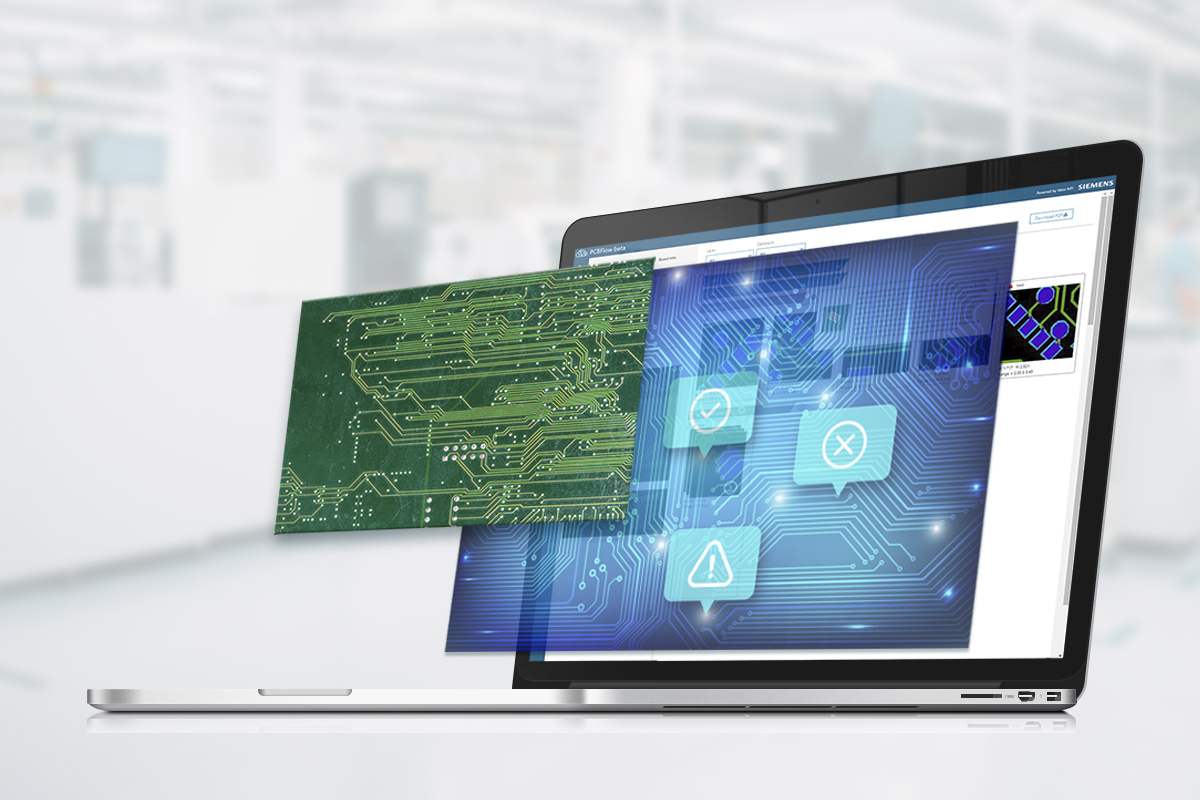 PCB design handoff needs a solution
PCB design is more complex than ever before, and at the same time, designers driven to achieve fast time to market. Under pressure and focused primarily on functionality, designers aren't always aware of manufacturability requirements. As a result, multiple iterations and corrections are needed when the design reaches the manufacturer to ensure that the PCB can be successfully manufactured by a given supplier.
Industry research indicates that almost every PCB NPI requires multiple re-spins. In most cases, the errors are only discovered late in the process, during production, which leads to a loss of engineering hours and SMT downtime. It's a problem that needs to be solved, urgently!
Manufacturers carry the cost and time of fixing issues
Not all designers run design for manufacturing (DFM) analysis during the design phase, and even when they do, they don't always use specific manufacturing capabilities. Therefore, the DFM report they generate is not particular to a certain manufacturers' manufacturing constraints. Consequently, the responsibility for fixing technical issues falls on the manufacturers, as do the associated costs.
2.7 revisions spins per NPI
The consequences are significant. Industry research indicates that there is an average of 2.7 re-spins per NPI over a three-month period, causing extensive delays in time-to-market. With the global supply chain shortage and delays in obtaining required materials which can extend to 52 weeks, manufacturers can't afford additional delays due to manufacturability issues.
Designs ready for manufacturing based on specific manufacturing constraints
Automated, in-depth, DFM analysis during the design phase is essential. It's a demanding process, requiring a solution that offers easy, online analysis based on the most updated manufacturer-specific constraints, and a clear report with the exact required corrections. This type of solution ensures a mature design, significantly reduces re-spins, minimizes risk and maximizes uptime and mass production. With design concerns eliminated, manufacturers can focus on optimizing the manufacturing process.
Maximizing machine utilization
PCBflow is a trusted and secure collaborative cloud-based platform for both designers and manufacturers. It streamlines communication and makes it easy to conduct an automated, comprehensive DFM analysis based on specific, real-time manufacturing constraints. PCBflow generates the analysis report within seconds, and as a cloud-based tool, it requires no installation and no hardware.
With PCBflow, manufacturers can prevent losses related to false production, reduce repairs by 80% and free up to ~600 engineering and quality hours per year – hours that can be invested in innovation and improvement. With PCBflow, manufacturers can move quickly to the next project, with the full confidence that the previous one will not require additional time. The results: improved efficiency, time savings, and higher-quality outcomes.
Check out our new video on PCBflow to learn more or visit www.PCBflow.com. Manufacturers can create a manufacturer profile, upload their specific DFM constraints, and invite their customers to run a DFM session.
Serve customers better with PCBflow.
This article first appeared on the Siemens Digital Industries Software blog at https://blogs.sw.siemens.com/pcbflow/2021/08/25/smart-design-to-manufacturing-handover-with-online-pcb-dfm/