Corporate
How efficient is your parts management?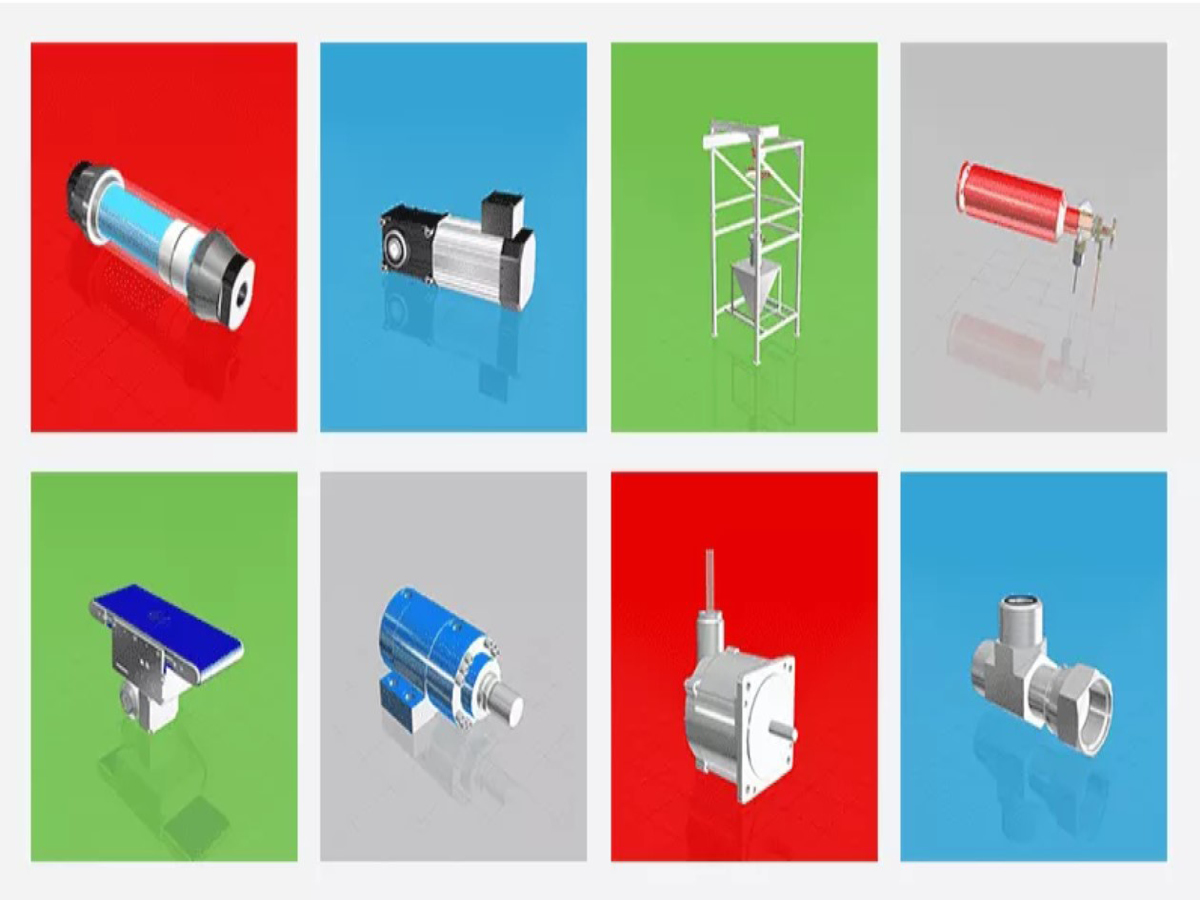 "Back in the day…" is the start of many stories about the past. Well, back in the day, when industrial design engineers, procurement professionals and supply managers needed to vet suppliers and find parts, they went to their parts management system: the bookcase. That's where they housed a buying guide of more than two dozen volumes – each around three inches thick – containing tens of thousands of pages of information on over 20,000 manufacturing companies.
These encyclopedias of outsourcing, commonly known as the "Big Green Books," displayed specifications and product information from the manufacturers, interspersed among ads. It took a heavily reinforced bookcase to house books, which weighed more than 100 pounds.
After narrowing down the search, it usually played out like this: the design engineer or purchasing agent made a part selection, solicited quotes from three vendors, picked the lowest price and then waited more than two weeks for the delivery. Only then would they often discover the parts were either out of spec or the wrong parts altogether. Today, when an employee purchases goods without authorization, we might call that maverick buying.
Stop wasting time replicating designs
Fortunately, those days are over. Still, a national survey discovered that 83% of engineers still spend time recreating parts that are readily available online. These results illustrate that companies reinvent the wheel instead of spending time on innovation.By replicating models of commercial off-the-shelf parts (COTS), engineers spend time manually recreating CAD representations that already exist. This creates little value in the final design and opens the door to costly errors and rework.
Engineers need CAD model search capability to ensure accuracy and verify that a COTS part fits within their designs. They should source the part directly from the manufacturer or a well-respected distributor. Strategic Parts Management with manufacturer-verified CAD catalogs embedded into the CAD and product lifecycle management (PLM) environment reduces work for everyone involved and ensures accurate parts master data. This lowers engineering costs, streamlines procurement and helps ensure symmetry with the manufacturing process. This improvement only happens with a concerted, collaborative effort from all stakeholders. And for everyone to work together smoothly, there must be a streamlined software environment.
Here's an example scenario: an engineer at a major industrial fluid controls company designed a new hydraulic pump and selected a two-bolt SAE AA ISO 50-2 mounting flange as a component. To no avail, she searched their CAD files to include the part in the pump's bill of materials. Frustrated, she searched the company's PLM and ERP systems for this common part. Surprised it wasn't an approved item, she worked with purchasing to obtain 5,000 flanges from an approved distributor, essentially maverick buying.
The engineer and the purchasing agent both have busy schedules and have to meet tight deadlines. They couldn't waste any more time on this simple flange. The order was placed. Two days later, the receiving department logged them in with the 8,000 already in stock but not included in the ERP inventory system. The company's CAD, PLM and ERP systems were all siloed, with little or no integration. Consequently, engineering resources were wasted, and parts were overstocked. Continuing on this path creates design cost overruns and added inventory carrying costs. Clearly, both factors cut into the company's bottom line.
The solution is digital and integrated
In today's Industry 4.0 environment, manufacturing globalization and digital transformation can present significant challenges to manufacturers. Component and original equipment manufacturers (OEMs) must meet increasing demands to digitalize every aspect of their companies, eliminate siloed information and ensure synergy of integrated platforms.
For this reason, many component manufacturers now provide their complete product data in digital libraries and digital product catalogs that can communicate with their customers' integrated systems. This web-based e-catalog includes information on products and services to enhance the customers' product selection and online ordering process. These digital catalogs boost efficiency by integrating directly from design to engineering and into the company's production lines.
Lighthouse factories: Beacons to the Fourth Industrial Revolution
The term lighthouse factory refers to a production site shown to be world leaders in adopting and integrating cutting-edge technologies of the Fourth Industrial Revolution. The paradigm shift accompanying Industry 4.0 is characterized by a fusion of technologies blurring the lines between the physical and digital spheres. There are three reasons today's transformations illustrate this shift: velocity, scope, and systems impact.
The speed of technological breakthroughs has no historical precedent. Technology is evolving at an exponential rate and disrupting almost every industry worldwide. The extent and complexity of these changes drive the transformation of entire engineering, production and management systems.
In collaboration with McKinsey and Company, the World Economic Forum identified more than 100 advanced manufacturing and lighthouse facilities. It acknowledged them as being among the world's most advanced production sites. These companies are advancing efficiency, sustainability and workforce engagement through innovation.
These companies embrace advanced engineering, design, supply chain and production technologies, leveraging digital product data management for standard and purchased parts from diverse component manufacturers. The technology of Strategic Parts Management enables the merging of all relevant information from different systems onto one platform. Strategic Parts Management software can integrate nearly 1,000 manufacturer-certified product catalogs based on advanced technology serving an integral part of Industry 4.0. Smart catalog technology allows manufacturers of standard and purchased parts to extend their digital product information to include critical metadata such as kinematics, end-of-life and customs tariff numbers. Companies planning to move into the next industrial age can digitalize their process by allowing them to incorporate components into their designs and production seamlessly.
Conclusion
Strategic Parts Management software makes integrating, finding and reusing CAD models and data easy. Users can search for internal CAD data in multiple business systems using 3D shape and attribute search functions. They can also navigate trillions of supplier parts from digital libraries within their CAD and PLM systems, including Solid Edge, NX and Teamcenter. All from one dashboard, engineers, designers and purchasers can manage and find company parts, supplier parts, and standard parts by implementing a strategic parts management system.
Leveraging Strategic Parts Management software provides the ability to:
Reuse CAD Data to allow engineers to find and deploy approved parts, instead of searching for them or recreating them
Eliminate the use of duplicate, erroneous and obsolete parts that are slowing your engineers down
Get manufacturer verified catalogs & CAD content
Identify duplicates and consolidate purchasing using pricing information from the ERP
Search and find parts their way by using shape, topology, a sketch, full-text and/or dimensions
The importance of these capabilities cannot be overstated in connection to Industry 4.0. Digital communication between procurement, design engineers, suppliers and, finally, the shop floor can be a catalyst for expanding a company's reach across the supply chain. Supply chains require innovations that enable connection and reconfigurability to maintain resilience and competitive advantages in an interconnected global network.
About the author
Adam Beck is the Director of Marketing at CADENAS PARTsolutions. He is a marketing graduate from the Miami University, Farmer School of Business in Oxford Ohio. Adam has years of experience in marketing and design for various industries.
About CADENAS PARTsolutions
CADENAS PARTsolutions is a Siemens Digital Industries Software Software and Technology Partner. Software and Technology partners are leaders in their domain and leverage the open Xcelerator portfolio to provide customers with a comprehensive set of integrated solutions.
This article first appeared on the Siemens Digital Industries Software blog at https://blogs.sw.siemens.com/partners/efficient-parts-management/